PODCAST | Viridiana Rios on Income Inequality, Rule of Law, and the Mexican Elections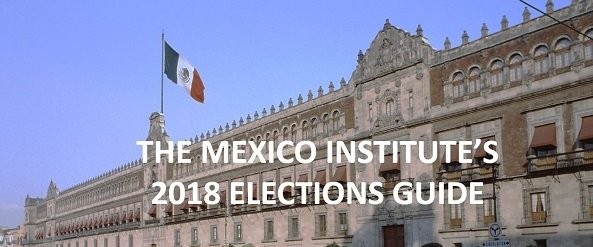 Episode 5: Our host Miguel Toro has a conversation with Viridiana Ríos, Mexico Institute Global Fellow & Assistant Professor of Purdue University, on income inequality, how the fragility of the rule of law in Mexico affects the country's politics, and what it may represent in the upcoming election, How much could the debate on corruption sway the election? Will independent citizen presidential candidates provide an effective alternative? Tune in here to listen.  
Want more coverage of the 2018 elections? Visit our Mexico Elections Guide 2018.
---
Mexico Institute
The Mexico Institute seeks to improve understanding, communication, and cooperation between Mexico and the United States by promoting original research, encouraging public discussion, and proposing policy options for enhancing the bilateral relationship. A binational Advisory Board, chaired by Luis Téllez and Earl Anthony Wayne, oversees the work of the Mexico Institute.  Read more