Springtime in Sudan
While Sudanese President Omar Hassan al-Bashir has remained one step ahead of his impressive list of enemies, his time in power may soon be running out as his fellow Arab autocrats have discovered this year, Senior Scholar David Ottaway writes after his latest trip to Khartoum.
The anniversary of the 1964 "October Revolution," normally a cause for national celebration in Sudan, received no official attention last month as President Omar Hassan al-Bashir banned all attempts to celebrate the occasion -- and for good reason, says Senior Scholar David Ottaway.
Uprisings in the Arab world have so far toppled three long-ruling dictators in North Africa, two of them also army leaders, and have emboldened Bashir's many opponents. As I witnessed during a trip to Sudan last month, they are now gearing up to push for an end to his regime -- whether through negotiations, as happened in the case of General Abboud, or by arms, as proved necessary to oust Muammar al-Qaddafi in neighboring Libya.
Read the full piece on Foreign Policy or NPR.
About the Author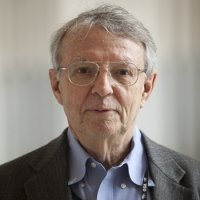 David Ottaway
Middle East Fellow;
Middle East Specialist and Former Washington Post Correspondent
Read More