The Month in U.S.-China Relations 中美关系一个月 (January 2018)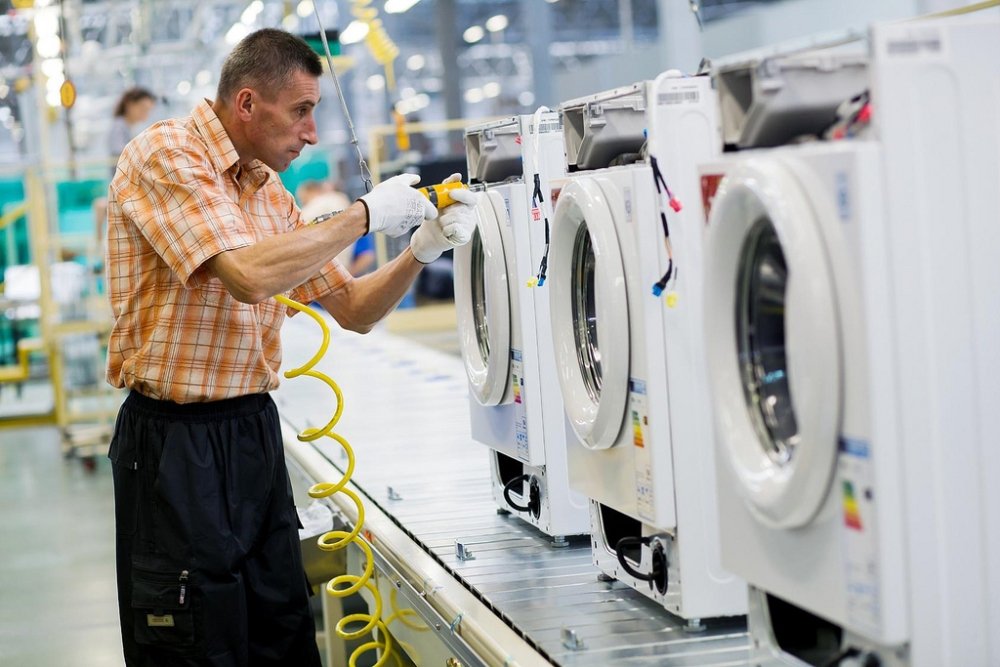 Happy Year of the Earth Dog!
This time last year, President Trump was riding the wave of his election victory. In spite of his initial questions about the "One China" policy, the relationship seemed manageable because the President's hope of cooperating with China over North Korea assuaged his trade concerns. Today, the trajectory of the relationship seems to have shifted. Although Trump struck a positive note with Chinese President Xi Jinping in November, his trip cast a harsh light the issue that will define Sino-U.S. relations for years to come: A struggle between two competing governing models and global visions. In a major speech unveiling his administration's national security strategy, President Trump said America is currently "engaged in new era of competition" and America's main competitor is China.
The Kissinger Institute has noticed a surge in articles and commentary questioning the long-established American policy of engagement with China and a renewed focus on competitive aspects of the relationship. This line of thinking is playing out in the policy arena, as illustrated in Texas Senator John Cornyn's Foreign Investment Risk Review Modernization Act, President Trump's refusal to grant China market economy status in the WTO, and congressional hearings such as 'The Long Arm of China: Exporting Authoritarianism With Chinese Characteristics'. These views may reflect American insecurities as much as China's actual strengths. It is clear however, at least from the Administration's point of view, that the era of engagement is over. 2018 is the year of U.S.-China competition over who shapes global rules, norms, and institutions. Both sides are vying to be Top Dog on Earth in the Year of the Earth Dog.
Sandy Pho
Senior Program Associate
Kissinger Institute on China and the United States
Major Issue Tracker
China as an Emerging Superpower
Xi Jinping makes Time Magazine's Person of the Year Short List, saying that in 2017, President Xi strengthened his hold over the world's most populous nation, was ­inducted into the pantheon of party leaders beside Mao Zedong and Deng ­Xiao­ping and—small detail—announced that China henceforth intends to lead the world. Related: U.S. Slumps in Global Leadership Poll After Trump's 1st Year; Make China Great Again: Communist Party Seeks to Seize 'Historic' Moment to Reshape World Order.
China Assumes Green power Mantle, Leaving German and U.S. Behind (December 5): China's share of the global market for protection against climate change more than tripled over the 13 years leading to 2015. Related: China Launches World's Biggest Carbon-Trading Scheme.
China Gets 300 Political Parties to Endorse Xi as Peacemaker (December 4): The document was signed at the end of the Communist Party Dialogue with World Political Parties, which brings together hundreds of political representatives. According to Bloomberg, the Beijing event showcased a growing willingness to let China assume a leadership role. Related: China will not "Export" Chinese Model.
More Neighbors are Saying "No Thanks" to Chinese Money—For Now (December 4): Pakistan and Nepal, each involved in China's Belt and Road initiative, a massive infrastructure push, announced in November they would no longer seek Chinese funding for two large-scale developments. There's a learning curve to becoming a superpower, as China is learning. Related: China's Billions Cannot Guarantee it a Free Ride in Pakistan; China Faces Pushback in the UN on Belt-Road Initiative, Retreats Quietly; China's Modern Silk Road Hits Political, Financial Hurdles; Oman's Coastline is the Next Stop on China's Belt and Road; China to Develop Arctic Shipping Routes Opened by Global Warming
State Department and Chinese Officials Discuss Synthetic Opioids on Sidelines of Mexico Conference (December 5): During the U.S.-China bilateral meeting, both sides discussed stemming the flow of synthetic opioids and opportunities for exchanges on drug demand reduction. Related: China Adds New Precursor Chemicals to its Catalog.
China Presents Its Take on Human Rights at Global Forum in Beijing (December 7): "This is China's answer to the question of where human society is heading, and it has also presented opportunities for the development of the human rights cause," China's Foreign Minister, Wang Yi said at the forum's opening session. Related: Full Text of Chinese President Xi Jinping's Congratulatory Message;Full Text of Beijing Declaration Adopted by the First South-South Human Rights Forum.
Africa Takes a Seat in the 'Made in China' Workshop (December 7): According to Caixin, Unlike previous generations of Chinese investment in the continent that were at least partly politically motivated, this latest is coming largely from China's young private sector looking for growth opportunities and to escape rising costs at home. Related: Beijing is Cultivating the Next Generation of African Elites By Training Them in China; China Woos Guinea with Satellite-TV Deal.
China Set to Move into United States' Backyard with National Development Plan for Grenada (December 9): According to the South China Morning Post, if the Grenadian government accepts the multibillion dollar plan it would become the first in the world to opt for the wholesale adoption of a Chinese development blueprint – increasing Beijing's influence in the region. Related: Trump Steps Up Efforts to Check China Influence in Latin America; China Invites Latin America to Take Part in One Belt, One Road.
China Building New World of Trade Rules to Serve Changing Needs (January 3): As reported by the Global Times, China will pursue negotiations of 10 FTAs in 2018, while carrying out feasibility studies for 10 other agreements, the Economic Information Daily, a publication of the Xinhua News Agency, said in a recent report, citing a Ministry of Commerce official. Related: Shared future or America First (Xinhua Commentary)
U.S. Rebalance to Asia
Trump's New National Security Strategy (December 8): The White House announced a new National Security Strategy that was big on scare tactics and light on specifics. China and Russia are to blame for America's woes. Related: The NSS and the China Challenge (subscription); Was pre-Trump U.S. Policy Towards China Based on "False" Premises?
Donald Trump Picks Susan Thornton as Top Diplomat for East Asia (December 20): Susan Thornton joined the U.S. State Department in 1991 and has been posted previously in China and former Soviet republics. Related: Steve Bannon Declares War on Susan Thornton.
U.S. House passes Taiwan Travel Act (January 11): According to the Taipei Times, the legislation encourages visits between Taiwan and the U.S. at all levels, including high-ranking officials. The legislation still has to be passed by the US Senate to become law.
Nations to Consider More North Korea Sanctions, U.S. Warns on Military Option (January 16):  The United States and Canada co-hosted the group of countries that backed South Korea during the 1950-53 Korean War in Vancouver to discuss ways to increase pressure on Kim. Related: China Condemns Canada 'Cold War' North Korea Summit; McMaster's Secret San Francisco Meeting on North Korea
Eying China, U.S. Moves to Strengthen Indonesia Defense Ties (January 22): U.S. Defense Secretary, James Mattis, ahead of talks in Jakarta, raised the possibility of greater maritime cooperation. An aide noted that Indonesia was also considering purchasing Lockheed Martin Corp's F-16 fighter jets, in a deal that could be worth billions. Related: U.S. May Upset Beijing After it Backs Indonesian Claim on South China Sea near Natuna Islands.
Jared Kushner is China's Trump Card (January 29): Through his work, Kushner had established links to China. A Kushner project in Jersey City, which opened in November, 2016, reportedly received about fifty million dollars, nearly a quarter of its financing, from Chinese investors who are not publicly named, through a U.S. immigration program known as EB-5, which allows wealthy foreigners to obtain visas by investing in American projects…Read More>>
President Donald J. Trump's State of the Union Address (January 30): China was only mentioned three times. "Around the world, we face rogue regimes, terrorist groups, and rivals like China and Russia that challenge our interests, our economy, and our values."
Trump Pick for South Korea Ambassador Will No Longer be Nominated (January 30): Victor Cha, a former official in the George W. Bush administration, was expected to be Trump's nominee for ambassador, until Cha privately told National Security Council officials that he objected to certain aspects of the president's strategy. Related: Giving North Korea a 'bloody nose' carries a huge risk to Americans (Washington Post Op-ed by Victor Cha)
Military
China's Cable Strategy: Exploring Global Undersea Dominance (December 4): Since September 2016, China Telecom has replaced satellite stations on Fiery Cross Reef, Subi Reef and Mischief Reef in the Spratly Islands with 4G fibre-optic cable stations. The stations significantly strengthen China's command and control capabilities in the South China Sea. Related: Telecoms Cable Project Could Give China an Arctic Entry Point.
China to Allow More Private Capital in Military Industry (December 4): The guideline proposes that China should enhance the sharing of military and civilian resources, and step up the integration of major military experiment facilities….Read More>>
2018 National Defense Strategy of the United States of America (January 19): China is a strategic competitor using predatory economics to intimidate its neighbors while militarizing features in the South China Sea…Read More>>
China Says Has Been Invited Again to U.S.-Hosted Naval Drills (January 25): The Rim of the Pacific exercise, known as RIMPAC, is billed as the world's largest international maritime exercise, held every two years in Hawaii in June and July, and China has attended previously…Read More>>
Southeast Asia and the South China Sea
Freedom is on the Wane in Cambodia (December 1): China has become Cambodia's "economic guardian," said Li Mingjiang, a scholar at Nanyang Technological University in Singapore. It offers assurance that "even if Western sanctions really do come, Cambodia's ruling party will still have sufficient money to operate"…Read More>>
Thailand Pushes for High-Speed Rail Link with China to be Used for Freight December 6): The first phase of a delayed high-speed rail link between China and Thailand is back on track after its environmental impact assessment was approved – but now doubts have been cast over whether it will have enough passengers to warrant its US$5.2 billion price tag…Read More>>
Chinese Report Says South China Sea Islands Expanded 'Reasonably' (December 24): While attention in Asia has been distracted by the North Korean nuclear crisis in the past year, China has continued to install high-frequency radar and other facilities that can be used for military purposes on its man-made islands in the South China Sea. Related: Philippines to Protest to China Over Apparent Airbase on Manmade Island; Philippine Brass Up in Arms on the South China Sea.
Is Mekong River Set to Become the New South China Sea for Regional Disputes? (January 3): Most experts agree that controlling the waterway means controlling much of the economy of Southeast Asia. As a result, observers have said that it has the potential to become the biggest flashpoint between China and Asean after the South China Sea….Read More>>
China Vows 'Necessary Measures' in South China Sea (January 21): According to the Global Times, analysts believe U.S. warships' recent Freedom of Navigation Operation in the South China Sea will only serve to force China to strengthen its defense capability. The USS Hopper, a guided missile destroyer, came within 12 nautical miles of Huangyan Island in January.
U.S. Sending Warship to Vietnam for First Time in Decades (January 25): Though the plan to send the aircraft carrier is not set in stone, a spokesman for the U.S. military said it's expected to be approved. The proposed visit would occur at the port of Danang…Read More>>
Technology, Surveillance, and Espionage
China Hosts Fourth Annual World Internet Conference (December 3): In his remarks to the conference, Chinese President Xi Jinping said the development of the Internet posed many new challenges for the sovereignty, security, and development interests of the world's countries. Related: Internet Sovereignty Not Against Opening Up (Global Times Op-ed); The U.S. Can No Longer Ignore China as a Global Internet Player; Scoop: Trump Team Considers Nationalizing 5G Network; China's VPN Crackdown is About Money as Much as Censorship (Financial Times)
WeChat Secures Electronic Payment License in Malaysia (December 4): WeChat and rival platform Alipay, have seen their market shares in China become increasingly saturated in recent years. Both firms have turned their attention to overseas markets, with Southeast Asia presenting strong prospects. Comment: Tried multiple times to use my foreign credit card while in China last month and failed miserably. Related: Chinese Browser Beating Google in Asia.
Inside China's vast New Experiment in Social Ranking (December 14): America invented the three-digit credit score. Now companies in China are taking the idea to the extreme, using big data to track and rank what you do—your purchases, your pastimes, your mistakes…Read More>>
China Exploits U.S. Investment to Conquer Media (January 9): There's a misconception that the Chinese push into the Western media tech market is to target new American users or to compete directly with U.S. tech companies. In reality, investors look to expand their Chinese user base abroad and make money from Chinese expats who would rather use their own social, messaging, and commerce apps in the U.S…Read More>>
Chinese Workers Abandon Silicon Valley for Riches Back Home (January 10): U.S.-trained Chinese-born talent is becoming a key force in driving Chinese companies' global expansion and the country's efforts to dominate next-generation technologies like artificial intelligence and machine learning…Read More>>
In Space and Cyber, China is Closing in on the United States (January 10): This may not be a Sputnik moment, but the United States could soon be unpleasantly surprised as China continues to shore up its domestic capacity to produce high-end weapons, satellites and encryption technologies, a panel of analysts told the House Armed Services emerging threats and capabilities subcommittee. Related: The Chinese are on the Verge of Dominating a New Domain: Near Space.
Google Moves Into Shenzhen in Latest China Expansion (January 16): According to TechCrunch, This isn't a fully-blown Google campus, instead the company has taken up space within a serviced office starting this week.
Chinese Internet Users grow to 772 million (January 31): China has 772 million internet users according to a report published by the China Internet Network Information Center (CNNIC). Most new users come from rural areas…Read More>>
Media, Soft Power, and Censorship
Chinese Production Set to Create History on Broadway (December 2): Shanghai Hengyuanxiang (HYX) Drama Development Company and Nederlander Worldwide Entertainment signed a deal in November that would see Shimmer become the first Chinese musical to have an open-ended run on Broadway…Read More>>
Beijing Builds Its Influence in the American Media (December 24): According to Foreign Policy (subscription), Qiao Bao is a Chinese language newspaper based in Alhmbra, California. It serves up mostly Beijing-friendly news to more than 100,000 Chinese readers in at least 15 major cities in the United States, including Los Angeles, San Francisco, Chicago, New York, Houston, Boston, and Washington.
2017 Box Office Wrap-Up: Hollywood Movies Grab $3.26 Billion, Disney Leads (December 27): 2017 proved to be a year of surprises for American movie producers who released their films in China. Aggregate grosses for U.S.-made films were up significantly over 2016. Related: China's Movie Big-Wigs Schooled in 'Socialist' Storytelling.
Dallas Mavericks Announces New Official Chinese Name (January 3): After nearly two decades of the name "Mavericks" being translated as "Little Cows," the Dallas Mavericks have selected a new Chinese team name: 独行侠 (DúXíngXiá), which translates roughly in English to "Lone Ranger Heroes."
China Tightens Rules for Foreign Flavored Shows (January 9): China's top state media regulator has ruled that television and radio programs cannot broadcast in any format once given an official warning —shows could return to the air or be shown online after "rectifying" certain elements in the past.
How China Used a New York Times Documentary as Evidence Against Its Subject (January 10): Jonah Kessel writes for the New York Times (subscription), I've wondered: Is our discussion of Tibetan rights worth more than a decade of one man's freedom? Has Mr. Tashi's arrest ultimately furthered his cause?
America Suffers a "Trust Crash" as China Rises (January 22): Trust in U.S. institutions both domestically and internationally dropped precipitously. "You can see deterioration … over the last four or five years. It doesn't begin with Trump, but it certainly was accelerated"…Read More>>
Mattel Boosts China Play with NetEase Joint Venture (January 31): The new joint venture, Mattel163, will be a "world-class publishing and development studio," creating a wide variety of digital products based on the U.S. partner's well-known brands such as Barbie dolls and Hot Wheels cars
Education and NGOs
Florida School Sold to Chinese Education Company (December 11): Newopen USA, a subsidiary of the Chongqing, China-based Newopen Group, is the new owner of the private school, which opened as Florida Air Academy in Melbourne in 1961. Newopen is planning to create a network of schools throughout the country…Read More>>
University of Texas Rejects Funding From Hong Kong-Based Foundation (January 15): UT-Austin says it will not take money from ex-Hong Kong chief executive Tung Chee-hwa's China-United States Exchange Foundation, with Republican Senator Ted Cruz saying the outfit could 'disseminate PRC propaganda within' the school…Read More>>
Chinese Citizen Pleads Guilty to U.S. Graduate School Exam Fraud (January 23): Xinyan Wang, who was a student at Lehigh Carbon Community College in Pennsylvania, pleaded guilty in federal court in Boston to charges that she misused a passport and committed visa fraud by using counterfeit travel documents to take the exam…Read More>>
Trade and Economic Relations
Trade Tensions Heat Up
Kentucky Hopes to Benefit from Renewed Horse Sales to China (December 4): Kentucky State Agriculture Commissioner Ryan Quarles touted a new trade accord lifting a ban on U.S equine exports to China. The deal was signed by U.S. and Chinese officials in November…Read More>>
Wary China Eyes U.S. Tax Cut as Currency Risk and Reform Chance (December 5): According to Bloomberg, the new tax bill may push up the dollar on the back of repatriating capital and faster economic growth, presenting downward pressure on the Chinese yuan. A more attractive corporate environment in the U.S. also poses challenges to China's competitive position. Related: China to Offer Tax Breaks to Foreign Companies after GOP Tax Bill.
Ford is Betting China will Beat the U.S. and Dominate the Electric Market (December 5):  Ford's research also found that Chinese consumers are less fearful of the potential problems electric cars could introduce than some of their international counterparts…Read More>>
China's Blow to Recycling Boosts U.S.'s $185 Billion Plastic Bet (December 6): China has begun buying brand new plastic to replace all the recycled scrap—and that's great news for U.S. chemical makers such as DowDuPont Inc., which are rushing to find markets for millions of tons of new production amid an industry investment binge…Read More>>
China Orders Marriott to Suspend Website, App in Map Furor (January 9): Regulators have ordered the Marriott hotel chain to close its China-based website and app for one week after criticizing the company for referring to Tibet and self-ruled Taiwan as countries in a customer survey. Related: China Demands Audit of Foreign Airlines and Hotel Websites; Marriott Announces 'Rectification Plan' To Regain Trust.
Chinese FDI in the U.S. in 2017: A Double Policy Punch (January 17): After a record 2016, Chinese direct investment in the United States dropped by more than a third (35%) in 2017 to $29 billion of consummated deals…Read More>>
WeChat Pay Now Allows Users to Bind Overseas Credit Cards (January 24): It's worth noting that this is the first time users are able to use WeChat Pay without having a Chinese bank account or credit card, according to a company statement from Tencent.
To Battle Amazon, Kroger Eyes Alibaba Alliance (January 24): America's number one supermarket chain is exploring an alliance with Jack Ma's Alibaba, TheNew York Post has learned. Similar to Amazon, Alibaba operates supermarkets that use technology allowing for cashier-less stores.
China Piles Up Free Trade Deals as Trump Abandons Them (January 24): China's FTAs already cover 21 countries. That compares with the 20 countries covered by U.S. agreements. More than a dozen additional pacts are being negotiated or studied, according to the Ministry of Commerce…Read More>> 
Chinese Solar Giant Announces U.S. Plant Week After Trump Tariffs (January 31): The U.S. tariff hike on solar power equipment — which could be as high as 30% — has widely been seen as a blow against Chinese companies, which are the world's top manufacturers of solar panels…Read More>>
If You Read/Watched Nothing Else in December & January…
The fine writing and film/videography on U.S.-China relations published each month far exceeds the assimilating capacity of any institution.  It would be ridiculous to feature "the best" efforts of the past 31 days, but KICUS would like to highlight the following work nonetheless:
Op-Eds and Commentary
What Hollywood Looks Like From China (Zhang Yimou, The New York Times, December 4)
How China's "Sharp Power" Is Muting Criticism Abroad (The Economist, December 14)
Articles/Essays
A Post-Engagement U.S.-China Relationship? (Daniel H. Rosen, Rhodium Group, January 19)
Make China Great Again (Evan Osnos, The New Yorker, January 8)
Blog Posts
Beware Chinese Influence but Be Wary of a China Witch Hunt (Elizabeth Economy, Asia Unbound, December 22)
A New Era of Intensified U.S.-China Competition (Abraham Denmark, The Wilson Center, January 4)
With Russia on the Sidelines, China Moves Aggressively into Ukraine (James Brooke, The Atlantic Council, January 5)
Videos
In Your Face: China's All-Seeing State (BBC, December 10)
Welcome to LAOWAI PARK [Part 1] (Mamahuhu, January 21)
Media and Ideology in Xi's China (Maria Repnikova and Kaiser Kuo, CSIS, January 29)
Interview
The State of the Alliance: Beijing-Pyongyang Relations in 2017 (NK News [subscription] Interviews Adam Cathcart, December 6) Related: The Song Tao Visit.
Report
China at the Gates: A New Power Audit of EU-China Relations (François Godement and Abigaël Vasselier, European Council on Foreign Relations, December 2017)
Podcast
China's Political Influence Activities: A Conversation with (Kissinger Institute's very own) Anne-Marie Brady (ChinaPower, December 4)
Chris Johnson on the U.S.-China Relationship (The Cipher Brief, December 19)