Confronting Saddam Hussein: George W. Bush and the Invasion of Iraq
Overview
See the Spring 2023 Washington History Seminar lineup here: https://www.wilsoncenter.org/article/spring-2023-washington-history-seminar-lineup
Confronting Saddam Hussein is a major new interpretation of George W. Bush's intervention in Iraq. Often considered the most consequential foreign policy decision of the 21st century, Leffler rejects previous accounts that focus on hawkish advisers, like Cheney and Rumsfeld, and places the president at the center of the decision-making process. Leffler vividly portrays the emotions and anxieties that shaped the thinking of the president after the shocking events of 9/11, and shows how fear, hubris, and power influenced Bush's approach to Saddam Hussein's Iraq. Employing a unique set of personal interviews with dozens of top officials as well as declassified British and American documents and captured Iraqi records, Leffler describes Bush's motivations empathetically, yet critically assesses his performance and illuminates the reasons for the turbulent, unexpected, tragic aftermath of the invasion. This book reconfigures our understanding of the most important international event of the 21st century – the U.S. invasion of Iraq.
Melvyn P. Leffler is Emeritus Professor of American History at The University of Virginia. He is the author of several books on the Cold War and on U.S. relations with Europe, including For the Soul of Mankind (2007), which won the George Louis Beer Prize from the American Historical Association, and A Preponderance of Power (1993), which won the Bancroft, Hoover, and Ferrell Prizes. In 2010, he and Odd Arne Westad co-edited the three volume Cambridge History of the Cold War. In 2017, he published Safeguarding Democratic Nationalism: U.S. Foreign Policy and National Security, 1920-2015 (Princeton Univ Press). He has served as president of the Society for the History of American Foreign Relations, Harmsworth Professor at Oxford University, and Dean of the College and Graduate School of Arts & Sciences at The University of Virginia.
The Washington History Seminar is co-chaired by Eric Arnesen (George Washington University) and Christian Ostermann (Woodrow Wilson Center) and is organized jointly by the American Historical Association and the Woodrow Wilson Center's History and Public Policy Program. It meets weekly during the academic year. The seminar thanks its anonymous individual donors and institutional partner (the George Washington University History Department) for their continued support.
Panelists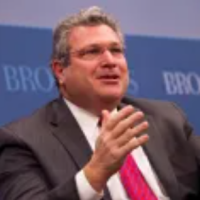 Robert Kagan
Senior Fellow in the Center on the United States and Europe in Foreign Policy, Brookings Institution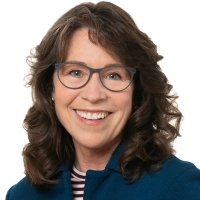 Kori Schake
Senior Fellow and Director of Foreign and Defense Policy Studies, American Enterprise Institute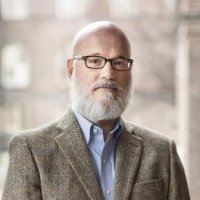 Robert K. Brigham
Shirley Ecker Boskey Professor of History and International Relations, Vassar College
---
Hosted By
History and Public Policy Program
The History and Public Policy Program makes public the primary source record of 20th and 21st century international history from repositories around the world, facilitates scholarship based on those records, and uses these materials to provide context for classroom, public, and policy debates on global affairs. Read more
Middle East Program
The Wilson Center's Middle East Program serves as a crucial resource for the policymaking community and beyond, providing analyses and research that helps inform U.S. foreign policymaking, stimulates public debate, and expands knowledge about issues in the wider Middle East and North Africa (MENA) region. Read more