6th Floor, Woodrow Wilson Center
George Marshall: Defender of the Republic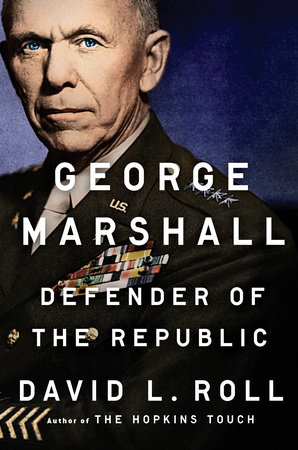 The Wall Street Journal describes David Roll's new book as a "literary monument."  Thomas Ricks in The New York Times writes that Roll's biography "is the best of the bunch."  Roll reveals for the first time the details of Marshall's controversial plan to hold through the winter of 1942-43 a beachhead on the Cotentin Peninsula in France, arguing that it was a dicey yet plausible alternative to the dispersion of Allied forces into North Africa and beyond.
David Roll is a former Steptoe & Johnson partner (now counsel) and founder of Lex Mundi Pro Bono Foundation, an organization that provides pro bono legal services to social entrepreneurs around the world. His previous books include The Hopkins Touch: Harry Hopkins and the Forging of the Alliance to Defeat Hitler (Oxford, 2013) and Louis Johnson and the Arming of America: The Roosevelt and Truman Years (co-authored with Keith McFarland). Mr. Roll was educated at Amherst College and the University of Michigan Law School.
The Washington History Seminar is co-chaired by Eric Arnesen (George Washington University) and Christian Ostermann (Woodrow Wilson Center) and is sponsored jointly by the National History Center of the American Historical Association and the Wilson Center's History and Public Policy Program. It meets weekly during the academic year. The seminar thanks the Lepage Center for History in the Public Interest and the George Washington University History Department for their support.
Speakers
Moderator
Director, History and Public Policy Program; Cold War International History Project; North Korea Documentation Project; Nuclear Proliferation International History Project

Woodrow Wilson Center

Fellow

Professor of History, The George Washington University
Speakers
Counsel, Steptoe & Johnson, and founder of Lex Mundi Pro Bono Foundation