Locking in a High-Carbon Future: Chinese Steel, Cement and Coal Investments at Home and Abroad
Overview
China's Belt and Road Initiative is often said to be a world shaping development program larger in scale than the Marshall Plan and nothing short of transformative for the global south. Many dissenters claim the BRI to be a dark vision of debt-trap diplomacy and pollution. The reality is rather more complex and less organized in nature. Many energy and infrastructure hungry countries in Southeast Asia are welcoming the investments, which to date are mainly in fossil fuels, roadbuilding, cement and steel.
Speakers at this China Environment Forum panel will shine a light on Chinese investments into steel and cement at home and along the Belt and Road, potentially locking the region into a high-carbon future. 
Dr. Alvin Camba (University of Denver) will draw on his working paper and research at the Climate Policy Lab at Tufts University to discuss how China's investment and export boom in Philippine cement and steel is generating a growing footprint of CO2 emissions. Then, Dr. Angela Tritto (Hong Kong University of Science and Technology) will share the story of Indonesia's "cognitive dissonance" in development of fossil fuels. Specifically, how the Belt and Road Initiative has propelled the expansion of the steel industry in Indonesia, which is in turn connected to investments into coal power plants. Edmund Downie (Princeton University) will share a basic overview of the Chinese steel and cement industries as well as their environmental impacts and discuss initial steps by firms and government authorities to reduce the sectors' carbon footprints.
Please email questions to : Elijah.Patton@wilsoncenter.org
Speakers
Alvin Camba
Assistant professor at the Josef Korbel School of International Studies at the University of Denver
Angela Tritto
Adjunct Assistant Professor at the Division of Public Policy, Hong Kong University of Science and Technology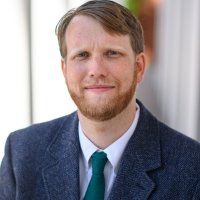 Edmund Downie
PhD student in the Science, Technology, and Environmental Policy program at the Princeton School of Public and International Affairs
---
Hosted By