Past, Present, and Future of International Organization
Overview
A changing climate, a global pandemic, a war of aggression by a nuclear power; these are only the most dramatic among countless transnational challenges to which sovereign nation states, individually and collectively, appear ill-equipped to respond. How can governments better organize their relations not only to respond to such challenges, but to eradicate or at least mitigate their causes? The essential question is not a new one. In the United States, it profoundly shaped both policy and public discourse during the last half of the Wilson administration, and contrary to popular belief, it elicited bold and broadly compelling answers for many decades afterward.
This installment of the "Wilson, Then and Now" series invites you to learn about three critical periods of internationalist thinking and planning—the eras of World War I, the Depression and World War II, and the early Cold War—and ask how they can guide and challenge contemporary trends in international organization.
Consistent with its mission as a national memorial to the 28th U.S. president,  the Wilson Center's History and Public Policy Program is launching "Woodrow Wilson - Then and Now," a new series of scholarly conversations exploring the significant and complicated legacies of the man and his presidency for our own day. Moderated by Trygve Throntveit, Global Fellow for History and Public Policy, the series will be a platform for an inclusive and critical discussion of Wilson's biography, his White House tenure, and his longterm impact on U.S. foreign and domestic politics.
Speakers
Campbell Craig
Professor of International Relations, Cardiff University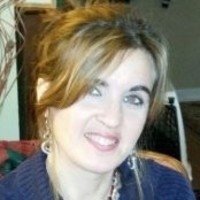 Tiziana Stella
Executive Director, The Streit Council
---
Hosted By
History and Public Policy Program
The History and Public Policy Program makes public the primary source record of 20th and 21st century international history from repositories around the world, facilitates scholarship based on those records, and uses these materials to provide context for classroom, public, and policy debates on global affairs. Read more