Trump or Biden: What Will it Mean for Brazil and Bolsonaro?
Overview
Few international leaders have identified as closely with U.S. President Donald Trump as Brazilian President Jair Bolsonaro. Apart from projecting a warm personal friendship with Donald Trump, Bolsonaro and his team have expanded official Brazilian engagement with the United States through measures aimed at increasing bilateral cooperation and trade and by aligning with U.S. positions on Venezuela and China.
Bolsonaro and those close to him have made clear their hope that Trump will be reelected this November. However, media reports indicate his administration has begun to consider the implications of a potential Biden administration, and the real possibility of friction on the environment and climate change, as well as on policies regarding gender, LGBTQ rights, and other social issues. Bolsonaro and other Brazilian leaders have voiced confidence that shared interests— particularly on trade and economic matters—will ensure continued positive ties between the United States and Brazil regardless of the outcome of the U.S. election.
Watch the event recording above to learn more about what a Trump or Biden victory could mean for Brazil and for the bilateral relationship.
Panelists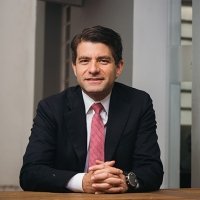 Ricardo Mendes
Managing Partner, Prospectiva Consultoria
Patrícia Campos Mello
Reporter at Large and Columnist, Folha de São Paulo
Brian Winter
Vice President, Policy, AS/COA and Editor-in-Chief, Americas Quarterly
---
Hosted By
Brazil Institute
The Brazil Institute—the only country-specific policy institution focused on Brazil in Washington—works to foster understanding of Brazil's complex reality and to support more consequential relations between Brazilian and U.S. institutions in all sectors. Read more