To receive an email when a new post becomes available, please subscribe here.
A Russian charter plane went down last Saturday in Egypt taking 224 lives with it. It is Russia's largest plane crash ever. None of the possible causes of the tragedy, from a technical failure, to human error, to a terrorist act, have been ruled out. As confusion rules, I thought I'd provide a glimpse into the public discussion of the tragedy.
The lack of information from authorities and state-run media is fueling political bickering and painful divisions among the discussants. Well-known figures, who in pre-social media times would be holding this debate on television or in mainstream newspapers, are using Russia's independent website platforms and social networks to express their opinions. The bitter, anguished, and occasionally bellicose tone of the comments may strike one as surprisingly strident under the circumstances, but this is how almost anything is discussed in Russia these days.
Kremlin Supporter Zakhar Prilepin Lashes Out at Frivolous Moscow Youth
Prilepin, a best-selling novelist and left-leaning, fiercely pro-Putin commentator, (some of whose books have been translated into English), responds with bitter sarcasm to a barrage of anti-Russian tweets celebrating the catastrophe – possibly a deliberate provocation that shocked many in Russia. This Facebook post attracted over 5,700 "likes" and 460 shares as of this writing:
"Moscow nightclubs Gipsy, Soho Rooms, Look in Rooms, Space Moscow и ICON have decided against canceling their Halloween parties despite the plane crash in Egypt. Some in Russia have been expressing concern about all those Maidan-crazy idiots who wrote 40 thousand triumphant posts. But all has been clear with them for a long time. What we have here is our own compatriots, our own charming bourgeois boys and girls, who behave just like those beasts. It makes sense that the names of these nightclubs should be written in foreign letters. They live there, in that "gipsy spice." I will hold a party of my own when we have a very different life here. [One day these boys and girls will be asking in surprise]: "Why is there a young scientist's workshop and a skates repair shop in our favorite club?"
Independent Journalist Oleg Kashin Responds to Prilepin
"We will soon be able to speak about a compulsory feature of a Russian way to mourn the dead. To simply grieve is not enough, one also needs to hate the enemy: both a foreign enemy who is bursting with Schadenfreude and a domestic enemy who is not sufficiently mournful. The state-run media machine is busy transmitting this imperative [to hate], never missing a chance to prop up war mentality in the audience."
This Facebook post is an excerpt from a longer piece by Oleg Kashin, an outspoken journalist and author with a large following. Kashin has said previously that he had been friends with Prilepin, but this post is nevertheless a critical response to Prilepin's outburst.
Kashin continued: "We cannot just mourn. The enemy is lurking out there, angling to steal our grief. This is why we weep only half-heartedly. We need the other half of our strength to lambast some unknown and inconsequential Ukrainians who tweet out dirt about the deceased. And if there is strength left, we'll also bash some teenagers who danced out the night of mourning in vampire masks. [As a result] it is not the perpetrators of the crime, nor the inequality (and cheap charter flights of a kind that went down in Egypt are our equivalent of third-class cabins on the Titanic) that are the enemies, but, rather, those who gloat over our loss and fail to express sufficient grief. It's them who we are taught to hate."
Kashin, who was assaulted and badly injured by attackers near his home five years ago, is publicly fighting for his case to be solved. Recently he openly fingered the governor of one of Russia's regions responsible for the attack. The Kremlin has been silent on the subject.
Liberal Commentator Fyodor Krasheninnikov Evokes Historical Parallels
Krasheninnikov is a liberal-leaning political commentator who lives in Ekaterinburg, Russia's fourth-largest city. This post attracted 1,300 "likes" and numerous reposts.
"My heart is breaking over the fate of the victims of the terrible plain crash in Egypt. I also feel sorry for all of us, simple folk, who fly on regular planes and not on special government-chartered airliners and business jets. Anyone can fall victim to the kind of tragedy that has just happened.
"People have died, ordinary people. And if we learn that they died of criminal negligence, it will be all the more terrible. The last plane crash of similar proportions happened in the then USSR republic of Uzbekistan in 1985. And do you know why our times seem to resemble those times? It feels just like 30 years ago because chaos is brewing, because irresponsibility, technical backwardness, and the "screw it all" attitude are becoming more wide spread. This is what really scares me."
Well-Known Writer Yulia Latynina Reminds Readers of Russia's Abysmal Flight Safety Record
Latynina is a well-known Kremlin critic and a prolific science fiction author. This post is an excerpt from her Novaya Gazeta piece.
"Of course some would emphasize a possible terrorist attack by ISIS. The plane, indeed, was flying over a conflict zone. Why a civilian plane was flying there, apparently saving itself a detour, is a good question. But still I don't believe that it was a terrorist attack. Also, Islamists don't have BUKs, anti-aircraft missile systems sufficient to hit targets at such altitudes…
What was it then? It was a chartered flight. Simple advice: don't take Russian chartered flights…
We could invent all kinds of theories but most air crashes that happened in Russia for the past 15 years were caused by total disarray in flight regulation and maintenance…
In 2011 we held a dubious distinction of being the world's most dangerous place to fly – worse than Nigeria and Chad.
[In 2011 Russian fatalities and crashes, adjusted for air-traffic volumes exceeded those in less developed countries with longstanding safety problems, including Congo and Indonesia, according to aviation consultants Ascend in London – Maxim Trudolyubov.].
As a result, our market for air travel is going down, while our officials are doing anything but worrying about the country's safety record. Good for them, they don't fly on chartered coffins."
Aviation Expert and Journalist Anastasia Dagaeva Strikes a Human Note
"It so happens that a long time ago, I had to cover the aftermath of a plane crash in Irkutsk, one of the largest cities in Siberia. I had to actually visit the airport to see the relatives of those who would never come back, to talk to rescue services… I was so stressed that my memory seems to have pressed a delete button on everything I saw there. I don't remember how I got there and what I published as a result. One thing I do remember is that I could tell a relative of a killed person not by the sounds of crying but by their silence. Those were the quiet people, as if hit and immobilized by something heavy… They could not walk or talk. They would just stand there or move slowly. One psychologist told me that one should actually help them overcome that silence. They should cry and suffer in the open. I bumped into a man who, I could immediately tell, was a relative of a victim. Almost without thinking I told him: "You have to cry." I don't know how much time elapsed while we were looking at each other but he started to cry. It was not even crying, just tears. I reached for some tissue and gave it to him and walked away. And I later cried for the victims and their loved ones. We have to cry now for Flight 7K 9268 that was on its way from Sharm-el-Sheikh to St. Petersburg on October 31, 2015."
Dagaeva is an aviation writer and enthusiast. It's interesting that Dagaeva's strikingly human take attracted the least attention of all those cited above.
The opinions expressed here are solely those of the author.
About the Author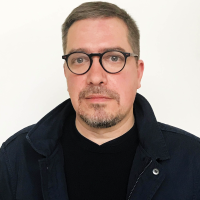 Maxim Trudolyubov
Senior Advisor; Editor-in-Chief, Russia File;
Editor-at-Large, Vedomosti Daily
Maxim Trudolyubov is a Senior Fellow at the Kennan Institute and the Editor-at-Large of Vedomosti, an independent Russian daily. Mr. Trudolyubov was the editorial page editor of Vedomosti between 2003 and 2015. He has been a contributing opinion writer for The International New York Times since the fall of 2013. Mr. Trudolyubov writes The Russia File blog for the Kennan Institute and oversees special publications.
Read More
---
Kennan Institute
The Kennan Institute is the premier U.S. center for advanced research on Russia and Eurasia and the oldest and largest regional program at the Woodrow Wilson International Center for Scholars. The Kennan Institute is committed to improving American expertise and knowledge of Russia, Ukraine, and the region. Through its residential fellowship programs, public lectures, workshops, and publications, the Institute strives to attract, publicize, and integrate new research into the policy community. Read more