Smart Take | Zelensky Seeks More Support from Congress and the UN
Ukrainian President Volodymyr Zelensky is making his second visit to the United States, during which he will attend the UN General Assembly meeting before arriving in Washington to lobby for additional support for Ukraine's war effort. Kennan Institute Director William Pomeranz talks about Zelensky's overall goals for the trip and the challenges he faces in attempting to secure continued sanctions on Russia and additional aid for Ukraine.
Guest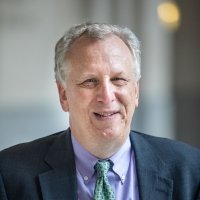 William E. Pomeranz
Director, Kennan Institute
William Pomeranz, the Director of the Wilson Center's Kennan Institute, is an expert guide to the complexities of political and economic developments in Russia, particularly through the lens of law. He leverages extensive, hands-on experience in international and Russian jurisprudence to address a wide range of legal issues, from the development of Russia's Constitution to human rights law to foreign investment and sanctions. He is also the author of Law and the Russian State: Russia's Legal Evolution from Peter the Great to Vladimir Putin (Bloomsbury, 2018).
Read More
---
Hosted By
Kennan Institute
The Kennan Institute is the premier U.S. center for advanced research on Russia and Eurasia and the oldest and largest regional program at the Woodrow Wilson International Center for Scholars. The Kennan Institute is committed to improving American understanding of Russia, Ukraine, Central Asia, the Caucasus, and the surrounding region though research and exchange. Read more