Canada Institute
Bound by common geopolitical interests and strong economic and cultural ties, Canada and the United States enjoy the world's most successful bilateral relationship. The Wilson Center's Canada Institute is the only public policy forum in the world dedicated to the full spectrum of Canada-U.S. issues. The Canada Institute is a global leader for policymakers, academics and business leaders to engage in non-partisan, informed dialogue about the current and future state of the relationship.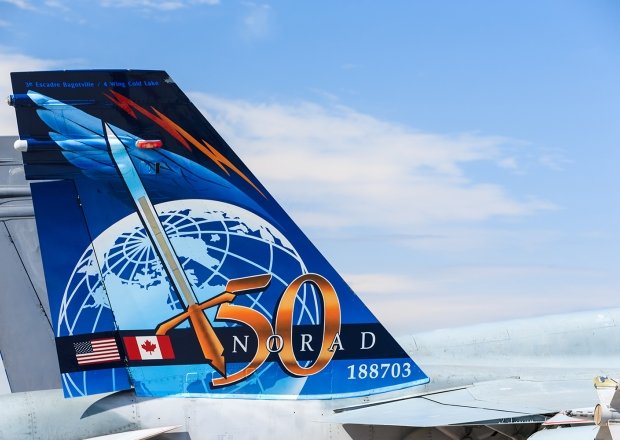 New Publication | Hardening the Shield: A Credible Deterrent & Capable Defense for North America
The brief respite from great power conflict in the late 20th and early 21st centuries is over, and the Homeland is no longer a sanctuary. The National Defense Strategy (NDS) concisely articulates a shift in the security environment, away from one dominated by the threat of violent extremism, toward one in which peer adversaries, possessing the capability to generate catastrophic effects globally, are the paramount concern for the United States. These adversaries have developed the capability and intend to hold critical sites in the United States and Canada at risk with conventional strikes.
Read the Report
Episode 9: Suspicious Minds? Disinformation and Democracy
Americas 360 is a podcast about the "innumerable ties" among the nations of the Western Hemisphere. Get the inside scoop and the outside perspective on the latest developments from Canada, Latin America, and everywhere in between. Americas 360 is a production of the Woodrow Wilson International Center for Scholars, with experts from the Argentina Project, Brazil Institute, Canada Institute, Latin American Program, and Mexico Institute.
Browse All Episodes
See our newest content first.
Subscribe for updates about new events, articles, videos, and more.
11 hours ago
The Future Borders Coalition is a bi-national initiative of more than 60 member organizations from the Canadian and… t.co/GM1bQVJuAs
If you enjoy our programming and original content, consider making a contribution to support our work. Your donation to the Canada Institute will help us to continue building and advancing ideas that are of interest to policymakers and officials in the United States, Canada, and beyond.
Donate Now