Science and Technology Innovation Program
The Science and Technology Innovation Program (STIP) brings foresight to the frontier. Our experts explore emerging technologies through vital conversations, making science policy accessible to everyone.
Nina Jankowicz Testifies Before the House Intel Committee on Misinformation, Conspiracy Theories and Infodemics
Disinformation Fellow Nina Jankowicz testified before the House Permanent Select Committee on Intelligence (HPSCI) about misinformation and conspiracy theories online.
Watch
Beyond Bans: Policy Options for Facial Recognition and and the Need for a Grand Strategy on AI
Recognizing the current pace of innovation, there is an urgent and compelling opportunity to move beyond bans to proactively explore a grand strategy or national action plan for AI. Such a strategy should include an ethical framework for AI that begins with high-level principles and becomes progressively more concrete.
Learn more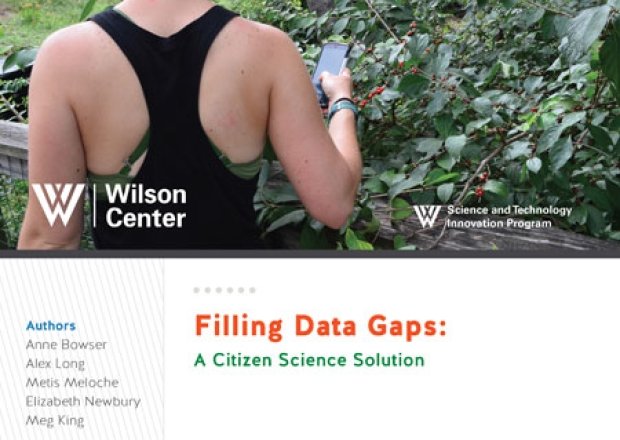 Filling Data Gaps: A Citizen Science Solution
Policymakers need data to make informed decisions. Local governments need data to justify policies like bans on single-use plastics. Federal agencies need information to set the conservation guidelines that protect endangered species. Data are also required to report on progress towards international policy targets, like the UN Sustainable Development Goals (SDGs).
Learn more
Fresh From CTRL + Forward, a blog of the Science and Technology Innovation Program
Explore STIP's Focus Areas
8 hours ago
"Our approach is: We know that technology like fiber is a golden standard, but the challenge is that the economics… t.co/cgFP2o08dn
See our newest content first.
Subscribe for updates about new events, articles, videos, and more from the Science and Technology Innovation Program