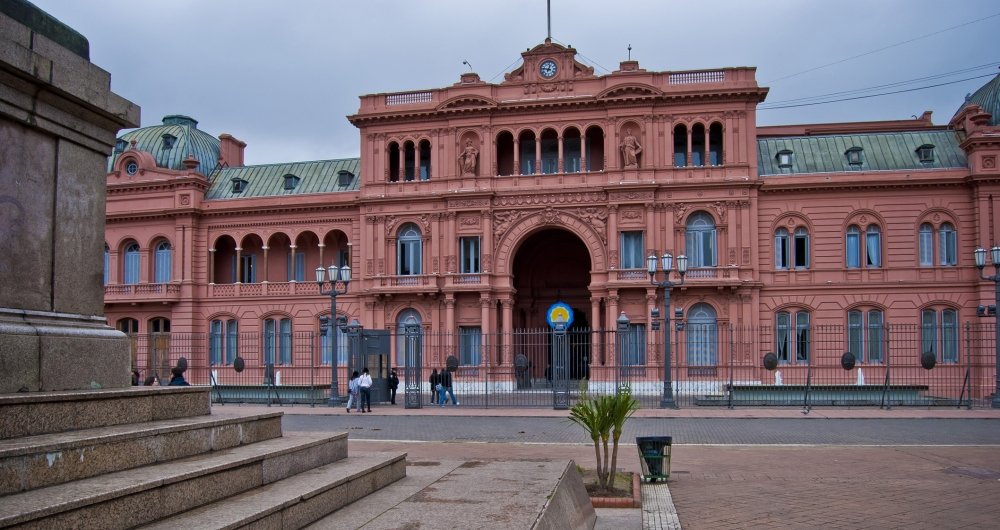 BUENOS AIRES – The past month has seen Argentina, and the government of Mauricio Macri, deal with one crisis after another in an election year with far-reaching implications for the country and the region.
Devaluation. Price freezes. General strike. Inflation. Corruption trials. The headlines, day after day, spark memories of Argentina's tumultuous past, of governments failing, of economic collapse, of challenging governability.
Yet this time there is one fundamental difference, and it has been lost in the daily negative news.
Argentina is trying to change, to look itself in the mirror without illusions, asking questions of itself as perhaps never before during its decades of decline.
What looms for the country in October's election is a stark choice: the pro-market pragmatism of Mr. Macri or the populist authoritarianism of Kirchnerismo – the legacy of the late President Néstor Kirchner and his successor wife, Cristina Fernández de Kirchner.
Much, but not all, of the drama in the past month stemmed from an opinion poll in April suggesting Ms. Fernández de Kirchner could return to power. The markets reacted instantly, fearing a return of capital controls, high deficits and a lack of economic truth telling.
The peso lost almost 9 percent of its value against the dollar in less than a week, becoming the world's worst performing currency this year. That triggered a fundamental re-structuring of Argentina's $57 billion dollar International Monetary Fund loan.
In addition to altering the IMF program, Mr. Macri expanded price controls to ease public dismay at inflation that exceeded 50 percent. It was straight out of the Kirchner playbook, and suggested the Macri agenda was in desperate trouble.
And then came coordinated street demonstrations. A strike just before May Day was followed by a large protest outside the presidential palace. A few days later, Ms. Fernández de Kirchner drew thousands to the launch of her best-selling book, something between memoir and campaign speech. (Days later, she announced her vice presidential candidacy, alongside her husband's former chief of staff, Alberto Fernández.)
But amid the anxiety, moderate voices in government and the opposition spoke loudly too. The Macri team kept its head, insisting signs point to a slow, economic recovery; that they are cutting spending, living within their means as they head towards zero primary deficit; and that with patience from the IMF, Argentina will pay its debts.
The Peronist movement, apart from its Kirchnerista faction, accepted the idea of dialogue, generating a conversation with the president about a 10-point plan to stabilize the country on sensible terms, such as balancing the budget. So far, no major traditional Peronists have endorsed the former president's candidacy, despite overtures by her more moderate running mate.
So the landscape is not as bleak as headlines suggest. Indeed, even as Ms. Fernández de Kirchner reemerges as a candidate for national office, her appearance in federal court, where she is standing trial for corruption alongside senior former officials from her administration, suggests a country that is changing.
In this light, Ms. Fernández de Kirchner's bizarre decision to run for vice president while selecting, and announcing independently, the top of the ticket, makes sense. Since Argentine presidents can pardon anyone but themselves, she has engineered a get-out-of-jail-free ticket. She has also recognized she would probably lose if she ran for the presidency while facing multiple corruption investigations. (She casts herself as a victim of "judicial persecution," and her running mate has promised to "revisit the harsh sentences of the Macri years.")
So the battle lines are drawn for a no-holds barred election that asks Argentines whether they want to embrace change, however painful, or return power to populists they know well from this century and the last. Day in, day out, it may look crisis-wracked, but on its better days, Argentina seems like a young democracy asking the questions that have to be asked. The election will tell us whether it is ready to break with its past.
David Smith, a correspondent for The Economist, has been a special contributor to the Latin American Program's Argentina Project, at the Woodrow Wilson International Center for Scholars, since 2018.
Image Source:  Flickr
About the Author
David Smith
Team Leader, UNDP-UNEP Poverty and Environment Initiative, UN Environment Programme
Read More