The MENA Workforce Development Initiative
The Middle East and North Africa Workforce Development Initiative (MENA-WDI) aims to assess both current and projected challenges facing the region in developing the workforce and the implications for peace and stability.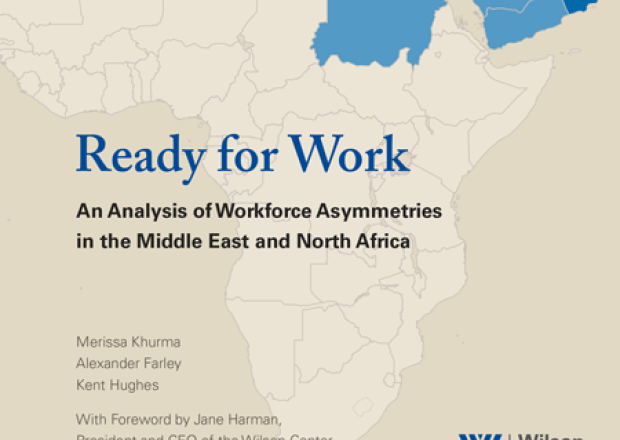 Ready for Work: An Analysis of Workforce Asymmetries in the Middle East and North Africa
The workforce challenge is among the most complex and urgent socio-economic and political challenges facing the Middle East and North Africa today. The growth of large and youthful populations is colliding with the constraints of slow growth and investment, which makes it impossible for regional markets to absorb surplus labor. This report presents an analysis of workforce development drawing from primary research conducted in Jordan, Tunisia, and Oman and it breaks down the problem into a set of supply and demand side factors.
Learn More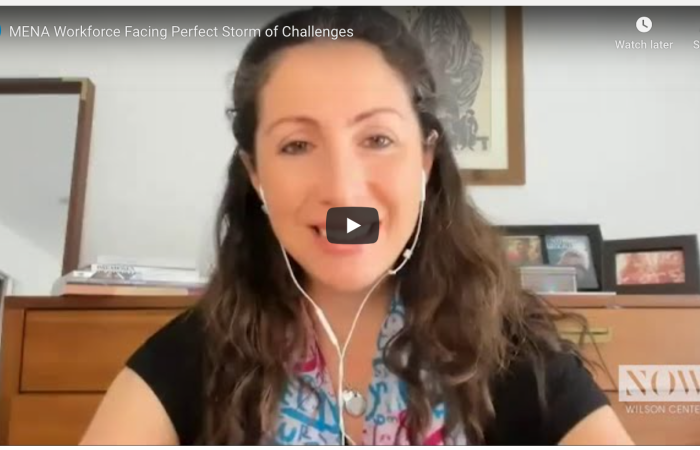 MENA Workforce Facing Perfect Storm of Challenges
In this edition of Wilson Center NOW we are joined by the Middle East Program's Merissa Khurma and Alex Farley.  They discuss a new study on workforce development in the Middle East and North Africa, which is strained by demographics, political instability, as well as more recent pressures from the COVID-19 pandemic.
Learn More
See our newest content first.
Subscribe for updates about new events, articles, videos, and more.