Join the Network!
Learn About the Foreign Policy Fellowship Program
Learn More
The Need
Every day, congressional staff advise Members on the conduct of U.S. foreign and defense policy. It is critically important that both Members and staff be well-versed in a range of complex issues.
What the Fellowship Offers
The core of the Fellowship Program is a six-week seminar series that encourages Fellows to debate key issues with some of the nation's leading foreign policy thinkers and practitioners. Each session will encourage analytical approaches and fresh perspectives on a key issue, and will include a recommended reading list.
Each week's seminar also includes an interactive exercise, in which Fellows are divided into four core groups and given scenarios to roleplay that emphasize the role of the legislative branch.
Alumni Program
Fellows who attend 5 out of 6 sessions will receive a certificate of completion from the Wilson Center and join the Woodrow Wilson Foreign Policy Fellowship Alumni Network. Alumni will be invited to attend exclusive Wilson Center events and programs, including private briefings, study trips, and high-level round tables.
During the seminar series, Fellows will also be able to draw on the expertise and knowledge of the 150 resident scholars that the Wilson Center hosts each year – a diverse group of policymakers, academics, and executives from both the public and private sectors.
Who Should Apply
The Wilson Center invites mid- to senior-level (legislative staff from legislative correspondent and up, communications staff, and committee staff) congressional staff to participate in the Fellowship Program; the Program is also open to exceptional rising leaders with a keen interest in foreign policy who staff other U.S. policymakers. Each year, the Center hosts two seminar series (spring and fall) with roughly 50 participants each. Applicants should possess a strong understanding of the legislative process and aspire to a career shaping foreign policy.
Application Requirements and Dates
Applications for the virtual FALL 2021 fellowship will open Monday, August 2nd, 2021.
The dates for the FALL 2021 Seminar Series are the following: 
Session 1: Sept 10
Session 2: Sept 17
Session 3: Sept 24
Session 4: Oct 1
Session 5: Oct 8
Session 6: Oct 15
If accepted, each fellow is required to attend at least five out of the six sessions, which take place on from 2:00pm - 4:30pm on Zoom. Please do not apply unless you know you can meet the attendance requirements.
The deadline to apply is August 31st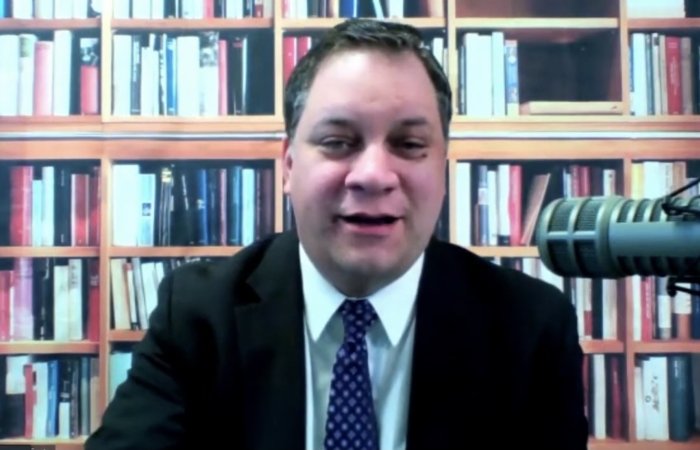 Congressional Testimony
Director Aaron Jones Testifies Before Congress on the Foreign Policy Fellowship Program
Learn More
For More Information Contact
Email: jorden.jones@wilsoncenter.org