Wilson Center Fellowship
The 2024-25 Fellowship Competition is now OPEN! The deadline for applications is October 1, 2023.
Through an international competition, the Center offers 9-month residential fellowships. The Wilson Center invites scholars, practitioners, journalists and public intellectuals to take part in its flagship international Fellowship Program. Fellows conduct research and write in their areas of interest, while interacting with policymakers in Washington and Wilson Center staff and other scholars in residence. The Center accepts policy-relevant, non-advocacy fellowship proposals that address key challenges confronting the United States and the world.
Kathy Powers
Associate Professor of Political Science, University of New Mexico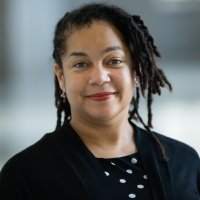 The Wilson Center offers a community deeply engaged in understanding and solving key problems of our time. The fellowship presented an opportunity to learn, contribute, and grow. I am grateful for the experience.
Lucian Kim
Moscow Bureau Chief, NPR
"The Wilson Fellowship marked a milestone in my career as a foreign correspondent, giving me the opportunity to break from the nonstop news cycle and refocus on the historical significance of the events I have witnessed. In Washington, I was welcomed into a community of scholars and allowed to pursue my academic interests with complete freedom. It was a fantastic experience."
Chantal de Jonge Oudraat
Member, Board of Directors of Women In International Security (WIIS) and its President from 2013-June 2021
"The Wilson Center's Fellowship Program brings together a wonderfully diverse cohort of experts who are tackling important global issues from a wide range of disciplinary and international perspectives. I found our cohort's research discussions to be intellectually stimulating and valuable in my work. On top of it all, the Wilson Center's staff and in-house scholars are immensely supportive and welcoming."
Donna A. Patterson
Professor, Department of History, Political Science, and Philosophy, Delaware State University
"The Wilson Center provides a robust intellectual environment for research, exchange, and programming. During my time at the Wilson Center, I was fortunate to meet and have discussions with colleagues and guests from across the globe. The Wilson Center's pandemic pivot included a mix of hybrid, virtual, and in-person gatherings. It was an honor to return to the Wilson Center after previously visiting as a doctoral fellow—a full circle moment."
The 2023-2024 Fellowship Class
The 22 scholars and practitioners—13 women and 9 men—are from the United States, Brazil, China, Finland, Georgia, Germany, Ghana, India, Mexico, Russia, South Korea, and Switzerland.
Read about their projects