Wilson Center Fellowship
The 2022-23 Fellowship Competition is Now Closed!
COVID-19 Update for Prospective Fellows
As the situation around COVID-19 develops, the Woodrow Wilson Center will continue to process fellowship applications. As deadlines approach, we will assess whether extensions are appropriate. Please watch this space and the Wilson Center homepage for updates.
Through an international competition, the Center offers 9-month residential fellowships. The Wilson Center invites scholars, practitioners, journalists and public intellectuals to take part in its flagship international Fellowship Program. Fellows conduct research and write in their areas of interest, while interacting with policymakers in Washington and Wilson Center staff and other scholars in residence.  The Center accepts policy-relevant, non-advocacy fellowship proposals that address key challenges confronting the United States and the world.  
Kathy Powers
Associate Professor of Political Science, University of New Mexico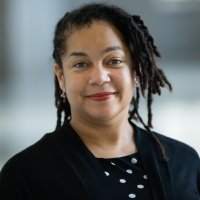 The Wilson Center offers a community deeply engaged in understanding and solving key problems of our time. The fellowship presented an opportunity to learn, contribute, and grow. I am grateful for the experience.
Dalia Dassa Kaye
Former Director of the RAND Center for Middle East Public Policy, and senior political scientist
Even during the pandemic the Wilson Center provided an outstanding intellectual environment for visiting scholars and practitioners to engage on a wide array of cutting edge public policy challenges. The fellowship offers a unique opportunity to advance research while contributing to a first rate research institution in the heart of Washington.
Nicola Casarini
Senior Research Fellow, Instituto Affari Internazionali, Italy
The Wilson Center is a unique place combining rigorous research and policy-oriented work. I am very grateful, and honored, to have had the opportunity to be a Fellow at the Wilson Center, joining a vibrant intellectual community committed to transforming academic pursuits into actionable ideas.
Khalid Medani
Chair, African Studies Program and Associate Professor, Political Science Department and the Islamic Studies Institute, McGill University  
If President Woodrow Wilson once stated that they are "many voices of counsel but few voices of vision," the Wilson Center continues to live up to this ambitious message and mandate. Indeed, 'counsel' is an important part of policy relevant scholarship, but it is the Center's unique and forward looking "vision" that ultimately represents the very essence of the pathway to progress and cooperation between people and nations throughout the world.
The 2021-2022 Fellowship Class
The 21 fellows include scholars and practitioners from the United States, Australia, Brazil, Canada, Germany, India, Moldova, Nigeria, Russia, and the United Kingdom.
Read about their projects