Wilson Center Fellowship
The Competition is Now Closed but will Re-open in July 2020 for the 2021-22 Year.
Through an international competition, the Center offers 9-month residential fellowships. Fellows conduct research and write in their areas of expertise, while interacting with policymakers in Washington and Wilson Center staff. The Center accepts non-advocacy, policy-relevant, fellowship proposals that address key policy challenges facing the United States and the world. The competition is now closed!
The Wilson Center provided much more than time and space to write. The Wilson Center is a family. The connections I made here—and the skills that the staff imparted—shaped me into a more publically engaged scholar for the years to come.
My fellowship has been a wonderful, transformative experience. I return to academia much the better for my time in this truly special place.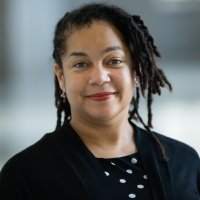 The Wilson Center offers a community deeply engaged in understanding and solving key problems of our time. The fellowship presented an opportunity to learn, contribute, and grow. I am grateful for the experience.
The 2019-2020 Fellowship Class
The 17 fellows include scholars and practitioners from the United States, Australia, Canada, France, the United Kingdom, and Venezuela.
Read about their projects