Polar Institute
Since its inception in 2017, the Polar Institute has become a premier forum for discussion and policy analysis of Arctic and Antarctic issues, and is known in Washington, DC and elsewhere as the Arctic Public Square. The Institute holistically studies the central policy issues facing these regions—with an emphasis on Arctic governance, climate change, economic development, scientific research, security, and Indigenous communities—and communicates trusted analysis to policymakers and other stakeholders.
Michael Sfraga
Director, Global Risk and Resilience Program & Director, Polar Institute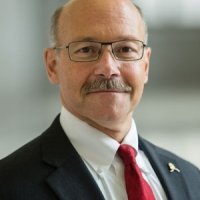 Once considered remote and isolated, the Arctic region is now part of the political, social, economic, security, and geopolitical landscape—this reality requires research and policy analysis now more than ever.
U.S. Senator Lisa Murkowski
U.S. Senator for Alaska
[The Polar Institute] is where we seem to be hosting these significant conversations.
Ambassador Kåre R. Aas
Ambassador of Norway to the United States
I want to commend the Wilson Center for what [the Polar Institute] has achieved in a short period of time.
Stay connected with the Polar Institute
Subscribe for updates about new events, articles, videos, and more.