Polar Institute
Since its inception in 2017, the Polar Institute has become a premier forum for discussion and policy analysis of Arctic and Antarctic issues, and is known in Washington, DC and elsewhere as the Arctic Public Square. The Institute holistically studies the central policy issues facing these regions—with an emphasis on Arctic governance, climate change, economic development, scientific research, security, and Indigenous communities—and communicates trusted analysis to policymakers and other stakeholders.
Dr. Michael Sfraga
Chair & Distinguished Fellow, Polar Institute // Chair, US Arctic Research Commission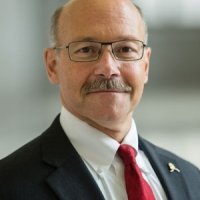 Once considered remote and isolated, the Arctic region is now part of the global political, social, economic, security, and geopolitical landscape—this reality requires research and policy analysis now more than ever.
His Excellency Ólafur Ragnar Grímsson
Chairman, Arctic Circle; former President of Iceland (1996 to 2016)
It has been a privilege to see how the Wilson Center is embracing the emerging Arctic and the Global Arctic as a part of the portfolio of this distinguished Institute.
U.S. Senator Lisa Murkowski
U.S. Senator for Alaska
[The Polar Institute] is where we seem to be hosting these significant conversations.
Ambassador Kåre R. Aas
Former Ambassador of Norway to the United States
I want to commend the Wilson Center for what [the Polar Institute] has achieved in a short period of time.
Ambassador Bergdís Ellertsdóttir
Ambassador of Iceland to the United States
In an increasingly complex world basing our decisions on sound science and know-how is and will be, of the essence for sustainable development. People, not least our young people, are calling for responsible decision-making and decisive actions towards sustainability, and events such as this one contribute to and thus support the work of the Arctic Council. I want to, in this context, thank the Wilson Center for their tireless efforts in this regard.
Guðlaugur Þór Þórðarson
Minister of Foreign Affairs, Government of Iceland
The Wilson Center's approach on its subject matters, offering high-quality views on issues of real international importance, has seldom been as relevant as in today's increasingly complex world. We need interdisciplinary approaches to be able to fully understand the challenges we face and to seize the opportunities that rapid changes in our region bring about.
Minister Ane Lone Bagger
Former Minister of Education, Culture, Church, and Foreign Affairs, Government of Greenland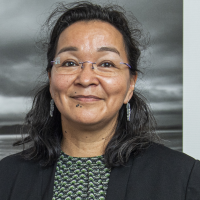 I want to thank the director of the Polar Institute and the Global Risk and Resilience Program here at the Wilson Center, Dr. Mike Sfraga, for being a good friend of Greenland, who takes genuine interest into helping us raise awareness in Greenland in Washington, DC through our Greenland Dialogues partnership.
Stay connected with the Polar Institute
Subscribe for updates about new events, articles, videos, and more.