Biden and Yoon Have a Chance to Reshape the U.S.-South Korea Alliance for the 21st Century
The upcoming Biden-Yoon Summit will be an opportunity to shape the U.S.-ROK alliance for the 21st century.
Taking a break from dealing with the Russian invasion of Ukraine and various domestic crises, President Biden is scheduled to visit South Korea and Japan from May 20-24. This trip is even more important than usual, because it will be his first meeting with South Korea's newly elected president Yoon Suk-yeol (as well as Japan's new prime minister, Fumio Kishida). Personal chemistry is always difficult to predict, but the two men should hit it off—and thus can begin transforming the U.S.-South Korea alliance, forged in blood 72 years ago, for the 21st century.
Yoon has a stern image as a former prosecutor (he made his name as a scourge of corruption), but he is actually folksy, middle-class, and down-to-earth—just like the "ordinary Joe" in the White House. The two presidents can bond over their shared love of animals: While Joe and Jill Biden have the German shepherds, Major and Commander, living in the White House, Yoon and his wife Kim Keon-hee have four dogs and three cats, which are being called the "first pets" by the Korean media.
Yoon is an enthusiastic cook, and, even after becoming president, still goes out to shop with the first lady in food stores and department stores. He is so averse to pomp and circumstance, in fact, that he refuses to live in the Blue House, the palatial home of South Korean presidents, which he denounced as a "symbol of imperial power." Instead, he is working out of an office at the defense ministry.
Beyond certain similarities of style, the two men are aligned ideologically. Biden comes from the center-left, Yoon from the center-right. U.S.-South Korea policy has sometimes been out of sync in recent years, with progressive presidents in Seoul and conservative ones in Washington. Now the two countries finally seem to be in close alignment.
The challenge will be to translate whatever relationship the two leaders can establish to address urgent issues that extend beyond the alliance's traditional focus on North Korea. I have just edited a volume, "Two Presidents, One Agenda," featuring 19 distinguished policy analysts from both South Korea and the United States laying out a to-do list for the two leaders. Some highlights:
South Korea needs to do more to promote democracy and safeguard the international system. Yoon has said that South Korea should be a "global pivotal state" and that "we should take on a greater role in fulfilling our responsibility as one of the top 10 economies in the world." To make good on that pledge, South Korea needs to take a more active role in countering aggression from Russia and China and establishing closer links with other democracies in Europe and Asia. South Korea has joined the international sanctions regime against Russia following the invasion of Ukraine but has been reluctant to contribute to U.S.-led efforts to deter China and call out its human rights violation. Seoul should play a more active role, with the U.S. offering aid to help shield South Korea from economic retaliation from Beijing.
South Korea should also step up, as argued by former U.S. trade negotiator Wendy Cutler, in promoting free trade. One way it can do this is by joining the planned Indo-Pacific Economic Framework, the regional framework for "fair and resilient trade" soon to be announced by the Biden administration. Both the U.S. and South Korea should also join the Comprehensive and Progressive Agreement for Trans-Pacific Partnership (CPTPP), the regional free-trade agreement that former President Donald Trump exited.
 The U.S.-South Korea alliance should expand to focus on cooperation on "new frontier" areas such as technology (in particular, safeguarding high-tech supply chains), global warming, cyber security, and public health. South Korea has a large role to play in all these areas given its advanced technology, energy, and biomedical sectors.
As for North Korea—the alliance's traditional focus—there is no good option at the moment since Kim Jong Un has made clear he won't denuclearize. The best the U.S. and South Korea can hope for is to strengthen the sanctions regime and bolster deterrence while making clear they stand ready to talk if Kim is interested.
The U.S., South Korea and Japan should bolster trilateral cooperation in areas such as intelligence collection and missile defense to bolster deterrence of North Korea. The primary obstacle has been lingering tensions over Japan's role as a colonial power in Korea. But Yoon has said he wants to improve relations with Tokyo. The Biden administration can help facilitate an opening.  
One way to reduce tensions, as Victor Cha of the Center for Strategic and International Studies argues, would be for the U.S. and South Korea to offer the North the most effective Covid-19 vaccines from Pfizer and Moderna. With the Omicron variant now ravaging the North (the state media reports 1.48 million "fever" cases as of Monday), providing vaccines could serve as a diplomatic opening. If Kim still decides to reject vaccines for a fear of yielding control to outside powers, there are other forms of assistance the world could offer, including the drug Paxlovid, which is used to treat Covid-19. This is both the right thing to do morally and strategically—Western aid can help to chip away at North Korea's isolation.
If Biden and Yoon seize these opportunities, their summit can be more than a photo op. It can be the first step toward expanding and deepening the alliance for the challenges ahead.
About the Author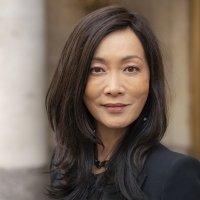 Sue Mi Terry
Former Director of the Asia Program and the Hyundai Motor-Korea Foundation Center for Korean History and Public Policy
Read More
---
Hyundai Motor-Korea Foundation Center for Korean History and Public Policy
The Center for Korean History and Public Policy was established in 2015 with the generous support of the Hyundai Motor Company and the Korea Foundation to provide a coherent, long-term platform for improving historical understanding of Korea and informing the public policy debate on the Korean peninsula in the United States and beyond. Read more
Asia Program
The Asia Program promotes policy debate and intellectual discussions on U.S. interests in the Asia-Pacific as well as political, economic, security, and social issues relating to the world's most populous and economically dynamic region.  Read more