Dr. Manuel Cuesta Morúa Named Recipient of the 2016 Ion Ratiu Democracy Award
Dr Manuel Cuesta Morúa, a leading scholar and political activist from Cuba, will receive the 2016 Ion Ratiu Democracy Award, a one-month fellowship in Washington, D.C.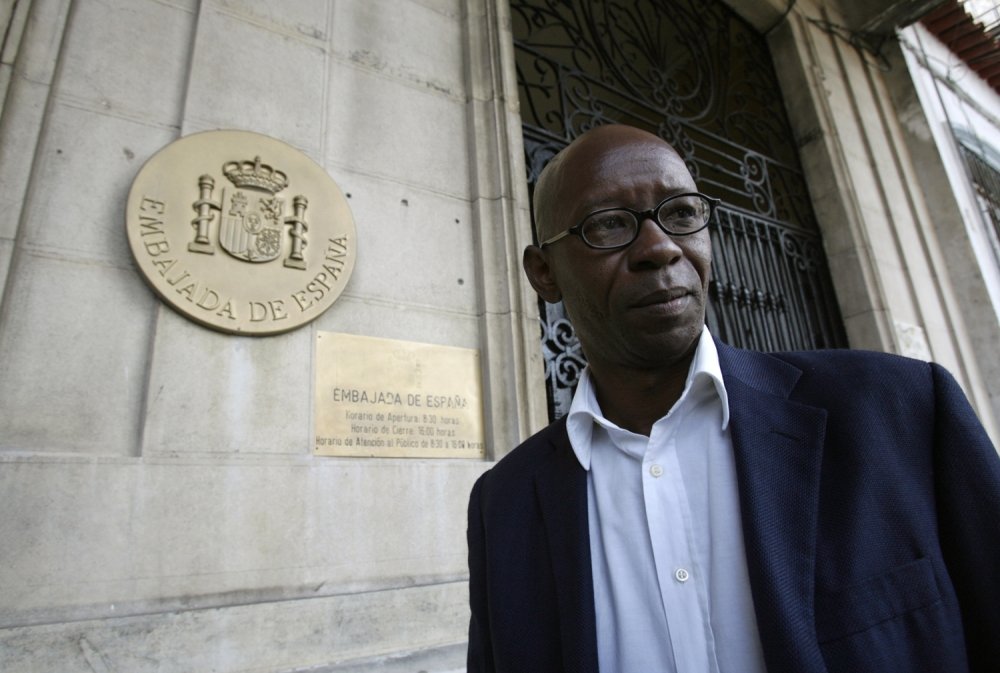 The Woodrow Wilson International Center for Scholars is pleased to announce that Dr. Manuel Cuesta Morúa, a leading scholar and political activist from Cuba, will receive the 2016 Ion Ratiu Democracy Award, a one-month fellowship in Washington, D.C. The awardee was selected by the Ratiu Award Board which includes former awardees, such as Polish dissident and public intellectual Adam Michnik. He will keynote the Annual Ratiu Democracy Symposium to be held at the Center on December 5, 2016.
A historian of Contemporary Asia, Dr. Manuel Cuesta Morua has worked extensively on democratic reforms in Cuba. Over the last two decades Cuesta Morua joined and played a leading role in a number of human rights organizations, including the Human Rights and National Reconciliation Commission. With other dissidents, he established the Reflection Table of the Moderate Opposition, in 1998, and organized Arco Progresista in 2002. He has been arrested multiple times for defending human rights and organizing opposition gatherings in Havana. He has held more than 300 round table discussions that focus on proposing a new, democratic constitution for the nation. In March 2016 he was a member of a select group of Cuban dissidents to meet with President Obama at the U.S. Embassy in Havana. At present Cuesta Morúa is coordinating, with other prominent activists, the Plataforma Ciudadana #Otro18, seeking electoral reforms in Cuba, and belongs to the Unity Roundtable for Democratic Action, a coalition of organization and personalities from Cuba and abroad. 
Established in 2005, the Ion Ratiu Democracy Award (IRDA) aims to bring visibility and international recognition to the ideas, ideals and accomplishments of individuals around the world who are working on behalf of democracy. It brings recognition to the importance of the work carried out by democracy activists around the world.  The event expresses the deep commitment to democracy of the late Ion Ratiu through his contributions as a Romanian politician as well as his interest in democratic change worldwide. The selection is made by an advisory board comprised of members of the Ratiu Family Foundation and previous awardees.
Previous awardees include Jamil Hasanli (Azerbaijan, 2015); Mustafa Nayyem (Ukraine, 2014), Angela Kocze (Hungary, 2013), Aung San Suu Kyi (Myanmar, 2012), Nabeel Rajab (Bahrain, 2011), Oleg Kozlovsky (Russia, 2010), Adam Michnik (Poland, 2009), Eleonora Cercavschi (Moldova, 2008), Anatoli Mikhailov (Belarus, 2007), Saad Ibrahim (Egypt, 2006), and Sergio Aguayo (Mexico, 2005).
The Award is generously supported by the Ratiu Family Foundation (London), established in 1979 by Ion Ratiu and his wife Elisabeth Ratiu, in partnership with the Ratiu Democracy Center (Turda, Romania, Ion Ratiu's birthplace). The goals of the Foundation are to further education and research in the culture and history of Romania in particular, and also to stimulate and support civil society in its understanding and application of democracy and democratic principles the world over. Details can be found on www.ratiufamilyfoundation.com and www.ratiudemocracycenter.org. 
The Woodrow Wilson International Center for Scholars, the living national memorial to President Woodrow Wilson, was established by Congress in 1968 and is headquartered in Washington, D.C. It is a nonpartisan institution, supported by public and private funds, engaged in the study of national and world affairs. The Center establishes and maintains a neutral forum for free, open, and informed dialogue of ideas.
For more information, please visit the IRDA website www.wilsoncenter.org/ratiu.
Note to editors:
1.      The Wilson Center provides a strictly nonpartisan space for the worlds of policymaking and scholarship to interact. By conducting relevant and timely research and promoting dialogue from all perspectives, it works to address the critical current and emerging challenges confronting the United States and the world.