GCC and Arab League Declare Hezbollah a Terrorist Organization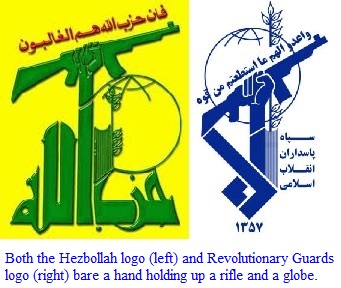 In March, the Gulf Cooperation Council (GCC) and the Arab League classified Hezbollah, a Lebanese Islamist political and military organization, as a terrorist group. The GCC – comprised of Saudi Arabia, Qatar, the United Arab Emirates, Oman, Bahrain, and Kuwait – made the decision on March 2, accusing Hezbollah of "incitement in Syria, Yemen, and in Iraq." Hezbollah has fought alongside Iran to support President Bashar al Assad in Syria, but GCC countries largely back Syrian rebel groups in the civil war. The Arab League's council of foreign ministers announced its decision on March 11, which was not supported by Lebanon or Iraq.
In February, Saudi Arabia had cut $4 billion in aid to Lebanon, citing "hostile Lebanese positions resulting from the stranglehold of Hezbollah on the state." Days later, Kuwait, Qatar, Saudi Arabia, Bahrain, and the United Arab Emirates urged their citizens to avoid travel to Lebanon. By mid-March, Bahrain had deported Lebanese residents with ties to Hezbollah, and Saudi Arabia vowed to inflict "severe penalties" on any residents supporting the group. And a UAE court tried seven people for passing information to Hezbollah. The move deepens the rift between Iran and Saudi Arabia, who severed diplomatic ties with the Islamic Republic in January. Iranian officials strongly condemned the GCC designation. Deputy foreign minister Amir Abdollahian praised Hezbollah as "the champion of the fight against terrorism in the region." The following are reactions to the GCC and Arab League designation of Hezbollah as a terrorist group. 

 Gulf Cooperation Council
  Secretary General Abdullatif al-Zayani The GCC made the decision due to "hostile actions of the militia who recruit the young people [of the Gulf] for terrorist acts" and "their terrorist acts and incitement in Syria, Yemen and in Iraq."– March 2, 2016, according to the press  

 The Arab League
 Council of Foreign Ministers "The Arab League foreign minister's committee has decided on Friday to consider Hezbollah a terrorist organization." The Council condemned "provocative statements by Iranian officials against Arab countries" and called on Tehran to stop these "hostile and provocative remarks and anti-Arab media campaigns." The Council considered these acts as "flagrant interferences into internal affairs of these states."– March 11, 2016, in a statement 

 Saudi Arabia
 Council of Ministers The GCC took the decision against Hezbollah "after taking into account its continuing hostilities and its flagrant violation of the sovereignty of Gulf states and its destabilizing of regional security and stability, as well as its practices which are contrary to humanitarian values and international laws."– March 8, 2016, according to the press  Ministry of the Interior "Any citizens or expatriates who endorse, show loyalty to the so-called Hezbollah, sympathize with it, promote it, donate to it, communicate with it or house or cover those who belong to it will be subjected to the severe penalties stated in the regulations and orders, including the regulation on crimes of terrorism and its financing." – March 13, 2016, in a statement 

 Iran
 Deputy Foreign Minister for Arab and African Affairs Hossein Amir Abdollahian "Those who call Hezbollah terrorists, have intentionally or unintentionally targeted the unity and security of Lebanon." "The terrorism tag for Hezbollah, the most potent resistance movement, and inattention to the Zionist regime's atrocities is a new mistake which doesn't benefit the regional stability and security." "We are proud of Lebanon's Hezbollah as the vanguard of resistance against the Zionist regime and the champion of the fight against terrorism in the region." "National unity, security and stability of Lebanon as well as support for convergence among all Lebanese groups form the basis of Iran's policy." – March 3, 2016, according to the press Armed Forces Chief of Staff Major General Hassan Firouzabadi "Hezbollah is the son of the Lebanese nation…The movement has done a lot for the Arab country." – March 6, 2016, according to the press "Unlike the willing of Saudis and its regional and trans-regional allies, there will be no change in the consolidated position of Hezbollah in the regional balance of power." – March 6, 2016, according to the press Head of the Revolutionary Guards' Quds Force Gen. Qassem Soleimani "Hezbollah, as an Arab and Islamic army, has never been adventurous against Saudi Arabia." "In which country have we tried to turn a Sunni brother into a Shiite? In fact, conversely, our lives were shields for Sunnis."
– March 14, 2016, in a speech 

 Hezbollah
  Secretary General Hassan Nasrallah 
"The kingdom is trying to put pressure on the Lebanese to try to silence us but we will not be silent on the crimes the Saudis are committing in Yemen and elsewhere." "Does Saudi Arabia have the right to punish Lebanon, its state and its army because a certain party has decided to raise its voice?" "If they have a problem with us, let them keep it with us, and let them spare Lebanon and the Lebanese." – March 3, 2016, according to the press "Saudi Arabia is angry with Hezbollah since it is daring to say what only a few others dare to say against its royal family."– March 10, 2016, according to the press "Who gives Saudi Arabia the right to punish Lebanon and its army and Lebanese people living in Saudi Arabia and the Gulf just because Hezbollah is speaking out? We urge Riyadh to settle accounts with Hezbollah and not all the Lebanese." 
– March 10, 2016, according to the press 

 Lebanon
 Lebanese Foreign Minister Gebran Bassil "Hezbollah has a broad representation of Lebanese. It enjoys mass parliamentary and ministerial blocs. We have agreed to the terms of the rest of the [Arab League] resolution. It was normal not to accept describing the party as a terrorist."– March 13, 2016, according to the press 

 Iraq
 Foreign Minister Ibrahim al Jaafari "Whoever accuses the Popular Mobilization forces and Hezbollah of terrorism is the one who supports and adopts terrorism."– March 11, 2016, in an Arab League meeting 

Islamist Groups
Senior Hamas leader Ahmed Yousef
"Hamas' silence reflects political wisdom, although it wants to preserve its relationship with Hezbollah. We have no intention of expressing political positions that would lead to a rupture or embarrassment with any party, be it with the Gulf states, Iran or Hezbollah. Although we do not agree with Hezbollah for interfering in Syria, Iraq and Yemen, [we cannot deny] its support for us against the Zionists."
– March 10, 2016, in an interview with Al-Monitor
Ennahda leader Rachid Ghannouchi
"No one can deny Hezbollah's role in confronting the Israeli occupation and liberating Lebanon."
– March 6, 2016, according to Al-Ahed News
 Click here to read more about Islamists in Lebanon. 
Photo credits: Country flags via CIA World Factbook; GCC logo, Hezbollah logo, and Arab League logo via Wikimedia Commons
Related Program
The Islamists
"The Islamists" is a book and website on the origins, evolution, and positions of Islamist movements in the Middle East. The movements are redefining the order and borders in the world's most volatile region. Yet they have diverse goals and different constituencies. Sometimes they are even rivals. Read more