Global Fellow John Maxwell Hamilton Wins 2021 American Journalism Historians Association's (AJHA) Book of the Year Award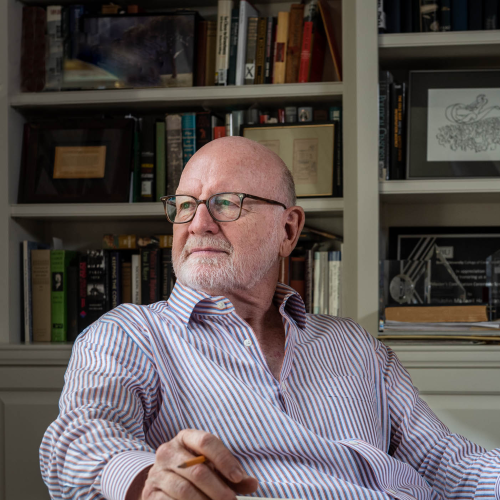 John Maxwell Hamilton, a Global Fellow with the History and Public Policy Program, recently won the American Journalism Historians Association's (AJHA) 2021 Book of the Year award for his book Manipulating the Masses: Woodrow Wilson and the Birth of American Propaganda. The award serves to recognize the best book in journalism, history, or mass media history. Hamilton, a Hopkins P. Breazeale Professor at the Manship School of Mass Communication at Louisiana State University, also won the Goldsmith Book Prize for his book from the Harvard Kennedy School's Shorenstein Center on Media, Politics and Public Policy.
In his book, Hamilton examines how the Wilson administration used propaganda as a tool to shape public opinion during World War I, creating a vast and pervasive system for driving information from the White House through the Committee on Public Information (CPI). By digging through hundreds of archival collections, Hamilton uncovers the sheer extent to which President Wilson went in order to spread the administration's messages. Whether through cartoons, books, posters, or pamphlets, the CPI reached every crevice of American society.
Despite having an intention for fact-based, unbiased, and truthful information, the CPI often sanitized and distorted stories, and capitalized on the emotion of the public. As Hamilton writes, the "CPI was an accomplice to the Wilson administration's trampling of civil liberties."
Hamilton is the founding dean of LSU's Manship School of Mass Communication and a global fellow at the Wilson Center. His work has appeared in the New York Times,Foreign Affairs and The Nation, among other publications. This is both his second AJHA Book of the Year award and Goldsmith Prize.
You can purchase or read more about his book here.
Related Program
History and Public Policy Program
The History and Public Policy Program makes public the primary source record of 20th and 21st century international history from repositories around the world, facilitates scholarship based on those records, and uses these materials to provide context for classroom, public, and policy debates on global affairs. Read more