Infrastructure and Management Vital to Meeting Global Water Needs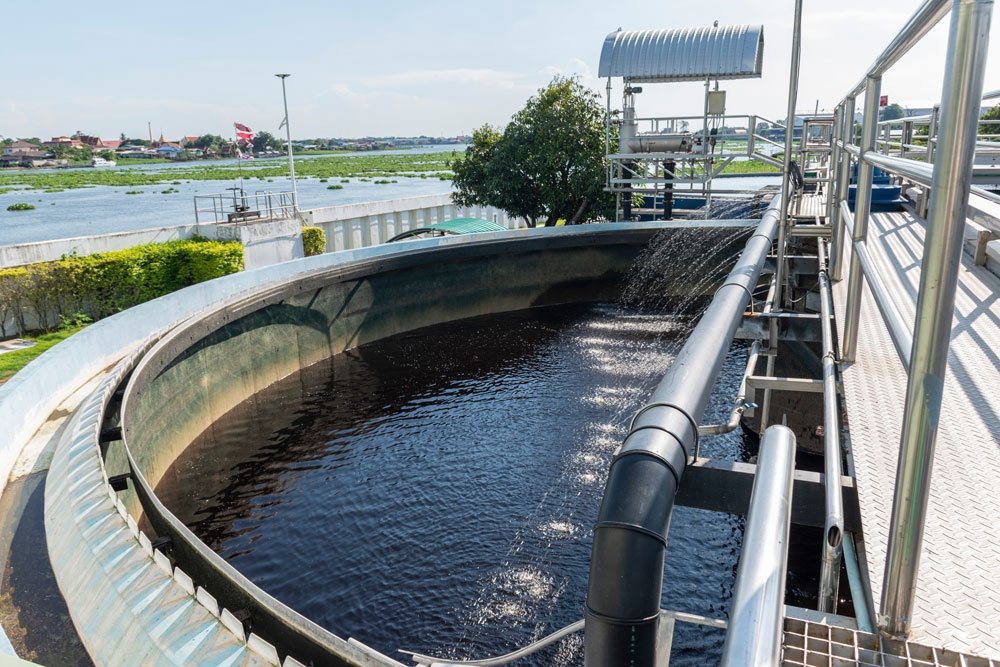 It is an inconvenient truth that global warming, climate change and increased natural disasters have triggered water crises around the globe. To cite but a few examples, Somalia is suffering a decade-long drought, while monsoons in India and Bangladesh are becoming increasingly severe. Deforestation is creating "heat islands" around the surrounding lands, leading to hot and arid regions where previously lush green forests occupied the lands.
At the global level, one of the UN's Sustainable Development Goals is to "ensure availability and sustainable management of water and sanitation for all." This goal (Goal #6) aims to create a sustainable water supply with emphasis on the quality, availability and management of freshwater resources.
Besides the environmental, public health, social, political and economic impacts of water, there is also a security dimension to water as a public policy issue. Interstate conflicts occurring mainly in the Middle East have arisen over the use or restrictions of water flows from the Euphrates and Tigris Rivers (Turkey, Syria, and Iraq) and the Jordan River (Israel, Lebanon, Jordan). Africa and Central Asia have had their own cross-border water disputes.
The US is no exception to severe changes brought about by crises over water. For example, Lake Mead, shared by Nevada and Arizona that also supplies water to California, and Lake Powell, between Utah and Arizona that also supplies water to California, New Mexico, and Mexico, have been deemed "dead pools." This means water levels in Hoover Dam (Lake Mead) and Glen Canyon Dam (Lake Powell) are so low that hydro-electric power stations are dangerously close to not functioning. Such conditions are causing both water and electricity shortages.
Addressing these issues in the US and around the world has its own challenges, such as: (1) poor international cooperation in relation to shared water sources among countries, (2) a migration crisis fueled by drought or war, causing population displacement, thereby continually changing water needs around densely populated areas, and (3) outdated water management infrastructure, resulting in global economic losses of around $470 billion per year.
Resolving these challenges will require large capital investments to modernize water infrastructure, better cooperation and support from international institutions, and public policies tailored to population needs.
water scarcity affects approximately 20% of European land and 30% of European people every year.
This policy brief provides a snapshot of water issues in general, the state of financing water infrastructure, the essential role of institutions (bilateral and multilateral) in water development, advancements in water management (with examples from the US), and suggestions for a path forward.
A Snapshot of the Water Situation in the United States
The global water situation does not paint a rosy picture for world water infrastructure. For example, in Europe, some water pipelines have not been upgraded for more than a century. Additionally, water scarcity affects approximately 20% of European land and 30% of European people every year. Figure 1 shows the comparative global water infrastructure rankings as reported in GCI 4.0 report derived from the 2019 World Economic Forum Global Competitiveness Index. Thus, we can imagine how some of the emerging economies in the world, such as China (ranked in the 81-101 segment), India (in the 101-121 segment) and African nations would compare with their underdeveloped water infrastructure capabilities. This number does not include water infrastructure capital needs for agriculture, sanitation, or hydroelectric power or other industrial uses.
Figure 1: GCI 4.0 Water Infrastructure Ranks based on the World Economic Forum Global Competitiveness Index 2019.
Source: World Bank website
In the same survey, the US and Canada nevertheless are ranked 26 and 21, respectively. However, according to a 2019 PEW article, water infrastructure in North America is aging and deteriorating  at a rapid pace. In the US, most of the water infrastructure was built in the 1970s and 1980s and is in dire need of upgrading.
In fact, the American Society for Civil Engineers (ASCE) has been grading the drinking water  infrastructure in the U.S. at D- or D consistently for over a decade. ASCE and the US Environmental Protection Agency also determined a need for an investment of almost $743 billion to improve the water infrastructure that currently supports $524 billion worth of economic activity and 289,000 jobs.
Financing water infrastructure. According to the OECD, the benefits from strategic investment in water security could exceed hundreds of billions of dollars annually. Yet barriers abound, creating a gap between current financing and future needs. Barriers include water being an under-valued and underpriced resource and the capital-intensive nature of water projects. While financial flows may benefit projects that are bankable, such endeavors may not maximize benefits for communities and the environment. And this can produce severe repercussions politically, given the growth of populism among the electorate worldwide.
Looking at the US, the need for investment in the US water system is at an unprecedented level. According to McKinsey,  approximately 14-18% of total daily treated potable water is lost through leaks, with some water systems reporting loss rates exceeding 60%. In evaluating financial resources to address this problem, increasing rates is not a practical solution since water bills are already too high for many US households. Even before COVID, one in five households was paying nearly 5% of its income on water bills.
On the positive side, the need for federal investment in water and wastewater infrastructure is widely recognized. Efforts to address it are gaining momentum. The Drinking Water and Wastewater Infrastructure Act of 2021 includes $55 billion in funding for the restoration and improvement of water and wastewater systems in the US. Nevertheless, affordability will still be a challenge because most federal funding comes in the form of low-interest loans that may need to be repaid.
Turning to the various mechanisms for funding investments in water security, a varied and broad range of activities is available. Understandably, financing wastewater treatment, a floodplain, or a desalination plant are all quite different. There are also significant differences between infrastructure finance instruments, from bonds and loans to equity and hybrid arrangements for water infrastructure financing. Syndicated loans and guarantees together comprise 88% of private financing of the water sector, including public-private partnerships. Increasingly, the most popular mechanism is "blended finance," the strategic use of development finance for the mobilization of additional finance towards sustainable development in developing nations Its popularity no doubt is due to its ability to significantly improve the risk-return profile of water-related investments for commercial finances.
Another notable development is that M&A transactions in the water sector have been increasing significantly (16%). Both private equity and infrastructure funds have increased at an even faster rate (26%). However, regardless of the investment mechanism employed, sound capital planning and execution, along with systems to improve operations and maintenance productivity, are essential to improving water quality and reliability for customers.
The essential role of multilateral and bilateral institutions. Whether through foreign aid or lending institutions such as the World Bank and USAID, these institutions play a vitally important role in supporting water infrastructure. One need look no further than the World Bank's Global Practice to address water, sanitation and hygiene (WASH) crises with the vision of "A Water-Secure World for All." This initiative has three main strategic points: (1) sustain water resources, (2) deliver services, and (3) build resilience. The World Bank's water Global Practice is composed of water experts, handling a $30 million worth of water investment portfolio, investing in building sustainable water infrastructure across developing countries.
And there have been measurable results. For instance, in India the World Bank worked with Andhra Pradesh and Telangana State Community Based Management (APCBTM) on a project that covered 116,164 hectares of land with irrigation and drainage infrastructure, increasing farmers' productivity by more than 30%. In Tajikistan, through the Second Public Employment for Sustainable Agriculture and Water Resources Management Project, (supported by World Bank) closer to 190,000 hectares of arable land have been upgraded with irrigation and drainage services.
Similarly, USAID makes substantial investments in water security, sanitation and hygiene (WASH) with the goal of improving living standards in developing countries and supporting sustainable water infrastructure globally. USAID collaborates with governments and private stakeholders to achieve universal WASH access by 2030, prioritizing regions by need and implementing sustainable water management infrastructure. USAID invested about $450 million in 41 different countries to WASH activities in FY2020. Overall, 59.5 million people gained sustainable access to water and 44.6 million gained sustainable sanitation, thanks to the efforts of USAID since 2008.
Water Infrastructure in the US
Although there is still much be done in the area of water infrastructure improvement in the US, significant progress has been made over the past few years. For example, Executive Order 13956, (implemented on October 13, 2020) was a major step in the right direction by the government. The order titled "Modernizing America's Water Resource Management and Water Infrastructure" aims to enhance the volume and quality of accessible water for all Americans. The order calls for inter-agency and inter-departmental cooperation between various government bodies to "efficiently and effectively to improve our country's water resource management, modernize our water infrastructure, and prioritize the availability of clean, safe, and reliable water supplies." The order also establishes certain policy protocols to comply with EPA standards and overall sustainability goals while setting up a plan to increase skilled and professional manpower to improve water resource management using modern technologies.
While such policies fall within the purview of the federal government, state and local governments in the US are also active in improving water infrastructure and have initiated similar efforts. New York approved an $800 million plan in 2020 to modernize water infrastructure over two years and develop predictive models to anticipate water system issues with fail-safes. That same year, San Diego allocated $300 million to upgrade the South Bay International Wastewater Treatment Plant. The Colorado Water Conservation Board approved the Arkansas Valley Conduit, 130 miles of water distribution system that will serve 40 communities and 50,000 people.
Successful water management policies – highly effective and sustainable – will require both close consultation and collaboration among the private and public sectors and both developed and developing nations.
Corporations such as GAP, Intel, Microsoft, and Merck are also playing their part by making their products more water sustainable and using modern techniques to recycle wastewater. Take the example of Starbucks,  which has set an ambitious goal of conserving or replenishing 50% of its withdrawn water across all operations by 2030. They plan to achieve this through water conservation and replenishment procedures in their supply chains, packaging and overall operations, investing in watershed basins that need long-term water security in the communities the company operates in, and make WASH accessible with equity to marginalized communities.
Thus, governments and private companies alike have started to understand their responsibilities and are striving to contribute to improving water resource management in every capacity possible.
The Path Forward
For both industrialized and developing nations, awareness and urgency regarding improvement of water management infrastructure is widespread among both the public and private sectors. However, while many positive developments in the water resource management are showing results, the fact remains that the sheer gap between the capital needed to improve infrastructure and what is now available is huge. Figure 2 highlights how in the US, it is $129 billion needed vs $42 billion in capital available.
Figure 2: American Society of Civil Engineers show the gap
Source: ASCE website
Successful water management policies – highly effective and sustainable – will require both close consultation and collaboration among the private and public sectors and both developed and developing nations. Evaluating and implementing the myriad financial mechanisms to fund water projects while instituting "best practice" management systems will go far to overcome some of the most daunting water challenges confronting the world today and to alleviate international water crises.
About the Author
Jerry Haar
Global Fellow;
Professor of International Business and Executive Director for the Americas, College of Business, Florida International University
Read More
---
Wahba Institute for Strategic Competition
The Wahba Institute for Strategic Competition works to shape conversations and inspire meaningful action to strengthen technology, trade, infrastructure, and energy as part of American economic and global leadership that benefits the nation and the world. Read more