Iran's Closed-Door Trial and Sentencing of Iranian-Americans Siamak and Baquer Namazi
Though the Rouhani regime in Iran has washed its hands of the imprisonment and harsh punishment of American nationals on tenuous charges, the reality is that the legal system does as the State pleases.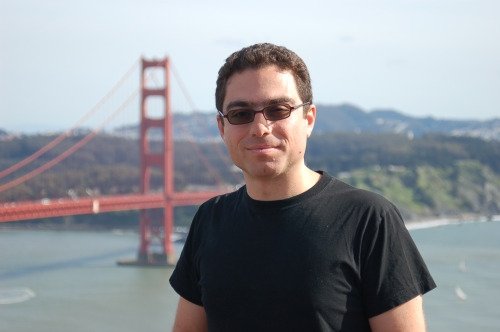 An Iranian revolutionary court has sentenced a 45-year old Iranian-American businessman and his 80-year-old father, a retired United Nations Children's Fund employee, each to 10 years in prison. The saga of Siamak Namazi and his father, Baquer, and the harsh sentences announced Tuesday illustrate the depths to which the Iranian judicial system has sunk.
Siamak was arrested in October 2015 and held virtually incommunicado for a year before his trial; his lawyer and family members were permitted few visits. His father, who is thought to be in poor health, was arrested in February. It's significant that both were detained by the intelligence branch of Iran's Revolutionary Guards. This body has emerged as a security organization without any clear grounding in Iranian law; it parallels the work of Iran's Intelligence Ministry. It has actively arrested and jailed "suspects," putting people on trial over unsubstantiated charges of espionage, working with "the enemy" and the like, with little oversight or accountability.
After Siamak was arrested his parents' home was ransacked—a typical experience in such cases. Iranian authorities said that they would allow a family visit by Siamak's father, who was receiving medical treatment in Dubai. After Baquer flew to Tehran this year, he arrested at the airport. He was taken to his home for yet another search and then taken to Evin Prison.
Those watching Iran's judiciary see that it has shed all pretense at independence; it acts hand-in-glove with the security agencies. 
Both men appeared before Judge Abol-Qassem Salavati, who has a reputation for handing down harsh sentences and for basically doing the bidding of Iran's security agencies. The trial was held behind closed doors; family members were not present. The alleged "crime" was reportedly "cooperating with the hostile American government." Such vague accusations, though unsubstantiated, often result in guilty findings by Judge Salavati.
This week, before the trial outcome was announced, an Iranian media service affiliated with the judiciary circulated a one-minute video showing Siamak Namazi. The clip, presumably recorded at the time of his arrest, showed him walking and being photographed with his arms raised. There are images of his U.S. passport and United Arab Emirates identity card—as if holding a U.S. passport is evidence of some sort of guilt. There are also images of Washington Post reporter Jason Rezaian, who was detained in Iran for more than a year, as well as the U.S. sailors who were briefly detained in January. This attempt to set the stage for the announcement of the decade-long sentences is typical of the clumsy but menacing tactics of the Revolutionary Guards' security arm.
Friends and colleagues of both Namazis have repeatedly spoken of them as Iranian patriots who believed in furthering relations between Iran and the outside world—the goal that President Hassan Rouhani set when he took office more than three years ago. UNICEF colleagues say that Baquer Namazi worked vigorously for poverty alleviation in Kenya, Somalia, and Egypt. In a statement Tuesday, UNICEF said that "He worked tirelessly on behalf of children in all those positions" and that "the entire UNICEF family [is] deeply concerned for his health and well-being." Siamak was arrested after heeding the Rouhani government's invitation to Iranian businessmen to return to Iran and promote investment and trade between their country and the West.
The Rouhani government did not try to help the Namazis. The excuse of the president and his ministers is that Iran's judiciary is "independent." Those watching Iran's judiciary see that it has shed all pretense at independence; it acts hand-in-glove with the security agencies. Iran's judiciary, security agencies, and Revolutionary Guards are enabled by and report to Iran's supreme leader, Ayatollah Ali Khamenei, who is ultimately responsible for their behavior.
The opinions expressed here are those solely of the author.
This article was originally published in the Wall Street Journal.
---
Middle East Program
The Wilson Center's Middle East Program serves as a crucial resource for the policymaking community and beyond, providing analyses and research that helps inform U.S. foreign policymaking, stimulates public debate, and expands knowledge about issues in the wider Middle East and North Africa (MENA) region. Read more