In 2015, Islamist parties that had struggled to compete peacefully in politics found their prospects increasingly stifled by extremists and autocrats. The following is a rundown of key developments among Islamist groups in 2015.
Syria
---
In 2015, Syria's civil war raged on between President Bashar al Assad and an array of rebel factions. ISIS still held large swaths of territory, despite losing its hold along the Turkish border in Syria and around Baghdad and Tikrit in Iraq. It made gains near Aleppo and Palmyra.
Ahrar al Sham, an Islamist militia formed in 2011, grew to become one of Syria's largest rebel groups in 2015. It has collaborated with both the al Qaeda-linked Nusra Front and the Western-backed Free Syrian Army, and has reportedly received backing from Turkey. Its leaders have praised al Qaeda leader Ayman al Zawahiri, but the group reportedly does not share al Qaeda's global visions. Its ambitions are limited to establishing an Islamic state in Syria. Both Ahrar al Sham and the Nusra Front are part of the Army of Conquest, a rebel alliance of Islamist factions operating in northwest Syria.
In mid-December, Ahrar al Sham participated in a meeting of Syrian opposition groups in Riyadh. But it withdrew after disagreements over the future of Assad's government. The group refused to accept any outcome that did not include "cleansing Syrian territories of the Russian-Iranian occupation and sectarian militia supporting them."
Hundreds of Muslim Brotherhood members reportedly returned to Syria in May 2015, hoping to revive the movement. But they struggled with finances and recruitment. The Brotherhood has five members in the 110-member Syrian National Coalition, but it has little influence on the ground and has denied supporting any rebel groups.
Egypt
---
Islamist parties played a dwindling role in Egyptian politics in 2015. The Salafist Nour Party was the only Islamist party that fielded candidates in the 2015 parliamentary elections. It won only 12 seats, compared to the 121 it had secured in 2011. Smaller Islamist parties, including Wasat, the Strong Egypt Party, and Authenticity, boycotted the parliamentary elections, believing the process was unfairly skewed against them.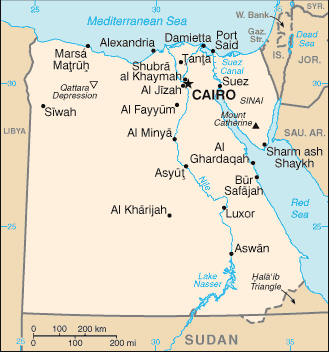 Egypt has not had a parliament since 2012, when the legislative body was disbanded by Egypt's high court. The last parliament was dominated by Islamists, who held nearly 70 percent of seats. The Muslim Brotherhood's Freedom and Justice Party won nearly 43 percent of the vote in 2011, followed by 22 percent secured by the Nour Party.  
Egypt's Islamists have suffered setbacks since then. The Muslim Brotherhood, Egypt's oldest and largest Islamist movement, was banned and declared a terrorist organization after President Mohamed Morsi was ousted in 2013. Morsi was sentenced to death in May 2015, along with 100 other people, for allegedly escaping prison during the 2011 uprising.
By late 2015, the Nour Party had managed to survive by backing the military and President Abdul Fattah al Sisi. "Our philosophy is to avoid confrontation," said Nour leader Younes Makhioun in October. But the strategy cost it support among its Islamist base.
In 2015, Egypt also faced a growing threat from Islamist militias. ISIS's Egyptian affiliate, known as "Sinai province," claimed responsibility for a slew of attacks. Militant groups have operated in Sinai for years, but in the past year attacks have spread to major cities. Egypt's top prosecutor, Hisham Barakat, was killed in a car bomb in July in Cairo. More than 100 security forces were killed by extremists in the first half of the year alone. By August, terrorist attacks averaged 115.6 per month, according to the Tahrir Institute for Middle East Policy. Only around 30 attacks per month occurred in 2014.
Tunisia
---
Ennahda, Tunisia's largest Islamist party, played an active role in politics in 2015. After coming in second to the secular Nidaa Tounes party in the 2014 parliamentary elections, they joined a coalition government in February.
By the end of the year, Ennahda stood to gain from Nidaa Tounes' deepening internal divisions. On November 8, 32 MPs from Nidaa Tounes resigned. It left Ennahda with the largest parliamentary bloc, with 69 seats compared to Nidaa Tounes' remaining 54. The immediate implications for Ennahda were unclear. The resigning MPs said they would reconsider the resignation if their demands were met.
Despite still being hailed as the region's best bet for democracy, Tunisia suffered from a spate of extremist attacks in 2015. On March 18, militants attacked the Bardo museum in Tunis, killing 22 people. On June 26, gunmen attacked the beach resort town of Sousse and killed 39 tourists. And on November 24, militants bombed a bus carrying members of the presidential guard, killing 12 people. ISIS supporters claimed responsibility for all three attacks.
President Beji Caid Essebsi declared a state of emergency and signed a new anti-terrorism bill into law in August. He also took steps to ban certain political parties and close mosques.
By the end of 2015, ISIS did not have a formal affiliate in Tunisia. But more Tunisians have joined ISIS than citizens of any other country. More than 5,000 Tunisians had reportedly flocked to Iraq and Syria by September 2015.
Libya
---
By the end of 2015, the standoff between Libya's two rival governments remained unresolved. The General National Congress, dominated by Islamists, operated in Tripoli. And the House of Representatives, dominated by secular politicians, operated in Tobruk. A series of U.N.-backed peace talks failed to bridge the gap between Libya's factions in 2015.
Islamist extremists benefited from the security vacuum. Libya's ISIS affiliate seized the city of Sirte over the summer, forcing Islamist Misratan militias – who back the Tripoli government – to retreat. ISIS also has a strong foothold in Derna, and has carried out attacks in Tripoli, Benghazi, and the southern desert. Libya's ISIS branch made headlines in 2015 for beheading 28 Egyptian Christians, setting off car bombs, and attacking foreign embassies. ISIS leadership in Iraq and Syria reportedly has more control over its Libya branch than over any of its other affiliates.
ISIS has a tense relationship with other Islamist militias in Libya. Its rivals have coalesced in Derna – which has long been a jihadist stronghold – around the Derna Mujahideen Shura Council.
 
Yemen
---
Warring factions contested control of Yemen in 2015, and militias sidelined political parties. The Houthis, a Zaydi Shiite group based in the Saada province, took over Sanaa in September 2014. A Saudi-led air campaign against the Houthis began in March, but by the end of 2015 had failed to dislodge them.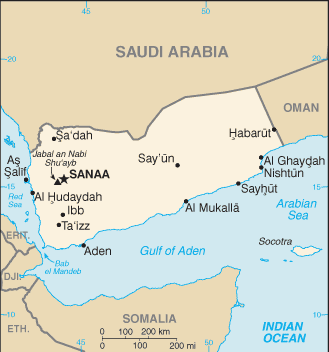 Islah, an Islamist political party linked to the Muslim Brotherhood, played little role in politics in 2015. Most of its senior leadership is in exile. It backs the Saudi airstrikes against the Houthis and supports the restoration of Yemeni President Abd Rabbuh Mansour Hadi.
 
ISIS's Yemeni affiliate, the "Sanaa Province," and al Qaeda in the Arabian Peninsular (AQAP) benefited from Yemen's instability. Saudi airstrikes drove the Houthis from the southern port city of Aden in July, and AQAP was operating openly in the city by October. ISIS claimed responsibility for a series of deadly attacks on Houthi mosques across the country, including attacks in March and September that killed hundreds. 
Turkey
---
Turkey's Justice and Development Party (AKP) was the exception to the apparent decline of Islamist parties across the region. By the end of 2015, it was the only Islamist party that held a parliamentary majority in the Middle East.
The AKP has dominated Turkish politics since 2002, but in June it was defeated at the polls by opposition parties. Snap elections were held in November after failed attempts to form a coalition government. The AKP secured a surprising victory, winning 58 percent of the seats in parliament. The AKP won by promoting a narrative of stability in the midst of rising extremist attacks, according to Henri Barkey, Director of the Wilson Center's Middle East Program. ISIS had claimed responsibility for an attack that killed more than 100 people at a peace rally in October. 
The AKP's victory may empower President Recep Tayyip Erdogan to pursue constitutional changes to enshrine more powers in the presidency. Erdogan has already taken measures to consolidate his authority and suppress dissent. His regime has shut down newspapers and television stations, and he has launched more than 60 court cases against people who have insulted him on social media.
Lebanon
---
Hezbollah, a Lebanese Shiite military and political movement, was deeply involved in fighting Syrian opposition groups in 2015. It had between 6,000 and 8,000 fighters on the ground. As many as 1,000 Hezbollah fighters were killed in Syria between 2013 and 2015. Hezbollah's presence in Syria increased after Russia began airstrikes in support of President Bashar al Assad in September. ISIS and the Nusra Front – both of which are vehemently anti-Shiite – have clashed with Hezbollah in Syria.
Violence from Syria's civil war has occasionally spilled over into Lebanon. The most deadly attack occurred in November, when a double suicide bombing killed 43 people and injured more than 230 in Beirut. ISIS claimed responsibility for the attacks, which it said specifically targeted Shiites. Around 900 Lebanese citizens have joined ISIS.
Morocco
---
Morocco's Justice and Development Party (PJD), an Islamist party which holds a plurality of parliamentary seats, fared well in the September 2015 municipal elections. It won 25 percent of urban municipal seats, compared to 19 percent secured by the pro-palace Party of Authenticity and Modernity (PAM). It tripled its number of seats from around 1,600 secured in 2009 to 5,021. It also did particularly well in urban areas, winning control of major cities, including Casablanca, Rabat, Fez, and Marrakesh. Justice and Charity, a grassroots Islamist organization banned from politics, boycotted the 2015 elections.
The PJD has taken a pragmatic approach, cooperating with the monarchy and focusing on gradual change. It has made little progress in pushing forward its Islamist agenda. Its lackluster performance did not seem to cost it votes in 2015, but it will face another challenge with the parliamentary elections in 2016.
In 2015, Moroccan officials dismantled ISIS cells across the country, who were attempting to recruit and dispatch fighters to Iraq and Syria. In March, authorities dismantled a 13-person cell suspected of trying to create an ISIS affiliate in Morocco. An estimated 1,200 Moroccans have joined ISIS.
Jordan
---
Jordan's Islamist parties saw little change to the status quo in 2015. The Muslim Brotherhood's Islamic Action Front boycotted the last parliamentary elections, held in 2013. Smaller Islamist parties secured a handful of seats, but parliament is dominated by loyalists of King Abdullah.
Jordan's Muslim Brotherhood struggled from internal fracturing in 2015. A reformist branch of the Brotherhood broke off to form its own organization under Majid Thuneibat, after he was expelled from the group in February. The Jordanian government approved the new group, leading to accusations that the government was weakening the Brotherhood by playing up internal divisions.
The Brotherhood also came under fire for its strong opposition to Jordan's involvement in the U.S.-led airstrikes against ISIS. The Islamic Action Front issued a statement in December 2014 warning against "alliances with the West against Islamic nations." The ISIS killing of Jordanian pilot Moaz al Kasasbeh increased public support for Jordan's involvement, and put the Brotherhood on the defensive.
As of September, an estimated 2,000 Jordanians had joined ISIS and the Nusra Front in Syria.
Palestinian Territories
---
In 2015, the standoff continued between Hamas, the Islamist movement that has controlled Gaza since 2007, and the secular Fatah party that runs the Palestinian Authority from the West Bank.
Hamas and Fatah signed a reconciliation deal in April 2014 and formed a transitional government to reconcile the political split between the West Bank and Gaza. But deep political divisions remained, and the government failed to hold new legislative and presidential elections. In June 2015, President Mahmoud Abbas announced that the unity government would resign because Hamas would not let it operate in Gaza. Hamas rejected the unilateral announcement.
Fatah has accused Hamas of trying to create an Islamic state in Gaza. Hamas has accused Fatah of refusing to hold elections out of fear that they will be defeated by Hamas.
ISIS does not have a formal affiliate in the Palestinian territories, but in July, ISIS supporters in Gaza pledged to overthrow Hamas. They have also claimed attacks on Hamas military targets. Hamas has generally refused to acknowledge ISIS presence, but allegedly cracked down on suspected ISIS sympathizers in 2015.
Algeria
---
In 2015, Algeria's Islamist parties remained largely powerless. The Movement of Society for Peace (MSP), part of the Islamist Green Algeria Coalition, boycotted the 2014 presidential election. But in 2015, it resumed its pragmatic approach of working with the ruling National Liberation Front. MSP leaders held discussions with the regime about economic reforms, political transitions, and rule of law in April. But the approach eroded their legitimacy as an opposition party.
Madani Mezrag, who led an armed wing of the Islamic Salvation Front (FIS) during Algeria's civil war in the 1990s, attempted to reenter politics in 2015. He claimed to want to form a party based on FIS principles, while working within Algeria's existing political system. Technically, Mezrag is forbidden to join politics under the terms of the 1997 ceasefire. By the end of 2015, the government had not approved his request to form a new party.
Algeria also faced a growing threat from ISIS. Jund al Khilafah, a faction of al Qaeda in the Islamic Maghreb (AQIM), split off to join ISIS in September 2014. In May 2015, security forces killed 21 militants who had been planning to attack the capital city of Algiers. ISIS released a statement in July promising to ramp up its activities in Algeria.
About the Author
Cameron Glenn
Senior Program Assistant, Iran & Middle East Programs, U.S. Institute of Peace
Read More
---
The Islamists
"The Islamists" is a book and website on the origins, evolution, and positions of Islamist movements in the Middle East. The movements are redefining the order and borders in the world's most volatile region. Yet they have diverse goals and different constituencies. Sometimes they are even rivals. Read more