July 2020 Islamist Digest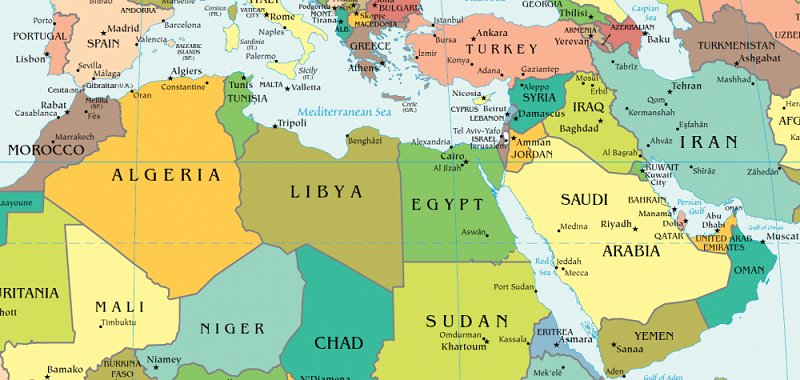 The following is a roundup of developments related to Islamist groups, organized by country, from July 2020.
Egypt
July 9: An Egyptian court rejected an appeal by Mohammed Badie, the leader of the Muslim Brotherhood who was sentenced to 25 years in prison. The court also upheld life sentences for Badie's deputy, Khairat el Shater, and four other Brotherhood leaders.
July 21: Islamic militants killed two soldiers and wounded four others during an attack on a checkpoint in northern Sinai. The Egyptian military said that it responded with an offensive, including airstrikes, that killed 18 militants and destroyed four vehicles and three car bombs.
July 28: Suspected Islamic State militants occupied the villages of Qatiya, Iqtiya, Ganayen and Merih in northern Sinai after the July 21 attack on a military checkpoint. The ISIS militants reportedly planted explosives at the entrances to the villages and replaced an Egyptian flag with the ISIS flag in all town squares, according to the Egyptian news website Mada Masr.
Jordan
July 16: Jordan's top court dissolved the local branch of the Muslim Brotherhood for failure to "rectify its legal status." The Brotherhood said that it had the right to operate under previous laws in the 1940s and 1950s and vowed to appeal the ruling. The group's political arm was banned in 2014.
Lebanon
July 27: Israel announced that it had thwarted an attempted raid by a Hezbollah "terrorist squad" in the Shebaa Farms region along the Lebanese border. The Israel Defense Forces said that as many as four militants had crossed the border in the Mount Dov area but fled back to Lebanon after being shot at. "Hezbollah and Lebanon bear full responsibility for this incident and any attack from Lebanese territory against Israel. Hezbollah should know that it is playing with fire," Israeli Prime Minister Benjamin Netanyahu warned. He claimed that the operatives were planning to infiltrate Israeli territory. Hezbollah denied the accusations and said that Israel had shot into Lebanon.
Libya
July 5: The Government ofNational Accord said that "foreign jets" allied with the Libyan National Army had carried out airstrikes on al Waitya airbase on the outskirts of Tripoli. The attack reportedly destroyed Turkish military equipment, including air defense systems.
July 22: Turkey and Russia agreed to push for a ceasefire in Libya. But Ankara stipulated that General Khalifa Haftar – the military commander supported by Egypt, Russia and the United Arab Emirates – would need to first withdraw from key positions.
Palestinians
July 6: Israel conducted late-night airstrikes on Hamas targets in the Gaza Strip in response to three alleged rocket attacks by Palestinian militants earlier in the day. Israel reportedly targeted a Hamas observation post east of Gaza City, but no casualties were reported.
July 17: In the Gaza Strip, Hamas bannedAl-Arabiya and Al-Hadath, two Saudi-owned networks, for reporting "fake news." Several staff members of the channels were also arrested for allegedly collaborating with Israel.
Iraq
July 6: Hisham al Hashimi, a leading Iraqi researcher and security expert, was gunned down in front of his home by assailants on a motorcycle. No group immediately claimed responsibility for the attack. "We vow to his killers that we will pursue them so they are justly punished. We will not allow assassinations to return to Iraq for a single second," Prime Minister Mustafa al Kadhimi said in a statement. Hashimi was an expert on Sunni jihadi groups, including the Islamic State, as well as Iraqi militias backed by Iran. Hashimi had been threatened by Kataib Hezbollah, a Shiite militia supported by Iran.
Tunisia
July 15: Ennahda, Tunisia's largest Islamist party, announced that it would withdraw support from Prime Minister Elyes Fakhfakh and his governing coalition. Ennahda lost confidence in Fakhfakh after an independent member of parliament published documents showing that the prime minister owned shares in companies that had been awarded deals worth $15 million from the state.
July 22: Tunisian security forces dismantled a terrorist cell plotting attacks on security installations across the country. Five militants were arrested in the raid.  
Yemen
July 12: Houthi forces fired missiles at a large oil facility in southern Saudi Arabia near the city of Jizan. "With many drones, our armed forces targeted military aircraft, pilot accommodation and Patriot systems in Khamis Mushait, and other military targets at Abha, Jizan and Najran airports," said Yahya Sarea, a Houthi military spokesman. "Additionally, the giant oil facility in the Jizan industrial zone. The strike was accurate." The Saudi-led coalition said that it had intercepted four missiles and six drones but did not specify whether or not infrastructure was damaged.
Related Program
The Islamists
"The Islamists" is a book and website on the origins, evolution, and positions of Islamist movements in the Middle East. The movements are redefining the order and borders in the world's most volatile region. Yet they have diverse goals and different constituencies. Sometimes they are even rivals. Read more