June 2020 Islamist Digest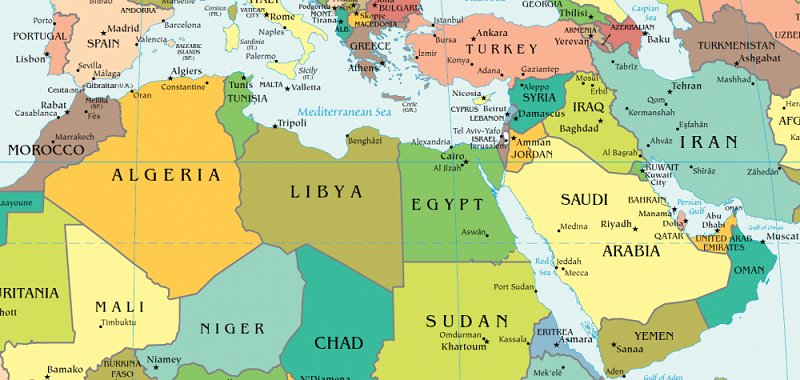 The following is a roundup of developments related to Islamist groups, organized by country, from June 2020.
Algeria
June 5: French forces killed Abdelmalek Droukdel, the leader of al Qaeda in the Islamic Maghreb (AQIM), and members of his inner circle during an operation in northern Mali near the Algerian border. Droukdel, an Algerian national, had directed numerous attacks in North Africa and the Sahel region, including three bombings in the capital Algiers in 2007 that killed 22 people and an assault on a hotel in Burkina Faso that left 30 dead in 2016. Droukdel had been in hiding for more than seven years. AQIM confirmed his death in a statement on June 18.
June 20: Armed Islamists killed an Algerian soldier during an ambush in the Gaadet Lahdjar area of the central Ain Defla region. Algerian forces launched an operation to dismantle the militant cell the following day. The defense ministry did not disclose the identity of the group.
June 23: The Movement of the Society for Peace (MSP), Algeria's largest Islamist party, voiced opposition to a draft of the country's new constitution. Abderrazak Makri, the party's leader, published a list of reservations which included: "amplifying the powers of the President of the Republic, and depriving any undesirable parliamentary majority." Makri also said that the new constitution would facilitate "the removal of the president in a guaranteed, undemocratic manner, by creating the position of vice president."
Egypt
June 3: Several soldiers were killed and wounded during an Islamic State attack near the border city of Rafah in North Sinai. Security forces were reportedly ambushed by militants and launched a counter-operation. Local media reports did not specify how many were killed on each side.
June 27: Egypt executed a Libyan militant accused of orchestrating a 2007 attack in Cairo that killed 16 police officers.  Abdel-Rahim al Mosmari, an Islamist from the eastern Libyan city of Derna, was hung in a Cairo prison after his death sentence was upheld.
Jordan
June 2: Security forces said that they foiled an attack on Israeli targets in the West Bank. Five Jordanian men were reportedly arrested in February over the alleged plot, which involved a series of suicide attacks. "The state security court recently began legal proceedings against five people accused of involvement in a terrorist plot," a Jordanian judicial official told The Times of Israel. 
Lebanon
June 7: Anti-Hezbollah demonstrators gathered in Beirut to demand the disarmament of the Islamist group. "No weapons but legal weapons. 1559, make it happen," read one sign, which referenced U.N. Security Council Resolution 1559 that calls for disarmament of all militias in Lebanon. Pro-Hezbollah demonstrators clashed with the protestors, causing dozens of injuries. 
June 16: Hezbollah leader Sayyed Hassan Nasrallah accused the United States of trying to "starve" Lebanon and Syria by interfering with international economic relief. "Under the pretext that dollars are being collected in the (Lebanese) market and being taken to Syria, the Americans are preventing dollars from coming to Lebanon, even what is in the hands of the Lebanese central bank for the Lebanese market," Nasrallah said in a televised speech.
June 21: Hezbollah released a video threatening to attack Israeli cities with precision guided missiles and boasted their ability to hit "very precise targets" anywhere in the country. In the propaganda video posted on social media, the group displayed the coordinates of Israeli targets as Hassan Nasrallah gave a speech. "Today, we can not only hit the city of Tel Aviv but also, if God wants and with his help, can hit very precise targets within Tel Aviv," Nasrallah warned.
June 28: A Lebanese judge ruled that domestic media could no longer interview U.S. Ambassador Dorothy Shea after she criticized Hezbollah in an interview with Saudi state-owned broadcaster al Hadath. "Hezbollah is destabilizing the country and jeopardizing Lebanon's economic recovery." In the interview, Shea accused Hezbollah of corruption and interfering with economic reforms. She also condemned Hezbollah's "threatening language" against the United States. Judge Mohammed Mazeh said that Shea's comments "insult many Lebanese . . . contribute in pitting the Lebanese people against each other and against" Hezbollah. The United States designated the Shiite political party and militia a Foreign Terrorist Organization in 1997. 
Libya
June 4: The Government of National Accord (GNA) regained full control of Tripoli after the Libyan National Army (LNA), led by Benghazi-based General Khalifa Haftar, withdrew from the suburbs. The GNA recaptured the city's international airport with Turkish military support. The LNA had launched an offensive to take Tripoli in April 2019.  
June 21: Egyptian President Abdel Fattah al Sisi said that the Egyptian military had a right to intervene in Libya to defend itself against "direct threats" from "terrorist militias and mercenaries" supported by the GNA. "Any direct intervention from the Egyptian state has now acquired international legitimacy," Sisi said at a military base near the Libyan border. On June 22, the GNA condemned Sisi's threat as a declaration of war. "Interference in its internal affairs, attacks on its sovereignty, whether by declarations ... like those of the Egyptian president or by support for putschists, militias and mercenaries, is unacceptable," the GNA said in an official statement.
Iraq
June 14: Iraqi security forces said that they had thwarted a rocket attack near Camp Taji, where U.S. forces were stationed. Iraq's Security Media Cell said that they had seized the rockets in a remote area north of Baghdad but did not provide information on who was responsible. "Our forces were able to obtain important information leading to knowledge of those who carried out this terrorist act," the Cell tweeted.
June 26: Iraqi security forces raided the headquarters of Kataib Hezbollah, an Iranian-backed militia, and detained 14 members suspected of being involved in a series of rocket attacks targeting U.S. forces in the country. General Yahya Rasool, the military spokesman for Prime Minister Mustafa al Kadhimi, said that the raid was intended "to send a message that there is no red line and no one is above the law and everyone must be subject to it." It was unclear whether the men would face charges.
Syria
June 23: Israel reportedly carried out a series of air raids on several bases in eastern and southern Syria linked to Iranian-backed militias. Missiles struck military installations in Salamiya, Sabura, Deir al Zor and Salkhad. At least two soldiers were killed and four were wounded in the attacks, according to the Syrian army.
June 26: Two airstrikes killed at least 15 fighters from Iranian-backed militias in eastern Syria near the Iraqi border. Israel was "likely responsible" for the attacks, according to the Britain-based Syrian Observatory for Human Rights. Israel did not comment on the airstrikes.
Tunisia
June 13: Ennahda expressed concern at growing levels of social unrest due to economic difficulties. In a statement, the Islamist group called on the government to "persevere in managing the dialogue between all political parties and national organizations and expanding the political belt supporting the government."
June 15: Abir Moussi, the head of the secular , claimed that the Islamist Ennahda party has links to terrorism and submitted a petition to parliament to launch an investigation. "Ennahda has been lying to Tunisians since 2011, and we want to reveal the fact that Ennahda is linked to terrorism," Moussi said during a live press conference in Tunis. She claimed that prison authorities had facilitated visits between Ennahda officials and detained terrorists.
Turkey
June 17: Turkey launched a major offensive, dubbed Operation Claw-Tiger, into northern Iraq against Kurdish rebels. Turkey sent in commando forces to the border region of Haftanim after hours of intense airstrikes by warplanes, attack helicopters, and drones. Turkey's Defense Ministry announced that the operation targeted the Kurdistan Workers' Party (PKK) due to "increasing harassment and attempts to attack" military outposts or bases in Turkey from their positions in Iraq. "Turkey continues its fight against terrorists using the rights based on international law," said Omer Celik, deputy chairman of President Recep Tayyip Erdogan's ruling AKP party.
Yemen
June 16: The United Nations removed the Saudi-led coalition from a list of groups condemned for harming children. The United Nations reported that 222 children had been killed by the coalition, which was a "sustained and significant decrease" in casualties, according to U.N. Secretary General António Guterres. Human rights groups condemned the decision. "The secretary-general is adding a new level of shame to his 'list of shame' by removing the Saudi-led coalition and ignoring the U.N.'s own evidence of continued grave violations against children," said Jo Becker, children's rights advocacy director for Human Rights Watch.
June 23: Houthi rebels fired missiles and drones from Yemen's capital, Sanaa, towards targets in Saudi Arabia. "A large number of winged ballistic missiles and drones targeted the capital of the Saudi enemy ...  pounding military headquarters and centers including the defense and intelligence ministry and [King] Salman Air Base," the Houthis said in a statement.  Saudi-led coalition spokesman Turki al Malki said that "joint coalition forces managed ... to intercept and destroy a ballistic missile launched by the terrorist Houthi militia from Sanaa towards Riyadh in a deliberate hostile operation." He added that the coalition had also brought down "eight bobby-trapped unmanned aircraft" and three additional ballistic missiles.
Related Program
The Islamists
"The Islamists" is a book and website on the origins, evolution, and positions of Islamist movements in the Middle East. The movements are redefining the order and borders in the world's most volatile region. Yet they have diverse goals and different constituencies. Sometimes they are even rivals. Read more