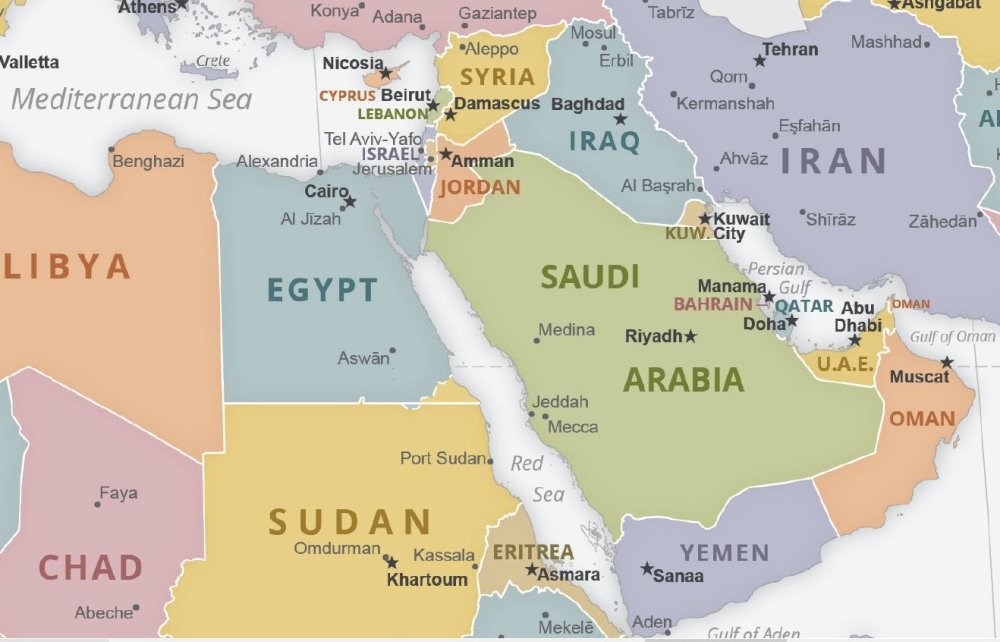 The following is a roundup of developments related to Islamist groups, organized by country, from May 2020.
Algeria
May 7: President Abdelmadjid Tebboune released a draft of the country's amended constitution. It included a clause that would allow Algeria to send its army abroad to participate in peacekeeping operations, a break from the country's rigid non-interventionist principles. Tebboune said that the proposed amendments were distributed to political parties, national personalities, academics, unions, business organizations, and media outlets for feedback.
Egypt
May 1: The Islamic State claimed responsibility for an attack on an armored vehicle in Sinai on April 30. Ten soldiers were killed  in the southern Sinai city of Bir al Abed. ISIS militants detonated an explosive device near the vehicle, according to the group's Amaq news agency.
May 3: Security forces killed 18 militants in northern Sinai during a raid on a safe house in the town of Bir al Abed, according to the Interior Ministry. The extremists were reportedly members of the Islamic State. Weapons, three explosive devices and two explosives belts were found in their hideout.
May 7: Sudanese authorities announced that they would hand over Egyptian nationals who were members of the Muslim Brotherhood. The men were allegedly arrested in Sudan in February.
May 9: President Abdel Fattah el-Sisi approved amendments to the constitution that granted him emergency powers during the  coronavirus outbreak. The new measures—including the authority to ban public and private meetings, protests, celebrations and other forms of assembly— were criticized by human rights groups.
May 23: Police killed 21 suspected terrorists during two security operations in the northern Sinai. The militants were allegedly plotting attacks to coincide with Eid al Fitr celebrations, which mark the end of the holy month of Ramadan.
May 31: The Egyptian military killed at least 19 militants during raids in the Sinai towns of Bir al Abed, Rafah and Sheikh Zuweid. The army used ground troops and conducted precision air strikes targeting terrorist hideouts. Five soldiers reportedly died in the operations. 
Iraq
May 2: Islamic State militants killed 10 Iraqi militiamen from the Popular Mobilization Forces. The coordinated assault, which involved a roadside bomb and a firefight, took place near the central city of Samarra. "Their blood will not go in vain," said prime minister-designate Mustafa Kadhimi. "Our security forces will continue to pursue terrorists until we clear our land of its abomination."
May 6: Three Katyusha rockets hit an Iraqi military complex near Baghdad's international airport. An Iraqi security official said that the target was "the headquarters of the counter-terrorism service, where American troops are based." No group immediately claimed responsibility for the attack.
Parliament appointed Mustafa al Kadhimi, Iraq's former intelligence chief, as the country's new prime minister, ending more than five months of deadlock. Kadhimi, who is backed by the United States, promised to hold discussions with protestors instead of ignoring social unrest that had gripped the country since October 2019.
Lebanon
May 4: Hezbollah leader Hassan Nasrallah praised the government's economic crisis plan. "It is a step on the path, a big and important step, but it also needs national reinforcement," Nasrallah said in a televised speech. "One thing would be unacceptable, which is to blindly surrender, to go wearing handcuffs and give ourselves to the IMF (International Monetary Fund)."
Libya
May 9: The Libyan National Army (LNA) fired dozens of rockets at the Mitiga International Airport in Tripoli. The LNA claimed that a section of the airport housed Turkish drones that were used by the Government of National Accord (GNA) to target LNA forces. Several passenger planes were damaged in the attack.
May 10: Turkey said that it would consider LNA forces "legitimate targets" if they continued to target Turkish interests in the country. "It is unacceptable for the United Nations to remain silent against this carnage any longer," Turkey's foreign ministry said in a statement. "Countries providing military, financial and political aid to Haftar are responsible for the suffering that the people of Libya are enduring and the chaos and instability the country is being dragged into."
May 19: The LNA withdrew from Tripoli after forces allied with the GNA captured al Watiya, the LNA's only airbase near the capital. LNA spokesman Ahmed al Mismari called the move a "redistribution and repositioning in the battle fronts and disengaging from some crowded residential areas." GNA Interior Minister Fathi Bashagha said that LNA General Khalifa Haftar's chance of controlling Libya was "effectively zero" after the pullout.
May 23: ISIS claimed responsibility for an attack on a security checkpoint in the southern town of Taraghin. Militants used a car bomb to detonate an explosive device near the entrance, according to a local military commander. The blast did not cause any deaths. It was the first attack by ISIS in the country in more than a year.
Palestinians
May 3: Hamas said that it was willing to "sacrifice everything" for the release of its members held in Israeli prisons. Spokesperson Husam Badran said that the group wanted to make to make "a significant achievement" in a deal with Israel but declined to discuss specifics with the media.
May 6: Israel carried out airstrikes on Hamas targets in the Gaza Strip, includingthree posts belonging to the al Qassam Brigades, Hamas's military wing, in response to an alleged rocket attack from Gaza.
Syria
May 1: Israeli helicopters reportedly fired several rockets at Iranian-backed militias in southern Syria. Several militia posts near the town of Quneitra were damaged in the attack, according to Syrian opposition sources.
May 19: Geir Pedersen, the United Nations special envoy to Syria, said that opposing sides in Syria's civil war had agreed to restart constitution negotiations in Geneva. "As soon as the pandemic situation allows, they have agreed to come to Geneva and they have agreed on an agenda for the next meeting," Pederson told journalists.
Tunisia
May 13: Ennahda said that President Kais Saied's recent speeches "intersect with anarchistic trends that some seek to create in Tunisia." The statement came after Saied criticized debates and tension in parliament. "Mr. President of the Republic, please stop your continued incitement against the Parliament from the south, which encourages your supporters to call for chaos and bloodshed," said Ennahda's Sayyid Ferjani. "You have gone beyond the scope of your powers since those working in your Palace started appointing security general managers. I wonder if you are creating a parallel organization to the state and your supporters are instigating to topple the Parliament and government."
May 27: Ennahda Vice President Abdelfattah Mourou announced his retirement from politics to return to practicing law. Mourou told Tunisian media that he had "torn the ticket of politics" and was no longer interested in the Islamist movement.
Turkey
May 4: President Recep Tayyip Erdogan said that Turkey would no longer tolerate "terrorist harassment" in the Idlib safe zone in northwestern Syria. "We closely monitor every step of members of the terrorist group operating in a wide area in northern Iraq and Syria," Erdogan said. "We invite countries that have influence in the region to comply with our permanent agreements, to keep the terrorist group outside the determined borders, and to prevent regime attacks."
May 15: Authorities arrested four mayors in Kurdish-majority regions as part of a terrorism investigation. The pro-Kurdish Peoples' Democratic Party (HDP) officials held offices in the eastern provinces of Igdir, Siirt and districts of Baykan and Kurtalan. Turkey has accused the HDP of having ties to the Kurdistan Workers' Party, which has waged an insurgency against the central government since 1984. The group advocates for greater political and cultural rights for Kurds. Its goal is to establish an independent Kurdish state.  
Yemen
May 10: The World Health Organization (WHO) ordered its staff to cease "all movements, meetings or any other activity" in Houthi-held areas to pressure the group to be more transparent with COVID-19 statistics. The WHO said that it issued the order after "credible threats and perceived risks which could have an impact on staff security."
May 15: Yemeni government forces and Houthi rebels clashed in the al Bayda governorate. Several Houthi fighters were killed and wounded, according to the Yemeni military. The fighting came days after U.N. envoy for Yemen, Martin Griffiths, told the Security Council that the two sides had made "significant progress" towards a ceasefire agreement.
May 19: The Yemeni military announced that it had seized strategic areas in Nihm district east of the capital, Sana'a, from Houthi rebels. The military said that 20 Houthi fighters were killed in the operation.
May 27: Houthi militants fired missiles at a government military base in Marib province, killing seven people and wounding several others. The son and nephew of Yemen's Army Chief of Staff General Sagheer bin Aziz was among the dead.
Related Program
The Islamists
"The Islamists" is a book and website on the origins, evolution, and positions of Islamist movements in the Middle East. The movements are redefining the order and borders in the world's most volatile region. Yet they have diverse goals and different constituencies. Sometimes they are even rivals. Read more