Prospects for Transatlantic Climate and Energy Cooperation
This article is part of a series of papers that resulted in the new report: 
First Resort: An Agenda for the United States and the European Union
This article is also part of an Atlantic Council Europe Center Briefing Series on US-EU Cooperation under The Biden Administration
Please note that this paper was written in early December 2020
---
Introduction
The Biden administration will inherit a strained transatlantic relationship but also an unprecedented opportunity to build a more resilient partnership. There is eagerness on both sides of the Atlantic to repair the US-EU ties. A reinvigorated US-EU climate and energy agenda will contribute significantly to a renewed partnership.
Reestablished multilateral partnerships will be essential to implementing US-EU climate and energy initiatives
The anticipated return to multilateralism under the Biden administration will enable the US and EU to synergize their efforts to effectively address pressing global challenges, such as climate change and other large-scale energy security threats that individual countries cannot resolve on their own. By rejoining the Paris Agreement, the US will abandon Trump's unilateral "Energy Dominance" approach and will take a crucial step towards rebuilding trust with its transatlantic allies. The US must reenter the Paris Agreement with humility and prioritize lowering carbon emissions domestically, before leading on climate solutions within a global arena.
The new Administration should act quickly, among other things, to reenact regulations on methane emissions and vehicle fuel efficiency standards as well as to prioritize clean energy projects in any pandemic green recovery plan. Setting ambitious targets under the Paris Agreement, with clear short-term benchmarks, will demonstrate US' commitment to carbon emission reductions and will pave the way for more robust transatlantic coordination in the area. John Kerry's appointment as the special presidential envoy for climate—a new cabinet-level post— is an early indicator that working with US allies will be fundamental to the Biden administration's climate policy. However, no matter who wins the two runoff Senate elections in Georgia, because of a closely divided Senate, the feasibility of enacting robust environmental legislation will be difficult.
The US-EU Energy Council—which was downplayed during the Trump administration—should serve as the overarching platform for transatlantic climate and energy work. A ramped-up US engagement in global forums, such as the Clean Energy Ministerial and Mission Innovation will reinforce the efforts of the US-EU Energy Council. Additionally, the US and EU need to combine forces to support a just transition around the globe, especially in the African countries. This work should encompass coordinated financing strategies, energy literacy initiatives, and standardized metrics for quantifying a just transition.
Transatlantic work on climate issues presents ample avenues for restoring the US-EU ties
The work on climate should be integrated into all areas of US-EU cooperation, since greenhouse gas emissions have broad implications on political, economic, and societal issues. Trade policies can serve as key levers of the energy transition and can significantly contribute to meeting the Paris Agreement targets, if properly deployed. The EU's proposed carbon border adjustment mechanism (CBAM)—a key component of the European Green Deal—will have significant implication on the US-EU relationship as the EU moves to impose a tax on imported goods based on their attributed carbon emissions. The EU is aiming to introduce CBAM through a tiered approach, likely starting off with the steel and cement industries before applying the tax to electricity and natural gas markets. The US and the EU should consult with each other closely on the implementation of CBAM to ensure compliance with World Trade Organization rules. As part of this consultation, the US and the EU will need to develop standards for measuring and verifying carbon emissions, especially in natural gas production and transport. Standardized metrics will encourage US exporters to expand their efforts to reduce methane emission, many of which are already happening voluntarily. Furthermore, standards and metrics transparency could shift the European conversation around fracking towards a constructive dialogue about emissions reductions across the lifecycle of natural gas.
The US and the EU can drive the commercialization of new clean energy technologies through streamlining and standardizing licensing requirements and implementing complementary policies that unlock demand for these innovations. For example, coordination on hydrogen safety, codes, and regulatory standards will create certainty for investors and a path forward for integration with existing technologies, such as natural gas pipelines. The development of green technologies is inextricably linked to energy security. Expanded transatlantic coordination on technology innovation and robust public-private partnerships will reduce emissions and insure a reliable and affordable energy supply.
A significant portion of clean energy technologies are manufactured using rare earth minerals, the market for which is monopolized by China. The US and the EU should work to forge secure supply chains, recycling, and environmentally-sound domestic development of these critical minerals.
Transatlantic energy security will be reinforced through continued work on energy diversification
Natural gas will continue to play an important role in the European energy mix in the short to medium term. Expanded work on diversification of energy routes and sources can reduce emissions and bolster energy security on both sides of the Atlantic. US LNG exports to Europe have played an important part in reducing Russian energy leverage in the region. The US should continue being a reliable supplier of LNG while expanding cooperation on resource diversification in other areas. The EU can support US energy diversification through collaboration on scaling up new clean energy technologies, such as hydrogen and offshore wind. In the same way, the US can support the EU by exporting its carbon capture and storage best practices and advanced nuclear technologies expertise.
The US and the EU can amplify their efforts to resolve geopolitical energy conflicts through multilateral institutions. The allies should continue engagement in the Three Seas Initiative and the East Med Gas Forum, where they are currently observers. Bilateral initiatives, such as the U.S.-Egypt Strategic Energy Dialogue, can be integrated into broader engagement towards resolving disputes over exclusive economic zones in the region. Most importantly, the US and the EU should develop cohesive climate, energy and trade policies with respect to China and Russia. Part of these efforts should include coordination on sanctions implementation, whether with respect to Iran, Venezuela, Nord Stream or other places in the world. The sanctions could disrupt the progress on rebuilding the US-EU ties without a proper dialogue and a path forward.
The US and the EU can further enhance energy diversification through a coordinated financing strategy to support commercialization of new technologies and the development of electricity and natural gas interconnections. The U.S. International Development Finance Corporation and Export–Import Bank of the United States, European financing bodies, the Three Seas Initiative Investment Fund and the private sector can address remaining energy security gaps through investments that will contribute to competitive energy markets across Europe. Coordinated financing efforts will also be impactful in the developing countries and in regions most severely affected by climate change. Lastly, these investments can support the economic recovery efforts from the impacts of COVID-19.
Diversification of energy systems is expediting digitalization and automation across natural gas and electricity interconnectors. While the digitalization has enabled integrated energy markets, greater transparency, decrease in carbon emissions, and improved efficiency of operations, the digital transformation is also exposing this critical infrastructure to cyberattacks from malicious actors. The US and the EU can form information sharing networks to exchange critical cybersecurity information, which will help ensure a rapid response to cyberattacks.
There is global momentum and appetite for a robust emission reduction agenda. The US and the EU must seize this moment to lead on climate solutions. Cooperation on climate and energy issues will build interdependencies, create cohesion, and improve the effectiveness of how the US and the EU address climate change and energy security, and will contribute to the economic recovery from the COVID-19 pandemic.
About the Author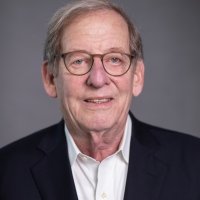 Richard Morningstar
Former U.S. Ambassador to the European Union, former U.S. Ambassador to Azerbaijan, Founding Chairman at the Atlantic Council Global Energy Center
Read More
---
Global Europe Program
The Global Europe Program addresses vital issues affecting the European continent, U.S.-European relations, and Europe's ties with the rest of the world. It does this through scholars-in-residence, seminars, policy study groups, media commentary, international conferences and publications. Activities cover a wide range of topics, from the role of NATO, the European Union and the OSCE to European energy security, trade disputes, challenges to democracy, and counter-terrorism. The program investigates European approaches to policy issues of importance to the United States, including globalization, digital transformation, climate, migration, global governance, and relations with Russia and Eurasia, China and the Indo-Pacific, the Middle East and Africa. Read more