Russia's Relationship with Latin America: An Interview with George F. Kennan Fellow Gonzalo Paz
Gonzalo Paz is a George F. Kennan Fellow with the Kennan Institute. We recently spoke with him about his research on the deepening relationship between Russia and Latin America in recent years.
Q: Describe your background and what brought you to the Wilson Center. 
I was born and raised in Córdoba in central Argentina. When I was a kid, my grandfather, who was a military historian, tried to explain to me what was going on around the Apollo-Soyuz mission. It was my very early introduction to international politics and to the USSR/Russia. In due time, I studied law and received a Master's in International Relations at the historic Córdoba National University. Following my growing interest in East Asia, in 1995 I received a Korea Foundation Fellowship to do research at Seoul National University. During that time, Asia was a very foreign subject to most students and scholars in Latin America. So I became engaged with Asia before it became a "fashionable" topic for Latin American society and academia in the 2000s, and I have kept that interest up today. Later, I won a Fulbright Scholarship and I did my second Master's and PhD in Political Science at George Washington University.
Russia has been a prominent actor in the international landscape and so it was always on my intellectual radar. When I was young, I learned more about Russia through the books and lives of prominent writers such as Tolstoy, Nabokov, Solzhenitsyn, and Brodsky. During my PhD, I studied the writings of Marx, Skocpol, Ulam, Kennan, Kissinger, and a long list of scholars who were central to the study of the USSR/Russia,
Russia was an important part of my early and continued interest in extra-hemispheric actors in Latin America. With Russian colleagues, we began to organize academic meetings. For this reason, I visited Saint Petersburg and Moscow many times, and later I embarked on the Trans-Siberian train, stopping for visits, short side trips, and meetings with colleagues. However, although I was studying Russian relations with Latin America, this was a topic in which few people were interested after the end of the Cold War. The visit of Russian warships and warplanes with nuclear capabilities to Venezuela in 2008 and Chavez's relations with Moscow called attention to Russia in the region for the first time in many years.
In January 2019, Secretary of State Mike Pompeo angrily accused Russia of preventing regime change in Caracas, spoiling U.S. policy in Venezuela. It was a spectacular return of Moscow to the frontlines in the region. After so many years of neglect of Russia in academia, there were few scholars ready to address this, but we had already been working for a while with my Russian colleagues. Soon it was evident that in order to have a truly global perspective on Russian foreign policy, you needed a clear understanding of regional perspectives. In this context, my colleague Viktor Jeifets of Saint Petersburg and I thought that the Wilson Center, one of the most prominent think tanks in the world, was the perfect place to continue researching and to contribute to the conversation. It was important to take advantage of the rare opportunity to engage with researchers, practitioners, and policy makers in a collegial environment.
Q: What project are you working on at the Center?
We are trying to understand the current relationship between Russia and Latin America, specifically through the prominent case of Venezuela. We are also trying to understand Russia's foreign policy goals in Latin America, its achievements and restrictions, and also perceptions and reactions to all of this in the United States.
Q: How did you become interested in your current research topic? 
In recent years, there has been a progressive, modest, and pragmatic rapprochement between Russia and many Latin American and Caribbean countries. Interest in Russia grew as a result of Russia joining Brazil as a member of BRICS, and as I mentioned, Russia's relations with Venezuela has blossomed. As I was closely following the extra-hemispheric relations of Latin America and the Caribbean, Russia's return to the region was very important. One question I find important is to what extent Russia's and Latin America's interests in each other are different from that of the Cold War period. The Caracas events of 2019 and the role that Russia eventually played made the need for a clearer understanding of these interests more pressing.   
Q: Why do you believe that your research matters to a wider audience?
With my research colleague, we aim to contribute to a more comprehensive and regionally-grounded knowledge of Russia's foreign policy, specifically looking for continuity and change. Since the United States defined Russia as a strategic rival in its National Security Strategy (NSS) of December 2017, if not earlier, Russian activities in Latin America are under increasing scrutiny. Although the countries of the region believe having relations with Russia or any other country in the world to be a sovereign right, in the eyes of the United States Russian engagement in the region has become strategic again as it was during the Cold War.
For Russian policy makers, there are a couple of main questions to consider. What are the roles of Latin America's main countries in a multipolar world? To what extent is Latin America a region that Moscow can operate in and with to strengthen its image at home and abroad? In Russia, information about Russia's relations with Latin America is offered as evidence of the restoration of Russia's status in world affairs.
Q: What is the most challenging aspect of your research?
I use information available publicly, and of course, access to confidential information is not possible and internal analysis is not open. Although we try to do interviews and to visit ministries and embassies, this is a clear limitation. The COVID-19 pandemic, of course, has made things even more difficult. It is even challenging to keep up with relevant news and to collect information that might be publicly available in the United States, Russia, and so many countries in the region. Secondary sources are quite limited, which is a problem, but at the same time this provides us with an opportunity to make a contribution to fill the research gap. An even more difficult problem to deal with is the political polarization in many places, and thus the need to avoid at every cost the problem of political bias in the answers that we regularly receive in many of our interviews.   
Q: What do you hope the impact of your research will be?
Policy makers need to have a new awareness that knowledge on this particular set of relations need to be developed and maintained. An epistemic community on this matter needs to be nurtured and supported, with all interested scholars from all countries engaged. To understand and explain the evolution of these relations, we need to keep a sustained effort. It is also clear that from the point of view of foreign policy making, you cannot have a cookie-cutter approach to different regions. Latin American audiences need to have a better understanding of the opportunities, constraints, and potential problems in their relations with Russia and need to better gauge potential U.S. reactions. In America, Russia is a source of concern and debate, which is exacerbated by the polarized political situation. We hope to bring back facts and, while being sensitive to Russian and Latin American perspectives, contribute nuance to the American debate on the subject.
About the Author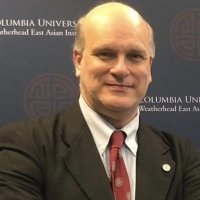 Gonzalo Sebastián Paz
George F. Kennan Fellow;
Associate Researcher, Center of Latin American Studies, School of Foreign Service, Georgetown University
Read More
---
Kennan Institute
The Kennan Institute is the premier U.S. center for advanced research on Russia and Eurasia and the oldest and largest regional program at the Woodrow Wilson International Center for Scholars. The Kennan Institute is committed to improving American understanding of Russia, Ukraine, and the region though research and exchange. Read more