Survey: Arab Youth Reject ISIS
The majority of Arab youth reject ISIS, according to the 2016 ASDA'A Burson-Marsteller Arab Youth Survey. Around 78 percent would not support the group even if it used less violence, and 76 percent don't believe ISIS will succeed in establishing an Islamic State in the Arab world. The survey included 3,500 face-to-face interviews of Arab men and women between the ages of 18 and 24 in 16 countries. It was conducted from January 11 to February 22, 2016. The following are key findings from the survey.
An overwhelming majority of young Arabs reject Daesh (ISIS) and believe the group will fail to establish an Islamic State.
 
Lack of jobs and opportunities is seen as the number one recruitment driver for Daesh.
 
Many young Arabs believe Sunni-Shia relations are deteriorating and that religion plays too big of a role in the Middle East.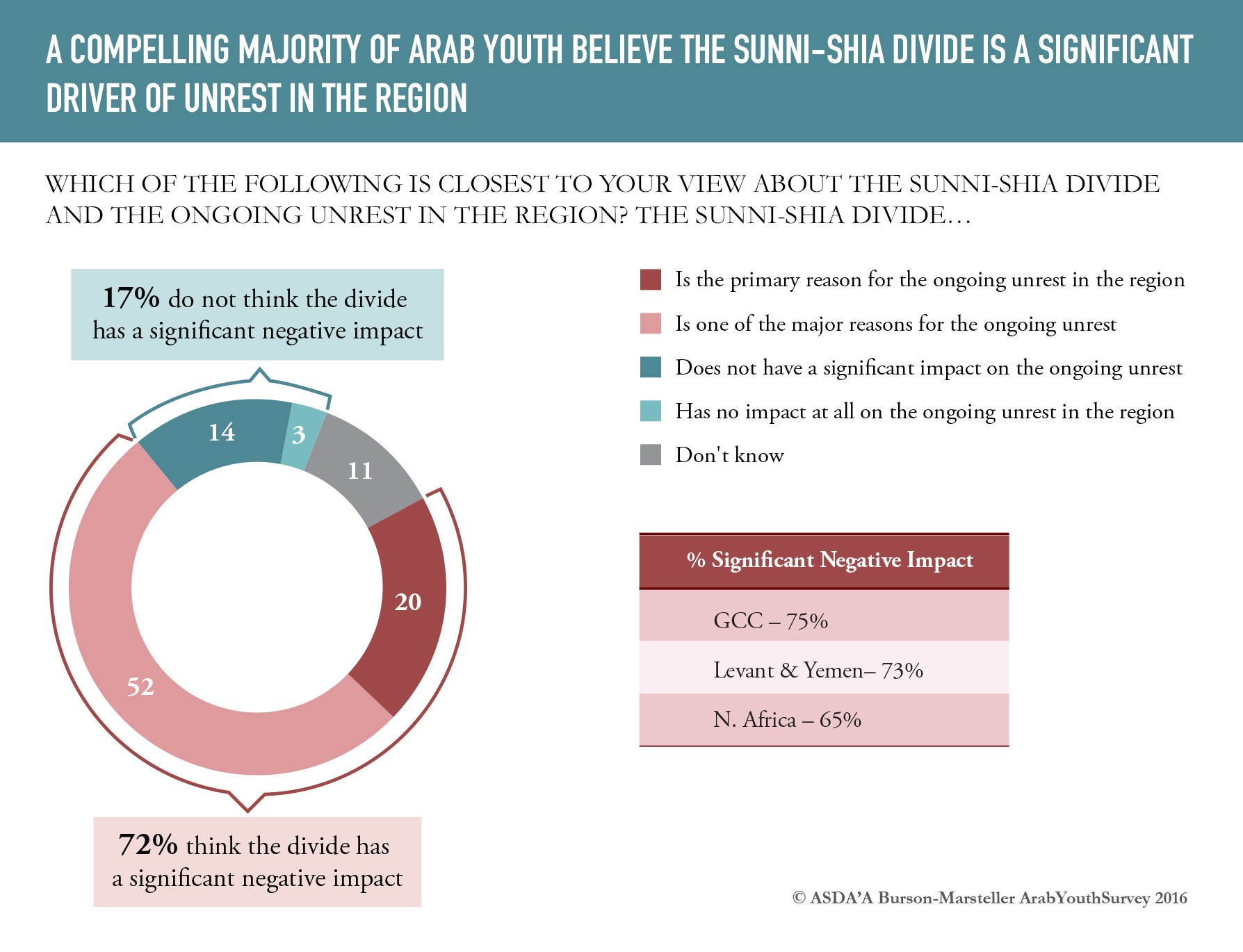 The following are other top findings from the survey:
Saudi Arabia, UAE, and the United States are seen as top allies in the region while Iran's influence is on the rise.
Young Arabs are divided on the Iranian nuclear deal and the Syrian conflict.
Five years after fighting for political freedom during the Arab Spring, today most young Arabs prioritize stability over democracy.
Arab youth want their leaders to do more to improve the personal freedom and human rights of citizens, particularly women.
The UAE is viewed as a model country that is economically secure, and is the most favored nation to live in and set up a business.
Arab youth are increasingly concerned about falling oil prices, but most still believe they are entitled to subsidized energy.
Most young Arabs get their daily news online than from TV or print media.
Click here for the full report
Related Program
The Islamists
"The Islamists" is a book and website on the origins, evolution, and positions of Islamist movements in the Middle East. The movements are redefining the order and borders in the world's most volatile region. Yet they have diverse goals and different constituencies. Sometimes they are even rivals. Read more