The Month in U.S. - China Relations (August 2018) 中美关系月报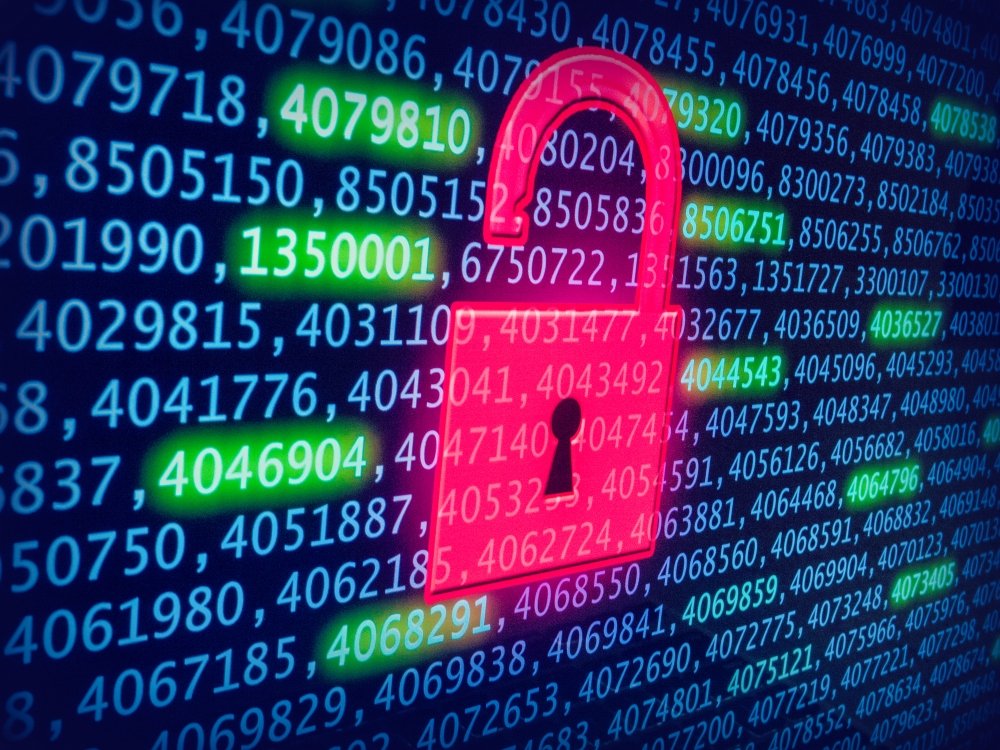 Major Issue Tracker
China's Global Influence
China Wants Free-Trade Talks with Norway to Be Accelerated (August 2): Free-trade talks between China and Norway should be sped up, the Chinese government's top diplomat told his Norwegian counterpart, as the two countries continue to step up efforts to put a row over the Nobel Peace Prize behind them…Read More>>
China Agrees US$2 Billion Loan to Pakistan, Report Says, As Beijing Seeks to Keep Imran Khan Close (August 2): If there were any doubts about China's intent to keep ties close with its all-weather ally Pakistan, Beijing demolished them with a reported US$2 billion loan just days after the election of a new Pakistani premier…Read More>>
Huge Increase in Chinese Aid Pledged to Pacific (August 8): China is set to overtake Australia as the largest donor to the Pacific region, after pledging US$4bn in aid to the region last year…Read More>>
China Seeks Influence in Europe, One Business Deal at a Time (August 12): When Xi Jinping became the first top Chinese leader to visit the Czech Republic, he was accompanied by a mysterious Chinese tycoon with big political ambitions, money to burn and strong ties to the Czech president…Read More>>
Brazil-China Joint Ventures Could Boost Soymeal Trade: China Diplomat (August 13): Chinese and Brazilian companies could form soy-processing joint ventures as a way for Latin America's largest economy to export more processed soymeal to its top buyer of raw soybeans, a senior Chinese diplomat in Brazil said in an interview…Read More>>
Slowdowns in China And India Eat Away at Asian Oil Demand (August 15): Oil demand from Asia's biggest importers, China and India, is growing more slowly than expected, exposing weakness in two of the world's largest economies and eroding a key pillar of global petroleum prices amid trade tensions…Read More>>
Central Asia Struggles With Fallout from China's Internment of Minorities (August 15):  This month witnessed a rare and surprising display of justice from Kazakhstan's judicial system. To hurrahs from a cheering crowd, Sairagul Sawytbai, a 41-year-old ethnic Kazakh woman who had illegally crossed the China-Kazakhstan border and worked as a teacher in the highly secretive concentration camp system in China's Xinjiang Uighur Autonomous Region…Read More>>(subscription)
A Chance for China and Japan to Strengthen Ties (August 19): Warming ties between China and Japan were evident in the congratulatory messages exchanged to mark the 40th anniversary of the nations' peace and friendship treaty. Premier Li Keqiang spoke of Beijing's willingness to work with Tokyo to develop long-term, healthy and stable bilateral relations…Read More>>
Mahathir tones down anti-China rhetoric during visit to Beijing (August 20): As CNN reported, Malaysian Prime Minister Mahathir Mohamad struck a conciliatory tone during his visit to Beijing Monday, a stark contrast to his earlier sharp language on China. In the past year, Mahathir has spoken harshly about Chinese investment in his country, alleging that his predecessor hurt Malaysia's sovereignty by signing multibillion-dollar deals with China. Related: Mahathir Says China Will Sympathize with Malaysia's Problems
China Says Will Keep Providing Aid to Pacific for Sustainable Development (August 20): China will continue to provide aid to Tonga and other countries in the Pacific to help them achieve sustainable development, China's Foreign Ministry said on Monday, amid a mounting debt problem in the region…Read More>>
'We Cannot Afford This': Malaysia Pushes Back Against China's Vision (August 20): In the world's most vital maritime chokepoint, through which much of Asian trade passes, a Chinese power company is investing in a deepwater port large enough to host an aircraft carrier. Another state-owned Chinese company is revamping a harbor along the fiercely contested South China Sea…Read More>>(subscription)
U.S. Asia Policy
War Dead Remains Returned by North Korea Headed To Hawaii (August 2): As CNN reported, dozens of cases believed to hold the remains of American service members killed during the Korean War are to due to be flown to the United States on Wednesday. Related:
Donald Trump has thanked North Korea's leader Kim Jong Un for sending the suspected remains of US soldiers killed in the Korean War back to the United States.
North Korea Hopeful for 2nd Trump-Kim Summit: Source (August 6): North Korea believes there is a "strong possibility" of a second summit between the country's leader Kim Jong Un and US President Donald Trump, according to an official with close knowledge of Pyongyang's position on the matter…Read More>>
North Korea's Foreign Minister Visits Iran as US Re-imposes Sanctions (August 7): Iranian Foreign Minister Mohammad Javad Zarif welcomed his North Korean counterpart, Ri Yong Ho, to Tehran on Tuesday, hours after the United States reintroduced sanctions against the Islamic Republic…Read More>>
North and South Korean Leaders to Meet in Pyongyang in September (August 13): As CNN reported, the leaders of North and South Korea will hold a summit in Pyongyang in September, both countries announced Monday. It will be the third in-person meeting between South Korean President Moon Jae-in and North Korean leader Kim Jong Un. Related: North and South Korea Agree to Summit on Dismantling Weapons (subscription).
U.S. Hits Chinese and Russian Firms Over North Korea Sanctions Breach (August 15): The United States imposed sanctions on a Russian port service agency and Chinese firms for aiding North Korean ships and selling alcohol and tobacco to Pyongyang in breach of U.S. sanctions…Read More>>
US Denies Change to 'One China' Policy after Taiwanese President Tsai Ing-Wen's Speech in California (August 15): As South China Moring Post reported, US President Donald Trump's administration denied Tuesday any change to its "One China" policy after Taiwan President Tsai Ing-wen made a political speech in the US, the first time in 15 years a Taiwanese leader has done so. Related: Taiwan President Stops in U.S. as Relations Warm, Angering China (subscription).
After detente with North Korea, Trump increasingly takes aim at a new foe — China (August 18): After 18 months of treating North Korea as the top national security threat, President Trump has increasingly turned his attention to China, taking a more confrontational approach that experts said shows a risky shift in U.S. policy...Read More>> (subscription)
Group of U.S. lawmakers urges China sanctions over Xinjiang abuses (August 30): A bipartisan group of U.S. legislators  urged the United States to impose sanctions on Chinese officials responsible for human rights abuses of minority Muslims in Xinjiang, saying the region was being turned into a "high-tech police state"… Read More>>
Southeast Asia and the South China Sea
China and ASEAN Reach 'Milestone' Draft Deal on South China Sea Code of Conduct (August 2): As South China Moring Post reported, a bloc of Southeast Asian nations and China have agreed on a draft code of conduct that will lay the foundation for talks over the disputed South China Sea, the foreign ministers of Singapore and China announced on Thursday. Related: Southeast Asia, Beijing hail milestone in South China Sea talks
Myanmar Scales Back Chinese-Backed Port Project over Debt Fears (August 2): Myanmar has scaled back plans for a Chinese-backed port on its western coast, sharply reducing the cost of the project after concerns it could leave the south-east Asian nation heavily indebted, a top government official and an adviser told Reuters…Read More>>
US Pledges $300m Security Funding for South-East Asia (August 4): Mike Pompeo has pledged that the United States will provide nearly $300m in new security funding for south-east Asia, as China forges ahead with plans to bolster its engagement in the region…Read More>>
Taiwan's Quemoy Island Begins Importing Water from Mainland China amid Rising Cross-Strait Tensions (August 6): Also known as Kinmen, officials from the island – which is just 2km from the mainland Chinese city of Xiamen and was a flashpoint during the cold war – signed an agreement with Fujian in 2015 to provide water for 30 years to resolve the problem…Read More>>
Strait Ahead: How Beijing Is Planning World's Longest Rail Tunnel To Link Taiwan To Mainland (August 6): After years of debate, Chinese scientists are close to a consensus on the design for what would be the world's longest undersea railway tunnel, connecting the mainland to Taiwan…Read More>>
Taipei May Hit Back at Airlines That Complied With 'Taiwan, China' Demand (August 7): Taiwan's transport ministry is said to be considering taking "countermeasures" against foreign airlines that have yielded to Beijing's demand that they refer to the island as part of China on their websites…Read More>>
No One Can 'Obliterate' Taiwan's Existence, President Says on Departure for U.S. (August 12): Vowing that "no one can obliterate Taiwan's existence," President Tsai Ing-wen left on Sunday for the United States and two of Taipei's remaining diplomatic allies, amid pressure from China to try to stamp out references to the island internationally…Read More>>
On Independence Day, Modi Promises Indian Manned Space Mission (August 15): India will launch its first manned mission to space by 2022, Prime Minister Narendra Modi said in his Independence Day address to the nation. Speaking from the ramparts of the historic red fort in New Delhi, Modi said it was a "dream" for the country to send a citizen to space before it celebrates 75 years of independence…Read More>>
US Will Be 'Good Ally' To Philippines If Beijing Invades South China Sea Island, Defence Official Promises (August 17): Randall Schriver, assistant secretary of defence for Asian and Pacific security affairs, gave the assurance as tensions rise over China's aggressive stance towards its claims to most of the strategic waterway…Read More>>
Taiwan Loses Another Diplomatic Ally As El Salvador Switches to Beijing (August 21): Taiwan has lost another diplomatic ally to China, its third in a matter of months, after El Salvador announced it would sever ties with the island and switch its allegiance to Beijing…Read More>>
Top of Form
Technology, Surveillance, and Espionage
Google Plans Censored Version of Search Engine in China: The Intercept (August 1): As Reuters reported, Google is planning a censored version of its search engine for China that will block websites and certain search terms, The Intercept reported on Wednesday citing internal Google documents and people familiar with the plans. Related: Google 'working on censored search engine' for China
Tesla Weighs Chinese Funding for $5 Billion Factory (August 1): Tesla Inc., under fire from investors for burning through cash as it ramps up production, will look to China to at least partially fund the cost of building its first factory in the world's fastest-growing auto market…Read More>>
Huawei Beats Apple in Smartphone Sales for the First Time (August 1): Huawei just reached a major milestone, passing Apple to become the world's second largest smartphone seller. The Chinese smartphone maker sold around 54 million phones last quarter, up more than 40% compared to the same period last year, according to research firms IDC, Canalys and IHS Markit…Read More>>
Apple In Touch with Chinese Telcos on Ways to Cut Spam (August 2):  Apple Inc is speaking with Chinese telecom firms to find ways to reduce spam received through its messaging service, a spokeswoman said, days after state media alleged it was allowing illegal content on its platform…Read More>>
China's Xiaomi Says Parts Supplier Holitech Technology to Invest $200 Million in India (August 6): China's Xiaomi Corp said on Monday its component supplier Holitech Technology would invest about $200 million in three years in India which is the world's second-biggest smartphone market…Read More>>
Tencent Security Team Found a Way to Eavesdrop through an Amazon Echo (August 15): Alexa hasn't always been the best listener. Devices running on Amazon's voice assistant are known to have confused background noise as user commands, prompting them to laugh inappropriately -- and in one case, send a recorded private conversation to a random contact…Read More>>
China's Tencent Second-Quarter Profit Falls 2 Percent, First Decline in Nearly 13 Years (August 15): Chinese technology giant Tencent Holdings Ltd on Wednesday reported a surprise 2 percent fall in second-quarter net profit, the first decline in nearly 13 years, due to slower than expected gaming growth and weak investment gains…Read More>>
Chinese Hackers Targeted U.S. Firms, Govt After Trade Mission: Researchers (August 16): Hackers operating from an elite Chinese university probed American companies and government departments for espionage opportunities following a U.S. trade delegation visit to China earlier this year, security researchers told Reuters…Read More>>
Apple Removes 25,000 'Illegal' Apps from App Store in China (August 20): As The Verge reported, Apple has reportedly pulled more than 25,000 apps from its App Store in China that were deemed to fall foul of Chinese regulations. At least 4,000 of these apps were tagged with the word "gambling," according to Bloomberg, while the 25,000 figure comes from state broadcaster CCTV. Related: Apple Wipes Thousands of Gambling Apps after China Backlash
Google Tried to Change China. China May End Up Changing Google (August 22): Ever since its founding 20 years ago in a Silicon Valley garage, Google has proudly and often ostentatiously held itself up as the architect of a new model for corporate virtue…Read More>>(subscription)
Soft Power, Media, And Censorship
NBA Star 'Slow Mo' Rediscovers His Chinese Roots (August 2): On Wednesday, the NBA player was introduced to more than 30 Chinese relatives, including his 70-year-old cousin Li Tianping, the oldest surviving great-grandson of Samuel Lee Hing, and his young grandnephews and grandnieces…Read More>>
Chinese Dissident in His 80s Arrested At Home during Live TV Interview (August 2):
Chinese security forces broke into the home of a dissident academic during a live television interview and detained him on air in the latest sign of China's deteriorating human rights situation…Read More>>
Chris Patten: China 'Wrong' To Try To Silence Hong Kong Activist (August 6): As Guardian reported Former British governor of Hong Kong Chris Patten has said it was "quite simply wrong" for Beijing to urge the city's Foreign Correspondents' Club to cancel a planned speech by an independence activist. Related: 'China is an empire': Hong Kong independence talk held amid protests
Airbnb Hits Wall with China Great Wall Promotion (August 9):  U.S. short-term rental service Airbnb Inc has hit a wall with its newest marketing scheme in China, after regulators objected to a promotion offering sleepovers on the Great Wall of China…Read More>>
Monster Hunter World Sales Yanked by China (August 14): Monster Hunter World - the blockbuster video game - has been banned by China's censors just days after going on sale.
The local publisher, Tencent, said the intervention had followed "a large number of complaints", but did not detail what they were about…Read More>>
Confucius Institutes Fall Victim to US Politics (August 16): The University of North Florida has just announced it is closing its Confucius Institute, following a similar decision by Texas A&M University in April…Read More>>
Top of Form
Academia and Law
Outcry as Coffins Crushed in Chinese 'Zero-Burial' Campaign (August 1): Officials in south-east China have been ordered to moderate their enforcement of a "zero-burial" policy after videos circulated of elderly villagers weeping as coffins were dragged from their homes and destroyed…Read More>>
EU Sees One In 5,000 Cancer Risk from Tainted China Heart Drug (August 2): The European Medicines Agency estimates there could be one extra case of cancer for every 5,000 patients taking a common blood pressure and heart drug manufactured in bulk by a Chinese company that has been found to contain an impurity…Read More>>
U.N. Panel Confronts China Over Reports That It Holds a Million Uighurs in Camps (August 10): As the New York Times (subscription) reported, United Nations human rights experts expressed alarm on Friday over what they said were many credible reports that China had detained a million or more ethnic Uyghur in the western region of Xinjiang and forced as many as two million to submit to re-education and indoctrination. Related: China denies violating minority rights amid detention claims; Related: Kazakh court frees woman who fled Chinese re-education camp
Trade and Economic Relations
US-China Tariffs:
US Slaps Export Controls On Dozens Of Chinese Firms Over 'Threat To National Security' As Trade Tensions Escalate (August 2): Washington has slapped restrictions on dozens of key Chinese companies – including state-owned developers of military-use technologies such as air defense and satellite systems – for reasons of national security…Read More>>
Us Unveils next Round of Chinese Imports to Face Tariffs (August 8): The Trump administration on Tuesday unveiled a list of roughly $16 billion worth of imports from China that will be hit with 25% tariffs. The move marks the latest escalation of a trade war between the world's two largest economies. The tariffs on 279 products, including motorcycles, speedometers and antennas, will take effect August 23…Read More>>
China Unloads U.S. Soybean Cargo amid Public Worries about Cost of Trade War (August 13): A vessel carrying U.S. soybeans was unloading its cargo worth at least $23 million at the Chinese port of Dalian on Monday, becoming one of the first shipments to incur hefty new import duties as the trade row deepens between Beijing and Washington…Read More>>
China Says U.S. Solar Tariffs Violate Trade Rules, Lodges WTO Complaint (August 14): China's commerce ministry said a U.S. decision to subsidize renewable energy firms and impose tariffs on imported products has seriously distorted the global market and harmed China's interests, firing the latest shot in a broader trade conflict…Read More>>
China: Trade Talks with the US Are back On (August 16): The Chinese Commerce Ministry announced Thursday that a delegation will travel to the United States later this month for talks. The visit is at the invitation of the United States, the ministry said in a short statement…Read More>>
More than Tariffs: China Sees Trade War as a New US Containment Tactic (August 19): For nearly two weeks, China's top leaders disappeared from public view as they gathered at a secluded beach resort in eastern Hebei province this month. Though the heavily guarded gathering in Beidaihe was secret, their agenda was likely dominated by the trade war with the United States – and the emerging view that the nations' escalating tensions go beyond trade and economic disputes…Read More>>
Trump's Latest Round of China Tariffs Is Coming This Week (August 21): As CNN reported, The Trump administration is moving forward with more tariffs on Chinese goods this week while officials from both countries negotiate on trade in Washington. The United States will place a 25% tariff on another $16 billion of Chinese goods Thursday and China is expected to respond with a 25% tariff on an equal amount of American exports. Related: U.S., China to Resume Trade Talks in Washington amid Low Expectations
If You Read/ Watched Nothing Else in June…
The fine writing and film/videography on U.S.-China relations published each month far exceeds the assimilating capacity of any institution.  It would be ridiculous to feature "the best" efforts of the past 31 days, but KICUS would like to highlight the following work nonetheless:
Op-Eds and Commentary
China's Challenge Is America's Opportunity (L. Rafael Reif, New York Times)
Viewpoint: Chinese mosque standoff risks peace in model Muslim province (David R. Stroup, BBC)
Worried About Turkey's Economic Problems? China's Could Be Worse (Ruchir Sharma, New York Times)
China Is Cheating at a Rigged Game (Jake Werner, Foreign Policy, August 8)
US Politicians Linking Confucius Institutes with Espionage Is Taking Paranoia to the Extreme (David Dodwell, South China Morning Post, August 19)
In Trade Trouble, China Sees North American Opportunity (Zheng Wang and Andrew Ludwig, Wilson Center, August 9)
Blog Posts
PacNet #55 - Why China Discounts the Indo-Pacific Quad (Joel Wuthnow, CSIS, August 7)
East Asia Forum - The West is getting China wrong (William H Overholt, East Asia Forum, August 11)
About the Author
---
Kissinger Institute on China and the United States
The Kissinger Institute works to ensure that China policy serves American long-term interests and is founded in understanding of historical and cultural factors in bilateral relations and in accurate assessment of the aspirations of China's government and people. Read more