Wilson Center Launches Across Karman Project to Explore Space Technology and Policy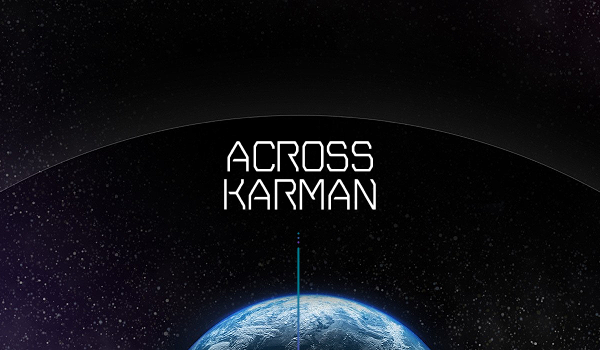 WASHINGTON – The sky is no longer the limit. From manufacturing to communications, space enables daily life around the globe. As our dependency on space technology grows, it is clearer than ever: space matters.
Offering insights and analysis into space innovation, the Wilson Center's newly launched Across Karman aims to lead the conversation around space as a global policy issue by examining how the rapidly increasing commercialization of space impacts international collaboration across sectors.
Created by the Wilson Center's Science and Technology Innovation Program, Across Karman builds on past work identifying leading security and economic opportunities and challenges in space.
"We launched the project Across Karman to elevate critical conversations about space. Why does space matter? What do we put up in space–and how do we secure it? And perhaps most critically, how are we already dependent on space? All of these questions are fundamental to understanding the potential of space," says Meg King, Director of the Science and Technology Program.
For example, the analysis in "The Role of Satellites in 5G Networks," a new report from the Wilson Center's Dr. Melissa K. Griffith, examines how satellites can play a role in future 5G networks. It finds that "satellites will need to play a far more central role within telecommunications networks" in order to "deliver on the full promise of 5G networks (near ubiquitous, instantaneous coverage for a massive number of connected devices)."
To ensure the security, prosperity, and longevity of space, international collaboration and regulation will be necessary. Across Karman takes us across the Karman Line for an in-depth look at how space systems impact our daily lives. It is the Wilson Center's home for investigating innovation happening at the edge of space and the dynamic conversation on the future of international regulatory regimes there.
"The speed at which geopolitical competition is moving to space is stunning, and Across Karman provides policymakers with tools to understand that trend and ideas for improving governance," says Wilson Center CEO and former Ambassador Mark Green.
The growing influence of private actors in space makes the framework of mostly voluntary global space governance agreements even harder to enforce. Complicating this challenge–and further dispersing power–is that there is little policy convergence between the 28 nations with domestic space policies.
Washington Post space reporter and former Wilson Center Fellow Chris Davenport says, "With the first all-private astronaut mission to space in the record books, expect competition to increase between business and governments. Across Karman is a fantastic resource for journalists looking to track the complex international governance landscape and gain insight into new advances in the cosmos."
For more information and to sign up for regular updates, visit Across Karman here.
Notes to Editors:
The Wilson Center was chartered by Congress as the nation's living memorial to President Woodrow Wilson. Through the work of its staff and fellows, it connects deep scholarship to urgent policy questions.
The Wilson Center's Science and Technology Innovation Program (STIP) brings foresight to the frontier. Our experts explore emerging technologies through vital conversations, making science policy accessible to everyone.
Related Program
Science and Technology Innovation Program
The Science and Technology Innovation Program (STIP) brings foresight to the frontier. Our experts explore emerging technologies through vital conversations, making science policy accessible to everyone. Read more