Alumni Scholar Spotlight: Guadalupe Correa-Cabrera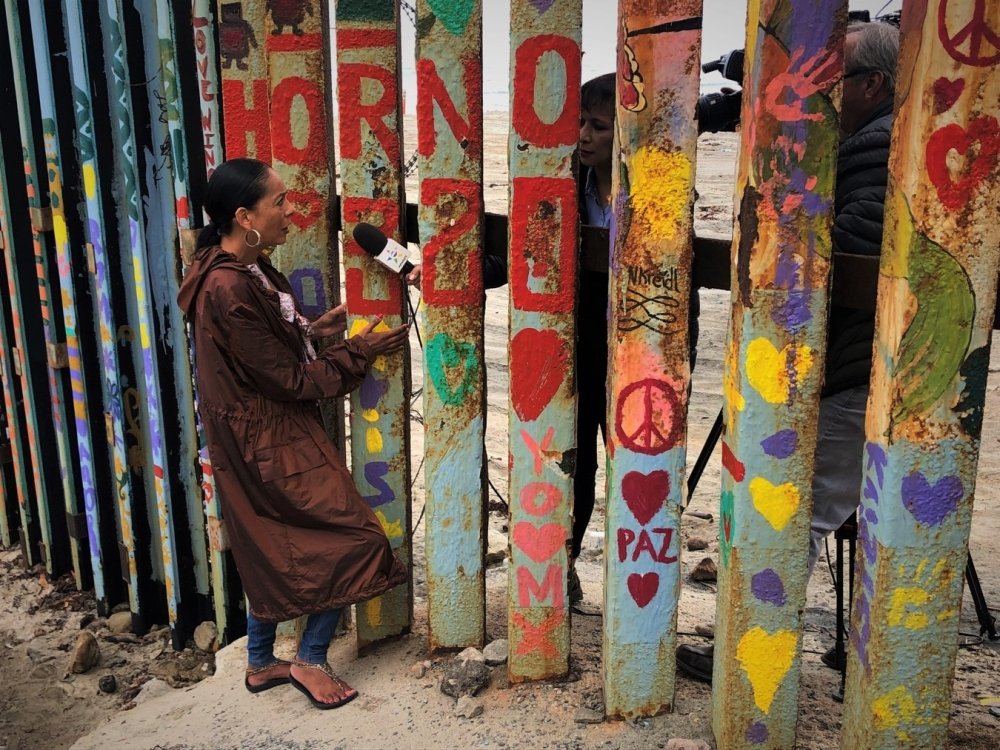 Dr. Guadalupe Correa-Cabrera, an Associate Professor with the Schar School of Policy and Government at George Mason University, served first a Residential and now as a Global Fellow with the Wilson Center beginning in 2016. During her time with the Wilson Center, she has worked with the Latin American Program on projects looking at human trafficking, irregular immigration, and organized crime. During her term with the Wilson Center Dr. Correa-Cabrera published her book Los Zetas Inc.: Criminal Corporations, Energy, and Civil War in Mexico, as well as collaborative projects with Wilson Center colleagues such as her 2019 photography exhibition FRONTERA.
Q: As the end of your term with the Wilson Center approaches, what reflections can you share on the work you did here? Is there a project or memory that holds any special significance for you?
In September, 2016, I began my period at the Woodrow Wilson International Center for Scholars as a residential Fellow. I am now a Global Fellow at the Latin American Program. The year when I was in residence at the Wilson Center was possibly the best year of my life; it was a very productive year, full of successes, challenges, and new adventures. I met amazing people that I admire a lot, and many of them remain as my friends until today. Sharing the results of my research on trafficking on migrants and other forms of organized crime along Mexico's eastern migration routes was very rewarding and represented for me an important opportunity, as well as a step forward in my career. I learned so much and discovered how academic work in the field can have an influence in the design of public policy at the national and even hemispheric level. There are two special moments that connect me with the Wilson Center that I will never forget. One was the presentation at the Center of my book entitled Los Zetas Inc.: Criminal Corporations, Energy and Civil War in Mexico (University of Texas Press, 2017). The project to complete that book changed my perspectives on security and violence, and defined the path of my academic career. The second big episode was in 2019, when thanks to Maria-Stella Gatzoulis, my colleague and friend Sergio Chapa (an energy reporter for Bloomberg News) and I put together a photography exhibition of our U.S.-Mexico border trips at the Wilson Center entitled: "FRONTERA: Images from the U.S.–Mexico Border." It was inaugurated on November 14, 2019.
Q: What is the most important policy advisement you could provide to the Biden Administration in regards to managing immigration, migration, and asylum in the United States?
When deciding about the most effective policies to address the main problems or issues in those key areas, it is crucial to think in terms of shared responsibility with the countries from where migrations or human mobility originate. It is also very important to consider that at the center of policy decisions linked to these themes are human beings who need to escape from a very difficult reality in search for a better life. It is also key to remember that migrants have greatly contributed to the development of the United States and that they are still a key source of wealth and economic opportunity for this country. In this context, and considering the need of immigrant labor in the United States, it is crucial to advance towards the passage of comprehensive immigration reform and create legal pathways for immigration and protection for refugees.
Q: Can you share any current projects you are working on or any approaching projects that you are excited about?
I am currently working on a book project to analyze the connection between the phenomena of human trafficking, migrant smuggling and other forms of organized crime along Mexico's migration routes, as well as the very dangerous journey that migrants and asylum seekers undergo from Central and South America to the U.S.-Mexico border. This book is the result of work that I conducted since the year 2016 and includes my wonderful experience as a residential fellow at the Wilson Center.
Q: How do you hope to see Mexico-U.S. relations evolve? Do you see more room for meaningful collaboration between these two nations on their shared challenges, facing gender and race-based violence and irregular immigration?
In my view, Mexico-U.S. relations are in a good moment—a moment of opportunities. Recent tensions and uncertainties characterized this partnership recently, but soon (as always in history) the two countries realized how much they need each other and how important they are for each other. The United States and Mexico have not stopped collaborating in a number of areas (trade, border security and management, migration policy, among others) and it seems they will extend their cooperation in a number of themes. Certainly, I see more room for meaningful collaboration under a problematic context of different forms of violence and irregular immigration, but always within the framework of greater equality between the two nations and a key respect for sovereignty.
Q: What motivates or inspires you to continue in your particular field of study?
I love what I do. I know there are a lot of challenges in my area of research, and see so many injustices and tragedies occurring in the field that I study. Hence, I believe it is worth trying to contribute to solve the most pressing problems involving vulnerable communities in transit that wish to arrive to the United States essentially to work. I also love the U.S.-Mexico border—I lived there for 8 years and travel frequently to different areas of this interesting region to conduct research and visit my friends. It is for me a great challenge to understand all the complexities of that fascinating region, identify its main problems and contribute to their solution. Finally, I have a commitment to study all aspects of violence in Mexico and other parts of the Americas, as well as the role of illicit networks in their reproduction. My own family and many people I know have been directly affected by these phenomena. I believe it is our responsibility to contribute in any form we can to transform our violent world into a more peaceful one.
About the Author
---
Latin America Program
The Wilson Center's prestigious Latin America Program provides non-partisan expertise to a broad community of decision makers in the United States and Latin America on critical policy issues facing the Hemisphere. The Program provides insightful and actionable research for policymakers, private sector leaders, journalists, and public intellectuals in the United States and Latin America. To bridge the gap between scholarship and policy action, it fosters new inquiry, sponsors high-level public and private meetings among multiple stakeholders, and explores policy options to improve outcomes for citizens throughout the Americas. Drawing on the Wilson Center's strength as the nation's key non-partisan policy forum, the Program serves as a trusted source of analysis and a vital point of contact between the worlds of scholarship and action. Read more