In Asia, Don't Count the American People Out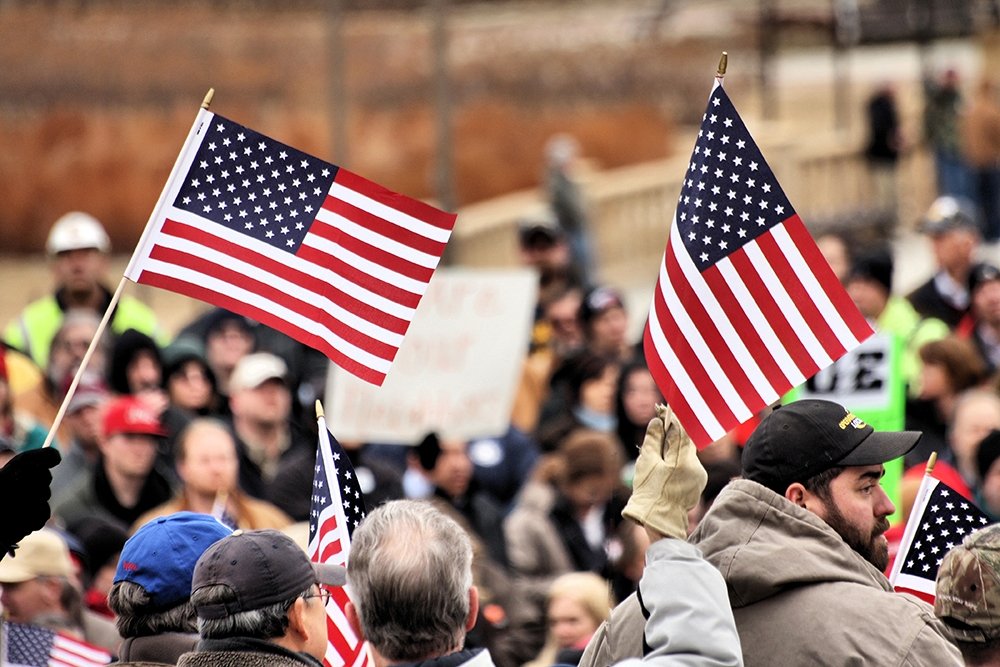 Since the election of Donald Trump as President, foreign and American observers alike have sought to understand if his presidency would represent a new era of American disengagement and isolationism. As a candidate for President, Trump made no secret of his hostility toward free trade agreements and alliances, and nearly 63 million Americans voted for him. For allies and partners alike, it was reasonable to ask if the United States could still be relied on as a world leader.
A major new report by the Chicago Council on Global Affairs should be of some comfort for allies and partners across the Asia-Pacific. The report suggests that President Trump's approach to foreign affairs has not translated into broader skepticism of U.S. engagement in the world among the American people. According to the report, the conventional wisdom about American attitudes toward the world have been fundamentally flawed: "A powerful belief about American views of the world has taken hold among foreign policy experts in Washington—that Americans are exhausted from global overreach and want to shed the burdens of global leadership. While it may be true that Americans are searching for a new way to make sense of the world and America's place in it, the American public—regardless of political leanings—does not want to retreat from the world."
The survey found that 69% of Americans say it would be best for the future of the United States to take an active part in world affairs. Importantly this attitude was broadly shared by Democrats (75%), Independents (64%), and Republicans (69%). Similarly, the survey found that a broad base of Americans "express continued or increased support for security alliances and military deterrence by maintaining superior military capabilities and US bases abroad. They believe international trade is good for the United States and American companies, and that promoting democracy and human rights around the world makes the United States safer." In fact, the survey found that Americans support an active role in the world, military alliances, and trade have never been higher in survey's history.
This extends to American alliances in Asia. Majorities of Americans favor committing U.S. troops to defend South Korea from a North Korean invasion (58%), and prefer to maintain or increase current levels of U.S. military forces in South Korea (69%) and Japan (57%). Overall, 60% of Americans believe that U.S. security alliances in East Asia either mostly benefit the United States or benefit both.
While generally heartening for those who want to see the United States remain engaged in Asia, this survey is not entirely positive.
While generally heartening for those who want to see the United States remain engaged in Asia, this survey is not entirely positive. For example, the number of Americans who believe that U.S. security alliances in East Asia mostly benefit the United States was 7%, compared with those who believe it mostly benefits allies (21%), benefit both (53%), and those that believe the alliances benefit neither (15%). Moreover, a small minority of Americans support military interventions (27%), suggesting to the report's authors that "Americans favor using U.S. military clout to deter aggressive actions by other countries rather than to invade or occupy them. In other words, when it comes to the US military, the public seems to adhere to President Theodore Roosevelt's admonition to 'speak softly and carry a big stick.'"
Importantly for Asia, the survey found a growing partisan divide on views of China. Though less than half of Americans overall (42%) say that the development of China as a world power represents a critical threat, a majority of Republicans view China's rise as a critical threat to the United States (an increase twelve percentage points in the past year), compared with 36 percent of Democrats and 40 percent of Independents.
Interestingly, it seems that the Korean and Japanese people retain a significant affinity for the United States. A survey jointly commissioned by the Japanese think tank Genron NPO and the South Korean think tank East Asia Institute found that more than 60% of both countries' respondents feel "more affinity towards the U.S." than toward China, compared with the 6.3% of Koreans and 3.3% of Japanese who feel "more affinity toward China than the U.S." Both Japanese (67.8%) and South Koreans (55.5%) see the "United States" as the most important country for their nation's future.
Of course, popular views have a limited impact in determining the policies of their nation – even in a democracy. Indeed, it is unclear in the Chicago Council's survey if these are issues that would be determinative of how any respondent would vote. The survey certainly suggests that President Trump has some leeway among his supporters in this regard. Yet the survey also suggests that American political leaders would be mistaken to overlearn the lessons of the 2016 election as it applies for American foreign policy. It will be telling, looking forward, the role these issues may play in the 2020 U.S. presidential election.
Image: Phil Roeder/Flickr (CC BY 2.0)
Follow Abraham Denmark, director of the Asia Program, on Twitter @AbeDenmark.
The views expressed are the author's alone, and do not represent the views of the U.S. Government or the Wilson Center. Copyright 2019, Asia Program. All rights reserved.
About the Author
---
Asia Program
The Asia Program promotes policy debate and intellectual discussions on U.S. interests in the Asia-Pacific as well as political, economic, security, and social issues relating to the world's most populous and economically dynamic region.  Read more