New Brazilian Election Poll Aggregator Launched by Poder360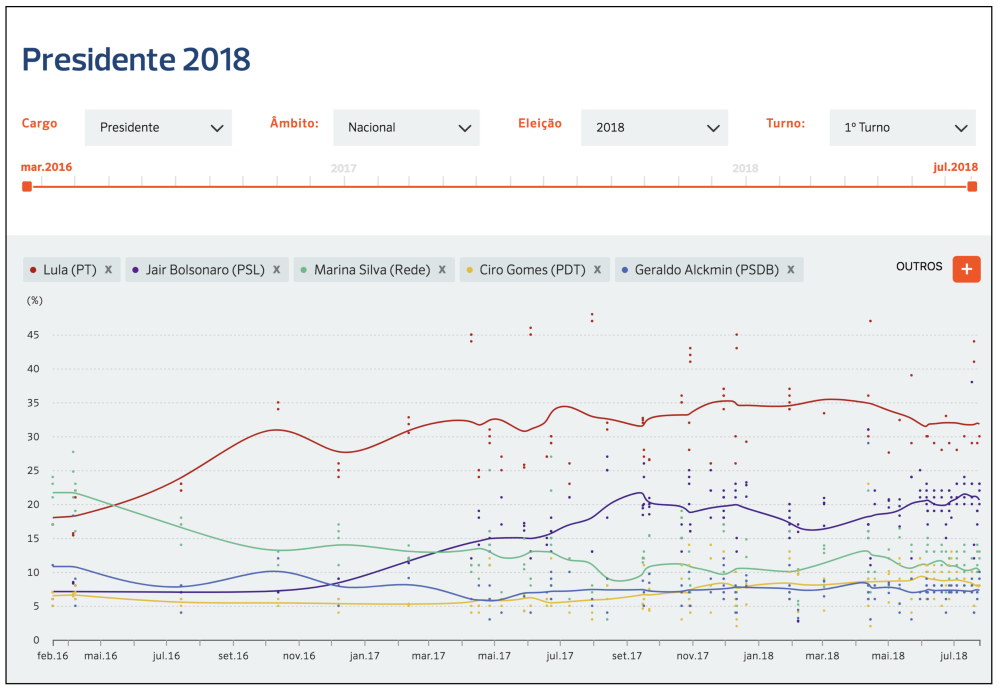 On July 30, Poder360—one of Brazil's most prominent digital journalism outlets—announced the release of a free online interactive tool used to aggregate election polling data since the year 2000. The tool, which is the largest of its kind in Brazil, displays polling data for federal, state, and local elections from reputable sources such as Datafolha, Ipespe, Istoé, and others. Each chart shows the trajectory of the candidates' poll performance over the course of a given election period, as well as boxes and charts showing the breakdown of poll results by candidate for each individual poll. In addition, the interactive features of the tool allow users to customize their queries by defining the election type, year, time period, electoral round, and even by removing or adding certain candidates.
The aggregator will be updated regularly in the months leading up to the 2018 election, as new polls are released. In an election fraught with uncertainty and unprecedented complexities, the aggregator will be a useful tool to stay informed, analyze current polling data, and identify trends from past elections.
To access the aggregator tool (in Portuguese), click here.
Image credit: Poder360