No. 1 | Building the Broadband Bridge Between Arctic Providers and Peoples
The views and opinions expressed are those of the authors and do not necessarily reflect positions of the Polar Institute.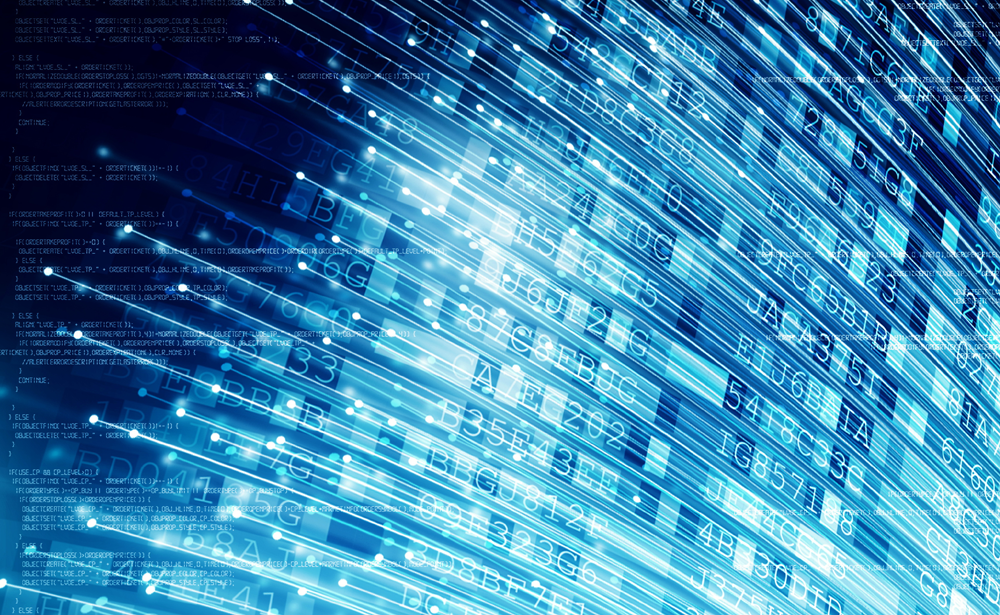 The debate is over, if there ever was one to begin with: the people of the remote Arctic[1] need more accessible broadband. Broadband infrastructure is literally the great connector in our age, and with the exception of clean water and safe waste disposal, it is hard to identify any single infrastructure investment that has more impact on a community.
Around the world, broadband permeates our everyday lives. And in the midst of a global pandemic, it sustains our most basic and significant needs–enabling distance education to keep our children engaged and learning while keeping them and teachers safe, allowing us to work from home and keep our family and broader economies afloat, and supporting public health through social distancing while facilitating the work of researchers and healthcare providers. And of course, broadband keeps us connected to family, friends, and support networks.
In remote Arctic communities, broadband serves these same purposes every day, pandemic or not, but only where it exists. And only where the service is effectively designed and affordably offered. In other words, where it is accessible.
Two Arctic Council Task Forces have studied, documented, and made proposals to help overcome the extreme challenges[2] of serving remote Arctic communities.[3]  With this work and the continuing innovation, creativity, and investment by Arctic-facing service providers, progress is occurring, one project at a time. Yet broadband challenges continue to be a concern and consternation for Arctic people.
This point was underscored in a recent discussion I moderated on Broadband Connectivity as part of the exceptional Arctic Resilience Forum hosted by the Icelandic Chairmanship of the Arctic Council and co-organized by the Sustainable Development Working Group of the Arctic Council and the Arctic Initiative at Harvard Kennedy School's Belfer Center. The first panel featured representatives of exciting projects seeking to expand broadband services in remote Arctic communities. The second addressed the programs, innovations, and economics that make these investments possible. These are bright spots on the horizon.
The final panel was comprised of residents in remote Arctic communities who had heard broadband infrastructure pitches before and, in some cases, had seen projects completed. But the disconnect between expectations and experiences was evident. Where infrastructure lags, services are unaffordable, or plans don't meet the needs of the users, broadband is not accessible. Needs remain unfulfilled. 
Three planks would begin to bridge the accessibility gap: (1) communicate about project and service availability with people in the Arctic, (2) understand rate sensitivity with empathy, and (3) listen humbly to understand suitable design adjustments.
People-based communications. The potential for, scope, and timing of projects must be communicated effectively to the people they are intended to benefit. Consumers are interested in the user experience, want to understand proposed services, be informed about what functions can and can't be performed, and know how much services will really cost based on expected usage. Information about dollars invested, technology deployed, and developer experience does not answer these questions. 

On the flip side, if projects are not planned for a particular community, residents should understand why or know what would make the difference. Silence inadvertently communicates indifference and does not accurately reflect the efforts to overcome infrastructure gaps. Broadband is accessed in partnership. Only through personalized, frequent communication will those partnerships be forged.
 

Rate sensitivity. Deploying broadband infrastructure alone does not accomplish connectivity. If the resulting service is unaffordable, it's the same to the residents as no infrastructure at all. The relatively modest residential revenues generated by small, remote communities will contribute to the business case assessment, but rarely will they be the deciding factor. This distinction creates the opportunity for price moderation.

Service providers need to understand local affordability standards and consider alternative means to right-size prices. Some examples of price moderation options include partnering with regional anchor tenant businesses, education entities, or health service providers to underwrite residential plan packages; maximizing adoption of applicable income-based support programs; and offering reduced rates for testing equipment or new service plans.    
 

Humble listening. There is no avoiding the fact that providing broadband services in remote Arctic communities is expensive and challenging. In some cases, it is near impossible to deliver services that are identical to those available in urban locations.  But levers are available to design services that meet, or make progress toward meeting, residents' needs.[4]  Understanding reliability needs, applications and traffic types, and time of day usage will help match residents to appropriate plans or provide service providers with the insights needed to design more responsive ones. Active community engagement should inform consideration of trade-offs and usage parameters.
Broadband access is a key to unlocking economic development and human connection, and accessing essential health, education, and public resources. It is a foundation for growth, innovation, and opportunity, especially in the Arctic. However, a gap remains between Arctic broadband projects on the drawing board and residents' satisfaction with pent-up demand. A dual focus on delivering broadband infrastructure and also making the broadband services accessible as described above will greatly help to bridge that gap.
---
[1] The term "remote Arctic" differentiates from those Arctic communities, especially in Europe, where broadband service is readily accessible and on par with typical non-Arctic communities.
[2] Unforgiving terrain and climate, vast distances, and low population have been longstanding barriers to universal broadband connectivity throughout the Arctic. 
[3] The Task Force on Improved Connectivity in the Arctic issued its report in May 2019, which built on the work of the Task Force on Telecommunications Infrastructure, from May 2017.  (Note:  The author participated in both task forces.)  The Arctic Economic Council (AEC) Telecommunications Infrastructure Working Group has also studied and reported on this topic, and its successor AEC Connectivity Working Group is continuing this effort to identify the challenges and explore ways to overcome them.
[4] Finding alternative but acceptable plan offerings raises the question of service equity.  This accessibility prong proposes a pragmatic approach to improve access to services, elevating ideas for narrowing gaps over an obligation to provide more robust offerings that would result in effective lack of service entirely.
About the Author
---
Polar Institute
Since its inception in 2017, the Polar Institute has become a premier forum for discussion and policy analysis of Arctic and Antarctic issues, and is known in Washington, DC and elsewhere as the Arctic Public Square. The Institute holistically studies the central policy issues facing these regions—with an emphasis on Arctic governance, climate change, economic development, scientific research, security, and Indigenous communities—and communicates trusted analysis to policymakers and other stakeholders. Read more