Return of the Taliban: Human Costs and Regional Implications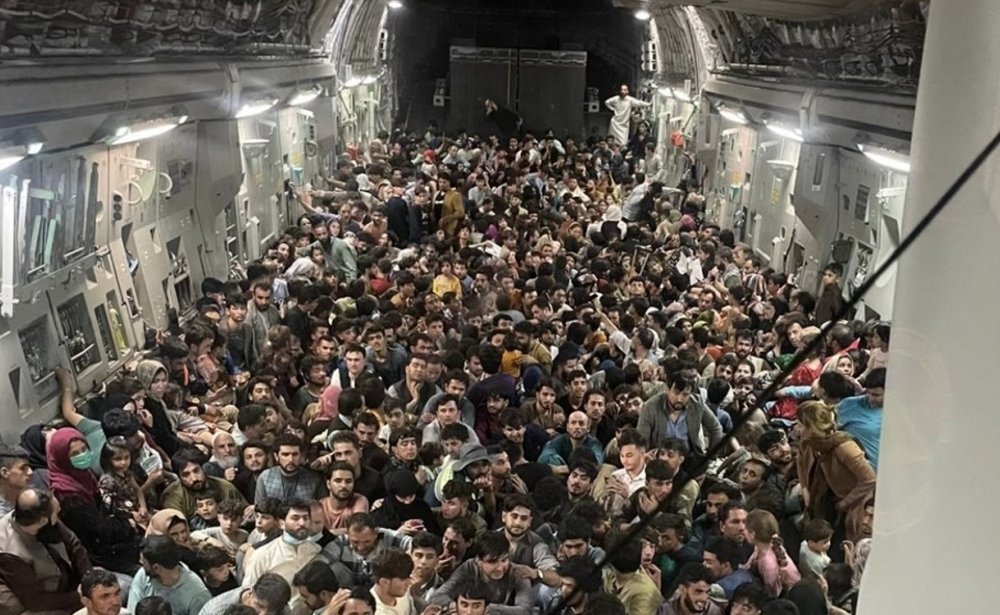 What fear or desperation could make a person cling to the wheels of an airplane about to take off? Before considering the geopolitical and regional implications of the Taliban takeover of Afghanistan, we must consider, and mourn, the human toll — lives, freedoms, aspirations, hard-won over two decades, lost in weeks.
Afghans are rightly concerned that the 'bloodless' Taliban rise to power will not stay that way. Fighting between the Taliban and their political opponents, intra-Taliban conflict, and clashes between militant groups will all contribute to a worsening security situation in the country. Areas under Taliban rule, particularly rural districts, will likely see a return to pre-2001 brutality; there are already reports of executions and forced marriages in Taliban-held areas.
Afghanistan will not bear its pain alone.
Afghanistan will not bear its pain alone. The Taliban's successes will embolden regional militant groups, leading to a resurgence in violent extremism across the region. For example, the Afghan Taliban's territorial expansion over recent months has coincided with a re-consolidation of the Tehrik-e-Taliban Pakistan (the TTP, or Pakistani Taliban) and an uptick in militant attacks within Pakistan. This trend is likely to escalate as an array of regional militant groups find sanctuary and networking and fundraising opportunities in a Taliban-ruled Afghanistan. But the regional backlash will not take the form of militant attacks alone — extremist and religious groups, even those claiming to be non-violent, will feel empowered to mobilize and seek concessions to further an Islamist agenda across diverse sociopolitical contexts. including intensified media censorship and regressive legislation.
In the short term, Afghanistan's neighbors must humanely and responsibly accommodate Afghan refugees. Pakistan, in particular, must allocate significant bandwidth to registering and supporting fleeing Afghans, both to ensure adequate resources to care for the refugees, but also in its own longer term political and security interests. After the initial shock, regional players, including Pakistan, China, Iran, Russia and the Gulf States, must urge the Taliban to form an inclusive government, and to commit to basic governance and rights principles. Beyond that, all efforts must be made to ensure that Afghanistan does not regress into a global militant sanctuary, destabilizing the region as well as itself.
---
The views expressed are the author's alone, and do not represent the views of the U.S. Government or the Wilson Center. Copyright 2020, Asia Program. All rights reserved.
The Deteriorating Situation in Afghanistan: Expertise from the Wilson Center
Recent days have witnessed the rapid collapse of the Afghan military and the resignation of its government, with the Taliban returning to national power after nearly two decades of conflict. American diplomats and development officials are being evacuated from Kabul by the U.S. military, and thousands of Afghans are attempting to flee. Experts from the Wilson Center – rated best in the world for regional studies for several years – examine the implications of what is unfolding for Afghanistan, its people, the region, and the United States.
Read the analysis now
About the Author
---
Asia Program
The Asia Program promotes policy debate and intellectual discussions on U.S. interests in the Asia-Pacific as well as political, economic, security, and social issues relating to the world's most populous and economically dynamic region.  Read more