Talking North Korea in Hollywood
In Hollywood, North Korea means drama. Films like The Interview (2014) or Red Dawn (2012) entertain and alarm at the same time. The fictional story of an attempt by CIA agents to assassinate Kim Jong-un, The Interview caused North Korea to mount a cyberattack on the distributor, Sony Pictures Entertainment. In Red Dawn, a group of American high school students stand up against North Korean troops invading the U.S. mainland. In 2004,  the puppet heroes of Team America: World Police  succeed in foiling a terrorist plot masterminded by Kim Jong-il–Kim Jong-un's father.
Recently, though, I met with a group of experts and leaders in Hollywood who wanted to discuss serious scenarios for North Korea and the potential for unification of the Korean peninsula.
What happened?
The Japan House in Hollywood
In August, Japan House Los Angeles opened its doors in Hollywood. The opening ceremony featured a special performance by Yoshiki, a leading Japanese musician who moved to Los Angeles 20 years ago. Eric Garcetti, the Mayor of Los Angeles, delivered the opening speech and George Takei—the actor who played Hikaru Sulu, helmsman of the USS Enterprise in the television series Star Trek—acted as the Master of Ceremonies. Taro Kono, Japan's Minister for Foreign Affairs, and other U.S. and Japanese government dignitaries also attended the event.
Located inside the Hollywood & Highland mall, Japan House Los Angeles is an initiative by the Japanese government to bolster its strategic communication efforts. Facilities include a multi-purpose space, library, and restaurant to showcase Japan's art, culture, business, technology and entertainment. With two other facilities in London and São Paulo, Japan House aims to distinguish itself clearly from other cultural activities, many of which have been defined by stereotype representations of Japan.
Japan House demonstrates that Hollywood has become another important venue for talking about the future of the Korean Peninsula, challenges in the Indo-Pacific region, and other important issues of the day. The creative ideas and initiatives Japan House will be able to come up with going forward will be watched closely.
North Korea's Future Scenarios and Unification of Korea
On October 16, I gave a talk on four future scenarios for North Korea at the first international affairs seminar event hosted by Japan House Los Angeles. Scholars, journalists, attorneys, business executives, bloggers and government officials from the United States, Japan, and South Korea joined for exchanges of views.
It's not easy to predict the future of North Korea. One of the most important lessons I have learned from my 20-plus years of studying the country is that one must never predict North Korea's actions. For this reason, I decided to present four different scenarios, instead of trying to predict what North Korea might do next.
The first one is the OK scenario. In this scenario, North Korea would move forward on denuclearization, and bilateral relations with the United States would improve. North Korea will not relinquish all of its nuclear weapons, but will take steps towards denuclearization. Under this scenario North Korea would undertake necessary socioeconomic reforms.
The second one is the "crisis again" scenario. Under this scenario, North Korea fails to live up to its promise as in the past, and refuses to denuclearize quickly and comprehensively enough. The United States will become upset and start considering military options again, including a bloody nose limited attack against North Korea again. Moreover, if President Trump's domestic political opponents start attacking him for having "played into North Korea's hands" and for having failed to denuclearize North Korea in the heat of the campaign ahead of the 2020 presidential election, that might push him to create crisis on the Korean Peninsula in order to bolster popular support, at least in the short run.
The third possibility is the Precarious Peace scenario. Using the prevailing atmosphere of peace on the Korean Peninsula as an excuse, President Trump reduces U.S. defense commitment to South Korea by pulling out or downsizing U.S. forces stationed there. Trump has already criticized South Korea as a security free rider and suggested he would reduce U.S. forces there. We are not sure what North Korea might do if the U.S.-South Korea alliance is weakened. What is known is that General Kim Yong-chol, who was sitting next to Kim Jong-un at the summit meeting in Singapore, is somebody who is supposedly responsible for the sinking of a South Korean naval corvette and the shelling of a South Korean island in 2010.
Trump has already criticized South Korea as a security free rider and suggested he would reduce U.S. forces there. We are not sure what North Korea might do if the U.S.-South Korea alliance is weakened.
Finally, the fourth possibility is the Gorbachev scenario in which Kim Jong-un attempts to substantially improve his country's socioeconomic situation, but ends up destabilizing the regime and the country. In The Interview, the Kim Jong-un regime collapses and North Korea becomes a democracy. If the fourth scenario becomes reality, the real North Korea may catch up with Hollywood North Korea.
The participants asked questions about the four scenarios. The first question was on whether Japan would be able to allow the U.S. forces to use their bases in Japan under the crisis scenario? North Korea would definitely threaten Japan, with nuclear weapons and missiles, to prevent Japan from assisting the United States should such a scenario arise. The North Koreans would ask the Japanese, "Would you be willing to sacrifice yourself for Americans?" Japan has spent approximately $17 billion on strengthening its missile defense capabilities, partly in order to defy such a threat. However, there is no doubt that this scenario would pose a big risk to Japan. The United States and Japan must work closely together to prevent this.
Participants in the Hollywood event also asked about China's position. On this point, I argued that China would favor the first OK scenario, and the addition of the third scenario where the United States pulls its military out of Korea would be the ideal from China's viewpoint. In fact, the first and third scenarios are not mutually exclusive.
China seems to have started making systematic efforts to bring South Korea into its own sphere of influence. The first indication came with the strong pressure on Seoul over U.S. deployment of the Terminal High-Altitude Area Defense (THAAD) system in South Korea. China will also likely use a possible declaration to end the Korean War as a means of reducing the U.S. presence on the Korean peninsula. We must keep our eyes on China's future moves.
The possibility of unification of the Korean peninsula was also raised. When one sees the leaders of South Korea and North Korea smiling, shaking hands and holding talks, it is only natural to think that unification is a possibility. However, they are not actually discussing unification, but how to institutionalize the division of the Korean Peninsula. If the North-South split is institutionalized, South Korea will not have to bear the costs of unification. Meanwhile, North Korean fears that the south might try to absorb the north and unify the Korean peninsula will diminish. If North Korea does not have to worry about its own survival, the country will have more incentive to abandon nuclear weapons and initiate socioeconomic reform. South Korea has the capital and technology. North Korea has the mineral resources and labor force. If interaction between the two Koreas increases, both countries will be able to make the best use of their comparative advantages, creating a win-win relationship. This is the ideal case for both Koreas.
If interaction between the two Koreas increases, both countries will be able to make the best use of their comparative advantages, creating a win-win relationship.
Nonetheless, we cannot dismiss the possibility of an unexpected unification. Seminar participants also asked possible impacts of Korean unification on Japan and other countries in the region. If unification comes about without denuclearization in North Korea, the surrounding nations will feel uneasy and probably object to unification. To sweep away such fears, it is important that we work hard to denuclearize North Korea before unification becomes a realistic scenario.
Image: 1000 Words / Shutterstock.com
Follow Narushige Michisita, Asia Program Global Fellow, on Twitter @narumichishita.
The views expressed are the author's alone, and do not represent the views of the U.S. Government or the Wilson Center. Copyright 2018, Asia Program. All rights reserved.
About the Author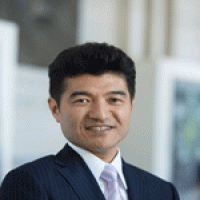 Narushige Michishita
Former Japan Scholar;
Professor at the National Graduate Institute for Policy Studies (GRIPS) in Tokyo; Former Japan Scholar
Read More
---
Asia Program
The Asia Program promotes policy debate and intellectual discussions on U.S. interests in the Asia-Pacific as well as political, economic, security, and social issues relating to the world's most populous and economically dynamic region.  Read more
Hyundai Motor-Korea Foundation Center for Korean History and Public Policy
The Center for Korean History and Public Policy was established in 2015 with the generous support of the Hyundai Motor Company and the Korea Foundation to provide a coherent, long-term platform for improving historical understanding of Korea and informing the public policy debate on the Korean peninsula in the United States and beyond. Read more