Transport Budgets Boosted But Spending Will be Drop In The Ocean For What Brazil Needs
After years of declining investment in transport infrastructure, the Lula government almost tripled budgets for works. But experts say, just to do the basics, Brazil will need to spend five times more.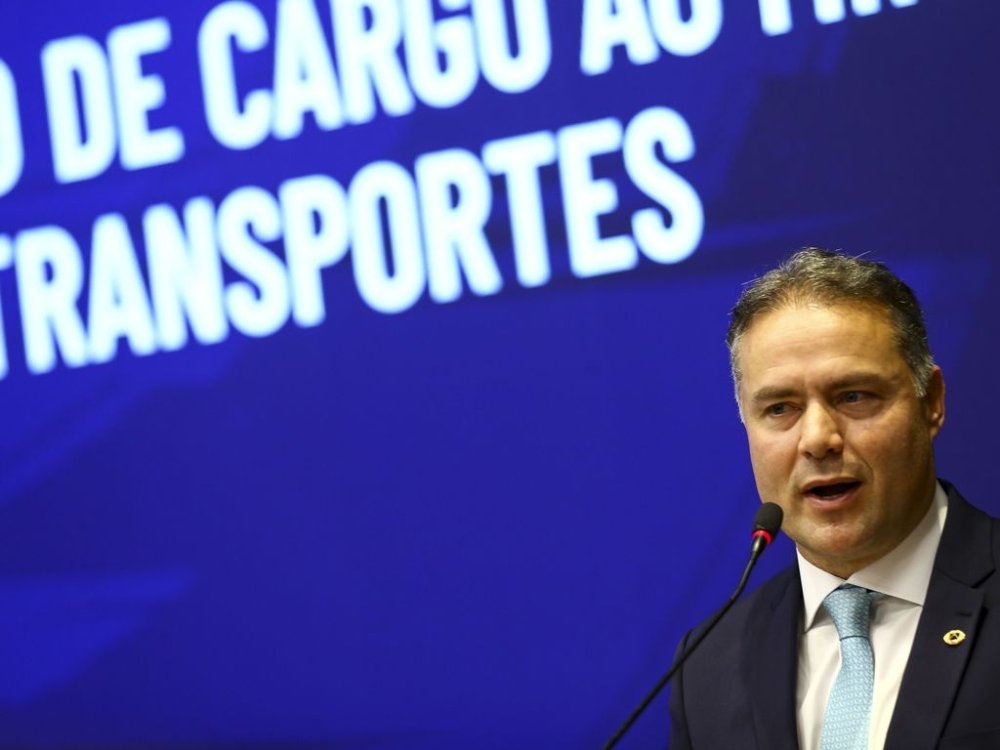 Brazil's new transport minister, Renan Filho, said at the end of January that his department's priority will be to resume the country's investment capacity for road infrastructure improvements — with budgets for the area having been in decline for seven years now. 
However, instead of excitement, the transportation sector has shrugged at the announcement, arguing that infrastructure is in such bad shape that even urgent restoration works would require more than five times the investment pledged by the new government.
For his first 100 days in office, President Luiz Inácio Lula da Silva hopes to have a series of completed public works that he can present to the country, touring states to cut ribbons. The transport sector is among the main focuses of this strategy, with numerous projects put on hold by previous governments due to a lack of funds, and the urgent need for existing infrastructure to be restored, repaired, and improved.
In an event with all state transport infrastructure secretaries on January 30, Mr. Filho announced an investment of BRL 1.7 billion (USD 320 million) to speed up and restart infrastructure works and prepare roadways for the ongoing rainy season. By April, the transport minister expects to deliver 861 kilometers of paved and signposted roads, 72 revitalized bridges, and another 670 kilometers of works currently stopped due to lack of funds.
The sorry state of Brazil's roads
Roads are responsible for transporting over 60 percent of all cargo in Brazil. However, in a report on roadway quality, the National Confederation of Transportation (CNT) showed the country's roads were in their worst condition since 2010. One-quarter of roadways are in either "bad" or "terrible" shape, the report stated.
This is hardly a surprise when one looks at the budgets made available for transport works in recent years. Under the Jair Bolsonaro government, the national transport infrastructure department had to make do with its lowest allowances in history since its creation in 2001.
Reasons for this are manifold, largely beginning with the 2015-2016 recession and restricted spending during the Covid pandemic. Mr. Filho, however, points the finger at Brazil's public spending rules, which do not allow investment to increase beyond the rate of inflation.
"Since 2016, there has been a brutal decrease [of funds] for the national transport infrastructure department and the Transport Ministry, imposed by the spending cap," Mr. Filho said during the event. 
"Our challenge now is to guarantee that Brazil has fiscal responsibility, but also the conditions to invest," he added.
Experts wary
For this year, Mr. Filho promises that the Transport Ministry will have BRL 18.8 billion at its disposal — almost three times more than its 2022 budget and the highest spending allowance in eight years. 
While industry experts see the increase in funding as positive, they point out some potential problems. The first: whether the ministry will actually have spent its full allowance by the end of the year.
The CNT notes that, as investments make up the lion's share of a government's discretionary expenses, they are often the first to be cut in case of budgetary adjustments.
"One cannot hope that this new government will bring public investment to the transport sector. Budget execution is complex, and there is no fiscal space," says Marcus Quintella, director of the think tank FGV Transportes, speaking to The Brazilian Report.
Mistrust runs even deeper when we take the current context into account. Before and after taking office, Lula has been critical of the current public spending cap and the market's attitude of placing more importance on the country's fiscal sustainability than its "social debt" to the Brazilian population.
Lula has said more than once that spending will be considered an investment, leaving analysts and the Central Bank concerned about the health of public accounts, resulting in a public back-and-forth between the president and the monetary authority with regard to inflation targets and benchmark interest rates.
Entering this scenario is Finance Minister Fernando Haddad, who, in an attempt to reassure the market, announced a series of measures to construct a new fiscal framework — still lacking in detail.
Depending on which fiscal rule ends up being approved by Congress, the transport budget promised at the beginning of the year could be compressed or rolled over.
Will it be enough?
But even if there is BRL 18.8 billion to spend on infrastructure works, experts say it will not nearly be enough to solve the country's pressing road problems. According to CNT calculations, just to remedy immediate needs of roadways in bad condition around the country, Brazil would have to spend BRL 95 billion — more than five times what Mr. Filho has promised.
Adding other "essential works" to that equation would push the bill up to an eye-watering BRL 865.4 billion, or roughly 10 percent of Brazil's GDP in 2021.
FGV Transportes' Mr. Quintella says that the country would need to invest 4 percent of its GDP for 20 years to properly modernize its transport infrastructure. In 2010, it spent 0.26 percent of gross product; now, the share is less than 0.01 percent.
Like the content? Subscribe to the Brazilian Report using the discount code 100DAYS to get 20 percent off any annual plan.
About the Author
---
Brazil Institute
The Brazil Institute—the only country-specific policy institution focused on Brazil in Washington—works to foster understanding of Brazil's complex reality and to support more consequential relations between Brazilian and U.S. institutions in all sectors. Read more
Latin America Program
The Wilson Center's prestigious Latin America Program provides non-partisan expertise to a broad community of decision makers in the United States and Latin America on critical policy issues facing the Hemisphere. The Program provides insightful and actionable research for policymakers, private sector leaders, journalists, and public intellectuals in the United States and Latin America. To bridge the gap between scholarship and policy action, it fosters new inquiry, sponsors high-level public and private meetings among multiple stakeholders, and explores policy options to improve outcomes for citizens throughout the Americas. Drawing on the Wilson Center's strength as the nation's key non-partisan policy forum, the Program serves as a trusted source of analysis and a vital point of contact between the worlds of scholarship and action. Read more