China's Communist Party: Atrophy and Adaptation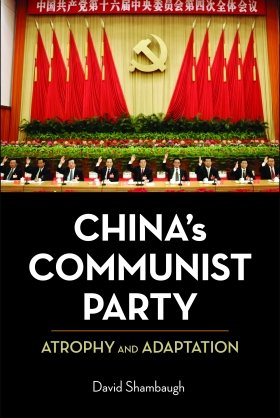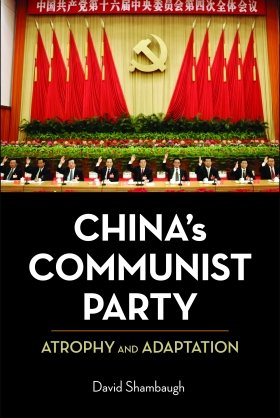 Few if any issues affect the future of China—and hence all the nations that interact with China—more than the nature of its ruling party and government. In this timely study, David Shambaugh argues that although China's Communist Party (CCP) has been languishing in a protracted state of atrophy, it has also recently embarked on a process of fierce critical introspection, adaptation, and reinvention. By way of assessing its own strengths and weaknesses, as well as its willingness to learn from other communist countries, the party's aim is to insure its own survival and future dominance in China.
Shambaugh's investigation is animated by these questions: How has the Chinese Communist Party survived in power when so many other communist parties have fallen? What lessons has the CCP learned from the collapse of these other communist party states and other ruling party systems (surviving communist states, single-party authoritarian states, multiparty systems, and social democratic systems)? How has the CCP analyzed its own condition and how has this analysis been fused with the study of other systems? How have these lessons been applied in China since 1989? Will the CCP endure as the ruling party in China? Drawing on a unique set of inner-Party documents and interviews, Shambaugh finds that China's Communist Party is resilient and will continue to retain its grip on power.
David Shambaugh is Professor of Political Science and International Affairs and Director of the China Policy Program at the Elliott School of International Affairs, George Washington University. He was a fellow at the Wilson Center in 2002–3.
A Chinese-language edition of Shambaugh's book was published in 2011 by the Central Compilation and Translation Press, Beijing.
About the Author
David Shambaugh
Former Fellow;
Professor and Director of the China Policy Program, George Washington University
Read More