Conflict Unending: India-Pakistan Tensions since 1947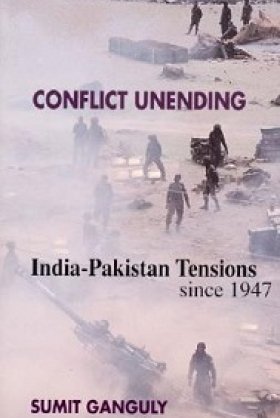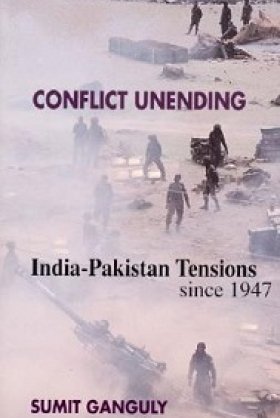 The escalating tensions between India and Pakistan have received renewed attention of late. Since their genesis in 1947, the nations of India and Pakistan have been locked in a seemingly endless spiral of hostility over the disputed territory of Kashmir. Ganguly asserts that the two nations remain mired in conflict due to inherent features of their nationalist agendas. Indian nationalist leadership chose to hold on to this Muslim-majority state to prove that minorities could thrive in a plural, secular polity. Pakistani nationalists argued with equal force that they could not part with Kashmir as part of the homeland created for the Muslims of South Asia. Ganguly authoritatively analyzes why hostility persists even after the dissipation of the pristine ideological visions of the two states and discusses their dual path to overt acquisition of nuclear weapons, as well as the current prospects for war and peace in the region.
Sumit Ganguly is professor of Asian studies and government at the University of Texas at Austin. He has been a fellow and a guest scholar at the Woodrow Wilson International Center for Scholars and a fellow at the Center for International Security and Cooperation at Stanford University. His previous books include The Crisis in Kashmir: Portents of War, Hopes of Peace.