Strategies of Dominance: The Misdirection of U.S. Foreign Policy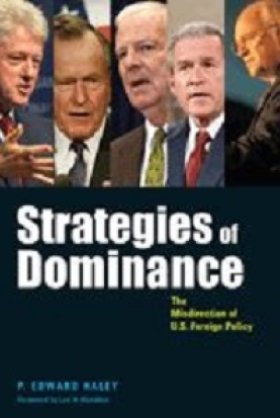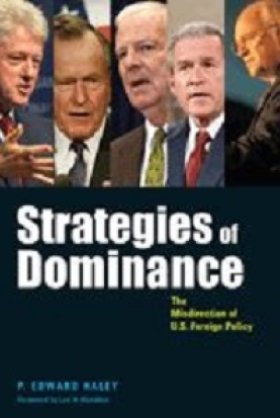 In a critical overview of U.S. foreign policy since the end of the Cold War, P. Edward Haley draws surprising connections between key elements of George W. Bush's foreign policy and those of his predecessor, Bill Clinton. Haley further shows how these elements in both cases produced disastrous results, and he proposes an alternative that is constructive and tolerant but not amorally "realistic."
Specifically, Strategies of Dominance faults reliance on American exceptionalism, treatment of globalization and global democratization as vital to security, a misreading of American primacy, expectation of bandwagoning by allies, and reliance on economic sanctions and coercive diplomacy. Haley argues that these characteristics have replaced a more tolerant Cold War–era program in which such attitudes were tempered by recognition of a bipolar world, a nuclear standoff, and a global zero-sum competition for allies and influence.
This is the only book covering the foreign policies of all three post–Cold War presidents—George H. W. Bush, William J. Clinton, and George W. Bush. And although a number of books have criticized the foreign policy of George W. Bush, no other shows how its post–Cold War underpinnings are shared with Clinton's and to a more limited degree with those of his father.
P. Edward Haley holds the W. M. Keck Foundation Chair of International Strategic Studies at Claremont McKenna College, where he served as acting director of the Center for the Study of the Holocaust, Genocide, and Human Rights in 2004–5. He was a public policy scholar at the Woodrow Wilson International Center for Scholars in 2004.
A book launch event with the author was held Thursday, September 28, 2006, from 4:00 to 5:30 p.m. at the Wilson Center.
About the Author
P. Edward Haley
Public Policy Scholar;
W.M. Keck Foundation Professor of International Strategic Studies and Senior Research Associate, Keck Center for International and Strategic Studies, Claremont McKenna College and Claremont Graduate University
Read More