Tripolar Instability: Nuclear Competition Among the United States, Russia, and China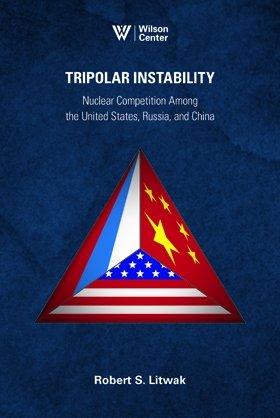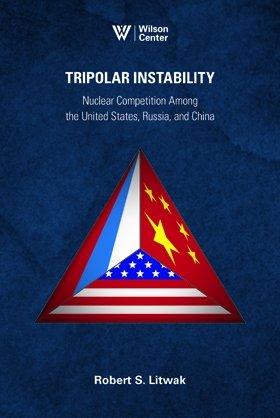 Overview
With China's emergence as a peer nuclear power to the United States and Russia, nuclear bipolarity is being supplanted by a tripolar nuclear order. This systemic change is occurring amidst a confluence of geostrategic developments—Russia's nuclear saber-rattling in Ukraine and China's assertive military exercises around Taiwan.
In Tripolar Instability, Robert Litwak examines how the combination of emergent nuclear tripolarity and geostrategic dangers is recreating interlocking Cold War risks. The "balance of terror" is becoming less stable. The world is on the cusp of unconstrained competition with the dismantling of the arms control architecture, the advent of destabilizing new technologies, the blurring of conventional military and nuclear operations, and the extension of great power competition into the new domains of cyberspace and outer space. Against the backdrop of Ukraine and Taiwan, the study examines the various pathways of escalation—accidental, inadvertent, and instrumental.
The policy tensions created by these recast Cold War risks cannot be resolved, but they can be managed. The study concludes by identifying the key elements—such as reinforcing comprehensive deterrence and mitigating the risks of unconstrained competition—that will affect the prospects for successful management in the emergent tripolar nuclear order.