TUNE IN ON YOUR FAVORITE PLATFORM
Debate Over Emergency Income Payments as COVID-19 Cases Climb in Brazil
Earlier this year, Brazil announced temporary, emergency cash payments for lower-income workers and other vulnerable groups as the economy went into lockdown to curb the spread of COVID-19. But as the coronavirus crisis drags on, pressure is mounting for the government to create a more permanent basic income program for lower-income Brazilians, as our guest Gustavo Ribeiro, award-winning journalist and co-Founder of the Brazilian Report, explains in this episode of the Brazil Institute podcast.
Listen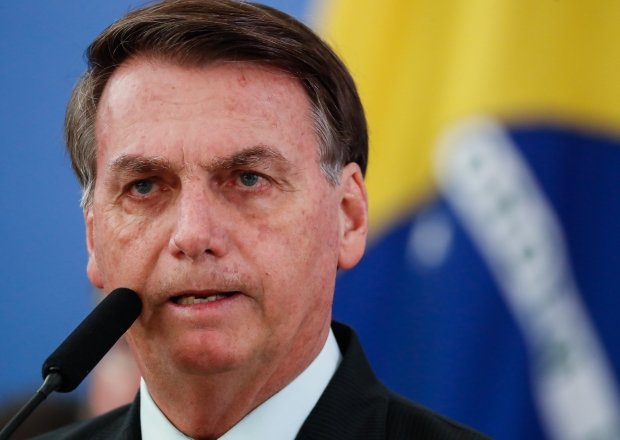 The Latest Political Crisis in Brazil
Brazil is facing crises on multiple fronts: COVID-19 cases continue to spike, the economy is in tatters, and the president is scrambling to rebuild political support following criticism of his pandemic response and the resignation of his justice minister in April. In this episode, host Anya Prusa talks with Nick Zimmerman, former NSC Director for Brazil and Southern Cone Affairs and Director at Macro Advisory Partners, about the latest political crisis in Brazil, where President Bolsonaro currently stands, and what to watch for in the weeks ahead.
Listen
Testing Alliances: Presidents Bolsonaro, Trump and the COVID-19 Crisis
Wilson Center Global Fellow Fernando Cutz, an expert on U.S. foreign policy and Latin America, discusses Brazil's dealings with the United States and China, and whether the coronavirus pandemic will shift those relationships in meaningful and lasting ways.
Listen
Reporting from the Frontlines of COVID-19 in Brazil
Award-winning journalist Patrícia Campos Mello, columnist and reporter at large for Folha de S. Paulo, discusses the COVID-19 outbreak in Brazil and the three days she spent reporting from the frontlines of the pandemic at the Emílio Ribas hospital in São Paulo.
Listen