The AfPak File Podcast
The AfPak File Podcast is a series jointly hosted by Radio Free Europe/Radio Liberty and the Wilson Center's Asia Program. In each episode, a group of experts gather to discuss key topics affecting the region. Asia Program Deputy Director and Senior Associate for South Asia Michael Kugelman joins each program.
Summer Hiatus
The AfPak File podcast, a joint effort of RFE/RL and the Wilson Center, is currently on a summer hiatus. We expect to be back with our regular, bi-weekly schedule of podcasts in the early fall of 2022.
We will, however, be posting two new special editions of the podcast, to mark the one-year anniversaries of the withdrawal of U.S. forces from Afghanistan and the Taliban takeover. The moderator of these two special editions will be Michael Kugelman of the Wilson Center.
Muhammad Tahir, the moderator of the AfPak File since its inception, has moved on from RFE/RL. We are deeply grateful to him for helping make the podcast so successful, and we wish him much luck in his future endeavors.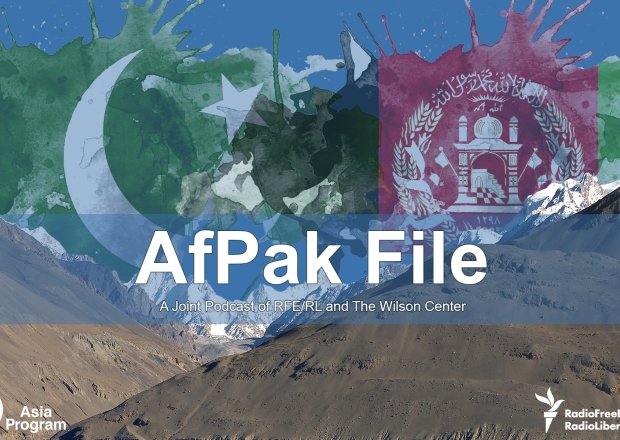 How has Afghanistan Changed, One Year After the U.S. Withdrawal?
One year ago this week, the last U.S. troops left Afghanistan. The American departure left Afghanistan fully in the grips of the Taliban, mired in a dreadful humanitarian and economic crisis, and increasingly vulnerable to terrorism. But it also ended nearly 40 years of war for Afghans. How has Afghanistan changed in the year since the withdrawal? What has been the impact on women and society, and on security in Afghanistan? And what is the best U.S. policy for Afghanistan over the next year?
Listen Now
Sign up:
The Asia Program offers events and analysis on topics throughout the Asia-Pacific region. Stay up to date on the latest offerings on your region of interest by signing up today.
Previous Episodes:
Catch up on what you've missed with all of the episodes of the AfPak File podcast (listed in chronological order).
Your search did not return any results. Please try another search.