Going Digital in Latin America
As the COVID-19 pandemic disrupted everyday activities in Latin America, it accelerated a shift toward digitization across diverse sectors. The impressive adoption of digital technologies in commerce, education, and health care may well have permanently changed public behavior, from online purchasing to telemedicine, in a region that had long lagged behind in its adoption of digital technologies. Amid the pandemic's economic ruin, this transformation offers promising opportunities for post-pandemic recovery.
The question now is how Latin American governments build upon the changes that have taken place and create incentives for further digitization, encourage private investment, protect online privacy and improve cybersecurity in ways that speed the region's economic recovery and diversification.
Taking advantage of digitization will not be straightforward, frictionless, or cheap. Though regional internet access has doubled since 2010, Latin America has not overcome its digital divide; a third of Latin Americans still lack regular internet access. The situation is worse in rural areas, where millions of low-income students have struggled to study remotely during the long months of lockdown. High levels of informality in Latin America's labor force represent another obstacle; on average, only 20 percent of jobs can be done remotely, compared to 41 percent in the United States. To promote further digitization and seize on economic opportunities, Latin American governments will need to partner with the private sector to improve online privacy and cybersecurity; dramatically expand online commerce; and build a workforce suited for the digital economy.
To explore strategies that Latin American governments could adopt to deepen the process of digital transformation, the Wilson Center's Latin American Program hosted a seminar series. Speakers included senior public officials from across the region and executives from leading global and Latin American technology companies. These seminars addressed digital trade; technology workforce challenges and opportunities; the future of financial technology; remote education; and privacy and cybersecurity.
Vianna Maino
Minister of Telecommunications, Ecuador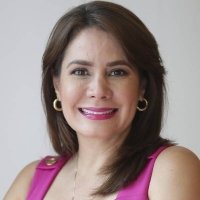 Estamos entendiendo la brecha digital no solo como una conectividad física, de acceso físico y geográfico a lugares marginales o rurales, sino también el acceso en cuanto accesibilidad económica.
Jonathan Nelson
CEO and founder, HF.Capital
Some of the most exciting fintech innovations that I'm coming across worldwide are in Latin America. Why? Because Latin America, being such a huge market, is still only 40 or 50% banked. That means about half of the population of Latin America of 400 million people need bank accounts.
Rodrigo Yáñez
Undersecretary for International Economic Relations, Chilean Foreign Ministry
I think people have realized that, throughout the pandemic, internet and what they do over the internet to consume, to work, to study, to learn, has turned absolutely essential, and the role of governments is to provide rules for that activity to flourish, to feel safe, and to have some minimal certainty over time.
Your search did not return any results. Please try another search.