Are Ghanaians Fed-up with Democracy? Institutional Mistrust and Satisfaction with Democracy
Mr. Isaac Debrah and Ms. Kamissa Camara assess Ghanaian perceptions of democracy.
Overview
On November 3, 2015, the Wilson Center Africa Program hosted a discussion on satisfaction with democracy in Ghana. Mr. Isaac Debrah, a visiting scholar with the Southern Voices Network* and the Afrobarometer Assistant Project Manager for Anglophone West Africa at the Center for Democratic Development (CDD) in Ghana, presented his research on "Are Ghanaians Fed-Up with Democracy? Institutional Mistrust and Satisfaction with Democracy." Ms. Kamissa Camara, the Senior Program Officer for West and Central Africa at the National Endowment for Democracy (NED), presented her assessment of the situation in Ghana, providing policy recommendations that draw on her years of experience managing democratic strengthening programs in Africa.
Mr. Debrah's presentation concluded that satisfaction with democracy is on the decline in Ghana, a worrying trend as low satisfaction with democracy could potentially be a warning sign of political unrest. In researching Ghanaian perceptions of democracy, Mr. Debrah performed multiple regression analyses on Afrobarometer survey data, determining that satisfaction with democracy is positively correlated with institutional trust. Thus, Ghana's faltering democracy can be explained by rising levels of institutional mistrust in the country. Mr. Debrah's key recommendations included encouraging international donors as well as governments to: (1) reinvigorate democracy promotion programs, even when democracy appears to be consolidated, and (2) focus on economic strengthening programs that deliver socio-economic goods, a key driver of satisfaction with democracy.
Ms. Camara's presentation highlighted the need for democratic consolidation to take place across all generations of society, and noted that there is often a disparity between local feelings toward democracy and international perceptions of democratic consolidation, especially in the case of Ghana. She emphasized that democracy is a work in progress, and that even beacons of democracy such as Ghana can stumble. Ms. Camara thus recommended that: (1) international donors engage civil society and grassroots organizations in order to understand and support trends in democratic consolidation at the local level, and (2) democracy promotion programs engage youth in order to instill democratic values in the next generation and ensure democratic sustainability in the future.
*The Southern Voices Network (SVN) is a consortium of 16 research and policy organizations from across Africa that seeks to foster dialogue and increase the visibility of African perspectives within the U.S. policy arena. One of the main components of the SVN is the Africa Research Scholarship Program, through which the Wilson Center Africa Program hosts scholars from member organizations for a 3-month resident scholar program in Washington, D.C., allowing them to engage with U.S. policymakers and practitioners and conduct policy-oriented research. The SVN is made possible through the generous support of the Carnegie Corporation of New York.
Speakers
Isaac Ofosu Debrah
Former Southern Voices Network for Peacebuilding Scholar
Kamissa Camara
Founder, Sahel Strategy Forum and Former Foreign Minister of Mali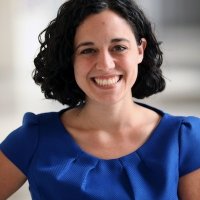 Elizabeth M. Ramey
Former Program Associate
---
Hosted By
Africa Program
The Africa Program works to address the most critical issues facing Africa and U.S.-Africa relations, build mutually beneficial U.S.-Africa relations, and enhance knowledge and understanding about Africa in the United States. The Program achieves its mission through in-depth research and analyses, public discussion, working groups, and briefings that bring together policymakers, practitioners, and subject matter experts to analyze and offer practical options for tackling key challenges in Africa and in U.S.-Africa relations.   Read more