Examining Democracy, Governance, and Peacebuilding in Africa
From September 11-15, 2023, the Woodrow Wilson International Center for Scholars Africa Program hosted the 2023 Southern Voices Network for Peacebuilding (SVNP) Annual Conference, "Examining Democracy, Governance, and Peacebuilding in Africa." Public sessions occurred on Wednesday, September 13, 2023.
Peacebuilding and democratic governance are interwoven, with stable institutions allowing for sustainable peace, and peace allowing actors to nurture the pillars of good governance. Elections in 2023 will test governance institutions and democratic transitions in over a dozen countries in Africa. Meanwhile, peacebuilding continues to be a focus of experts, practitioners, civil society members, local actors, and government officials in Africa and around the world. How do we develop resilient democracies and build sustainable peace across Africa? The growth of democracy and sustainable peace is complex and evolving, so is the discussion of the challenges, opportunities, and best practices. 
The 2023 Southern Voices Network for Peacebuilding (SVNP) conference convened leaders from 22 African organizations working on peacebuilding, along with U.S. and African policymakers, practitioners, international stakeholders, and experts to examine the relationship between democracy, governance, and peacebuilding; the current and future challenges; and the crosscutting opportunities to strengthen both governance and peace in Africa. The conference sessions spanned a variety of critical topics, including democratic backsliding, citizen engagement, pathways and challenges to democratic transitions, shifting global trends in governance and peacebuilding, and more. The conference also discussed lessons learned and offered concrete recommendations and policy options for strengthening peacebuilding and governance in Africa.
Please click on the word "Agenda" above for full details of each public panel, including the list of speakers.
Public Sessions
University of Pretoria, Future Africa
Wednesday, September 13, 2023 | 0845-1700 SAST
Conference Address (0845-1000)

Examining Citizen Engagement and the State in Africa (1030-1200)

Challenges to Democratic Transitions and Consolidation (1330-1500)

Shifting Global Trends and the Future of Governance in Africa (1530-1700)
These sessions are available to watch in the playlist above.
---
The Southern Voices Network for Peacebuilding: Centering African knowledge and agency is key to building and sustaining peace in Africa. The Southern Voices Network for Peacebuilding (SVNP) works with the Wilson Center's Africa Program to attain the most appropriate, cohesive, and inclusive policy frameworks and approaches for achieving sustainable peace in Africa. Generously sponsored by Carnegie Corporation of New York since its establishment in 2011, the SVNP works to generate African knowledge to inform US and international peacebuilding policies on Africa; help build the next generation of African peacebuilders through its scholarship program; and create a pan-African network of African peacebuilding organizations, practitioners, and experts to collaborate and share knowledge, best practices, and lessons learned on peacebuilding in Africa.  
More information about the SVNP can be found here. 
Follow the Africa Program on Twitter @AfricaUpClose  and LinkedIn Africa Program 
Speakers
Sandy Africa
Director, Institute for Strategic and Political Affairs, University of Pretoria 
Annie Barbara Chikwanha
Associate Professor, Department of Politics and International Relations, University of Johannesburg
Moderators
Oge Onubogu
Director, Africa Program
Christopher Isike
Professor of African Politics and International Relations, Director of the African Centre for the Study of the United States, President of the African Association of Political Science, University of Pretoria Department of Political Science
Edem Selormey
Director of Research and Knowledge Management, Center for Democratic Development (CDD) - Ghana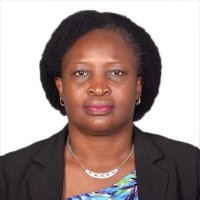 Juliet Were
Deputy Executive Director, Women's International Peace Centre (WIPC), Uganda
Panelists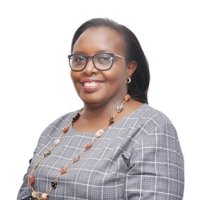 Eugenia Kayitesi
Executive Director, Institute of Policy Analysis and Research (IPAR)-Rwanda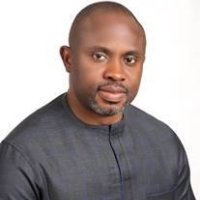 Chukwuemeka Eze
Executive Director, West Africa Network for Peacebuilding (WANEP)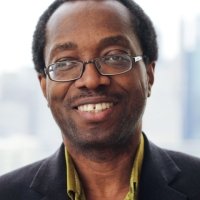 Cyril Obi
Program Director, African Peacebuilding Network, Social Science Research Council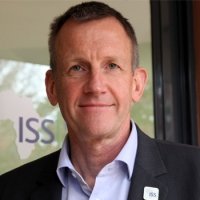 Jakkie Cilliers
Head of the African Futures and Innovation Program, Institute for Security Studies
Nhlanhla Ngwenya
Managing Director, Public Engagement, Open Society Foundation
Tiseke Kasambala
Director of Africa Programs, Freedom House
Kehinde Togun
Managing Director, Public Engagement, Humanity United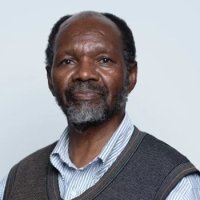 Eldred Masunungure
Principal Investigator, Afrobarometer
---
Hosted By
Africa Program
The Africa Program works to address the most critical issues facing Africa and U.S.-Africa relations, build mutually beneficial U.S.-Africa relations, and enhance knowledge and understanding about Africa in the United States. The Program achieves its mission through in-depth research and analyses, public discussion, working groups, and briefings that bring together policymakers, practitioners, and subject matter experts to analyze and offer practical options for tackling key challenges in Africa and in U.S.-Africa relations.   Read more