Iceland and the Arctic: Icelandic Chairmanship of the Arctic Council 2019-2021
A discussion with the Foreign Minister of Iceland on their new Chairmanship of the Arctic Council from 2019 to 2021.
Overview
Iceland assumed the Chairmanship of the Arctic Council on May 7, 2019, and will lead the international, consensus-driven organization through 2021. Iceland's Minister for Foreign Affairs, Guðlaugur Þór Þórðarson, will present an overview of the country's Arctic Council Chairmanship agenda, Arctic policy, national interests, and perspectives on the shared opportunities and challenges facing a region undergoing dramatic change. 
Please join the Wilson Center's Polar Institute and Global Risk and Resilience Program, and the Embassy of Iceland in Washington D.C. for this important foreign policy speech.
Note: Another Wilson Center event is occurring in the Flom Auditorium from 9:00am to 2:15pm, and reconvening from 3:45pm until 5:00pm. When you arrive, please reside in the designated overflow room until Wilson Center staff direct you to the Auditorium. Upon completion of the Polar Institute event, please promptly exit the Auditorium and 6th Floor Atrium so attendees of the other Wilson Center event can reenter the Auditorium. We appreciate your cooperation.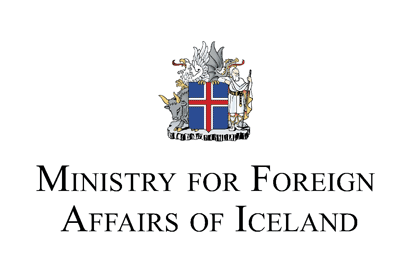 Selected Quotes
Guðlaugur Þór Þórðarson
"The Arctic Council is an important venue for dialogue and peaceful cooperation in the Arctic region. Its clear mandate and regional focus on sustainable development and knowledge building has allowed it to continue its work, irrespective of global political tensions."
"Sustainable development will be the guiding light in our chairmanship program. And our heading together towards a sustainable Arctic emphasizes a need for harmonized international efforts. Moreover, we highlight the need for a holistic approach to sustainable development, addressing equally each of its three pillars: the environment, the economy, as well as the social aspects."
"Maintaining a healthy, sustainable, and prosperous Arctic region is of vital international importance. The potential is great, but so are the challenges."
---
Hosted By
Polar Institute
Since its inception in 2017, the Polar Institute has become a premier forum for discussion and policy analysis of Arctic and Antarctic issues, and is known in Washington, DC and elsewhere as the Arctic Public Square. The Institute holistically studies the central policy issues facing these regions—with an emphasis on Arctic governance, climate change, economic development, scientific research, security, and Indigenous communities—and communicates trusted analysis to policymakers and other stakeholders. Read more