Memory of Unconsciousness Exhibit by Victor Sydorenko
Overview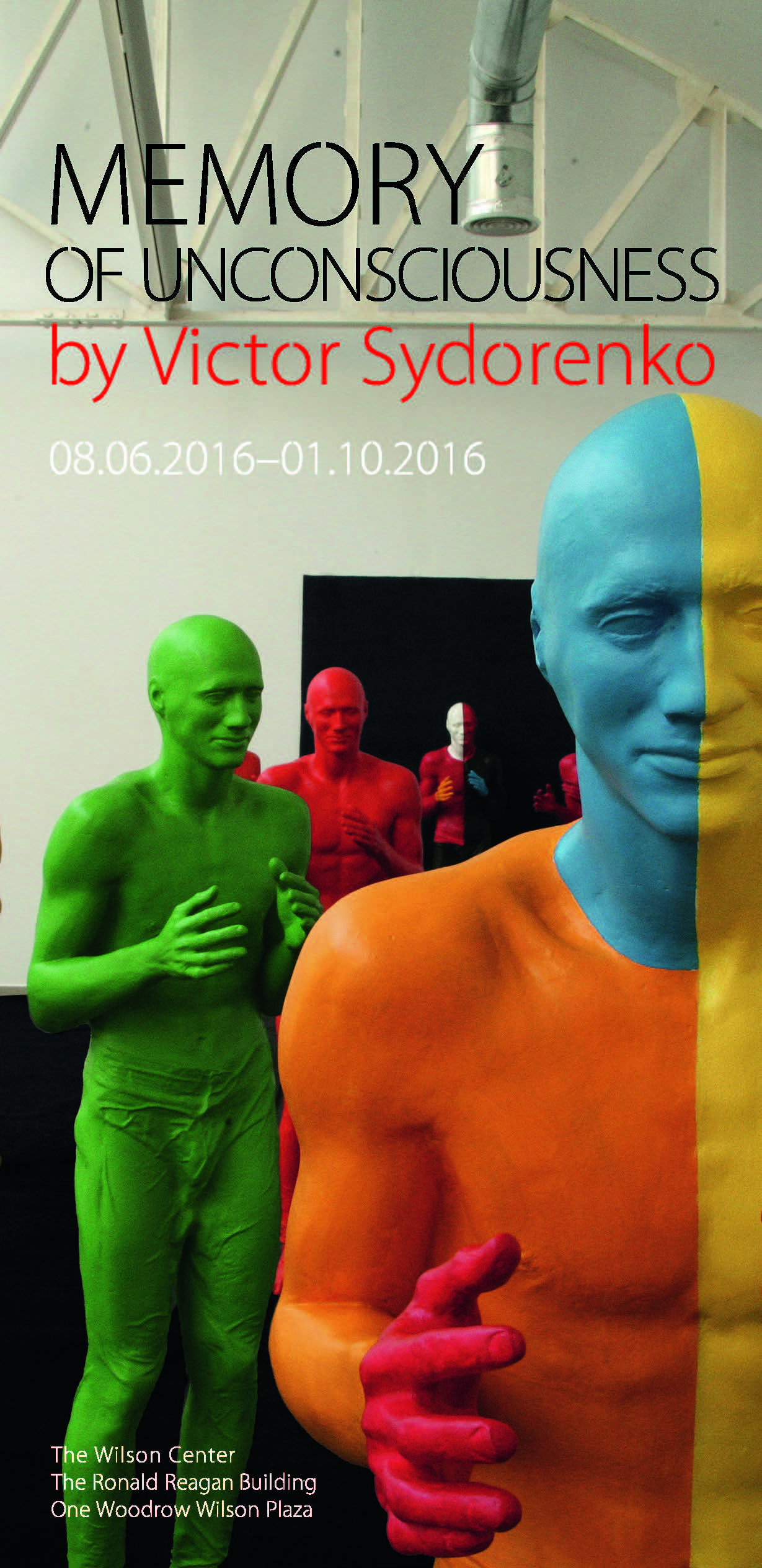 Beginning on June 8, 2016 the Woodrow Wilson Center will host a personal exhibition "Memory of unconsciousness" by Victor Sydorenko, the famous Ukrainian contemporary artist, director of the Modern Art Research Institute of the National Academy of Arts of Ukraine. The project is initiated by the Kennan Institute at the Woodrow Wilson Center and the Ministry of Foreign Affairs of Ukraine, being an example of prolific cultural diplomacy between Ukraine and the United States of America.
This is the first time the Ukrainian artist will present his solo art-project at the Woodrow Wilson Center.
Victor Sydorenko exhibition will be held in Memorial Hall of the Center and will last until October 2016, open to general public.
On display are photo-, video- and sculpture works from three cycles: "Millstones of Time", "Authentification" and "Depersonalization". The artist addresses important themes of memory and time, reconsiders attempts to get rid of totalitarian world-view to achieve a new level of social communication. The exhibition is consonant to the major issues that are being studied at the Wilson Center, namely at the Kennan Institute that plays an important role in supporting and promoting Ukrainian cultural diplomacy.
The project has been realized with support from The Institute of Strategic Studies "New Ukraine" as well as Lumier Pharma.
---
Hosted By
Kennan Institute
The Kennan Institute is the premier U.S. center for advanced research on Russia and Eurasia and the oldest and largest regional program at the Woodrow Wilson International Center for Scholars. The Kennan Institute is committed to improving American understanding of Russia, Ukraine, and the region through research and exchange. Read more